If you are among the 'It's not spicy I'm not eating it' gang, then head to these places, and try these hot and spicy Indian dishes!
If thoda aur spicy hota to maza aajata, is your catchphrase, green chilly is your salad, and the spiciest Korean noodles are your favourite snack, then try these hot and spicy Indian dishes and enjoy a chilin' day!
1. Kashmiri Rista
This dish was originated in Kashmir and is all about mutton and a very spicy red curry. The tender meatballs are juicy and go well with the curry. The delicious flavour of fennel seeds makes it heavenly. Enjoy this spicy treat with hot butter naan and lime. (Good luck!)

Where: Wazwan, Residency Road, Srinagar
2. Laal Maas
This one is from Rajasthan, and we are already sweating. This creamy mutton curry is a blend of yogurt and spices like red Mathania chilies. The fiery red colour of the curry looks satiating and deadly at the same time. Bite on the most tender meat, which is marinated in kachari (a type of Rajasthani cucumber), and witness spice heaven!

Where: Peacock Restaurant,  Ajmer Rd, Jaipur
3. Nagamese pork curry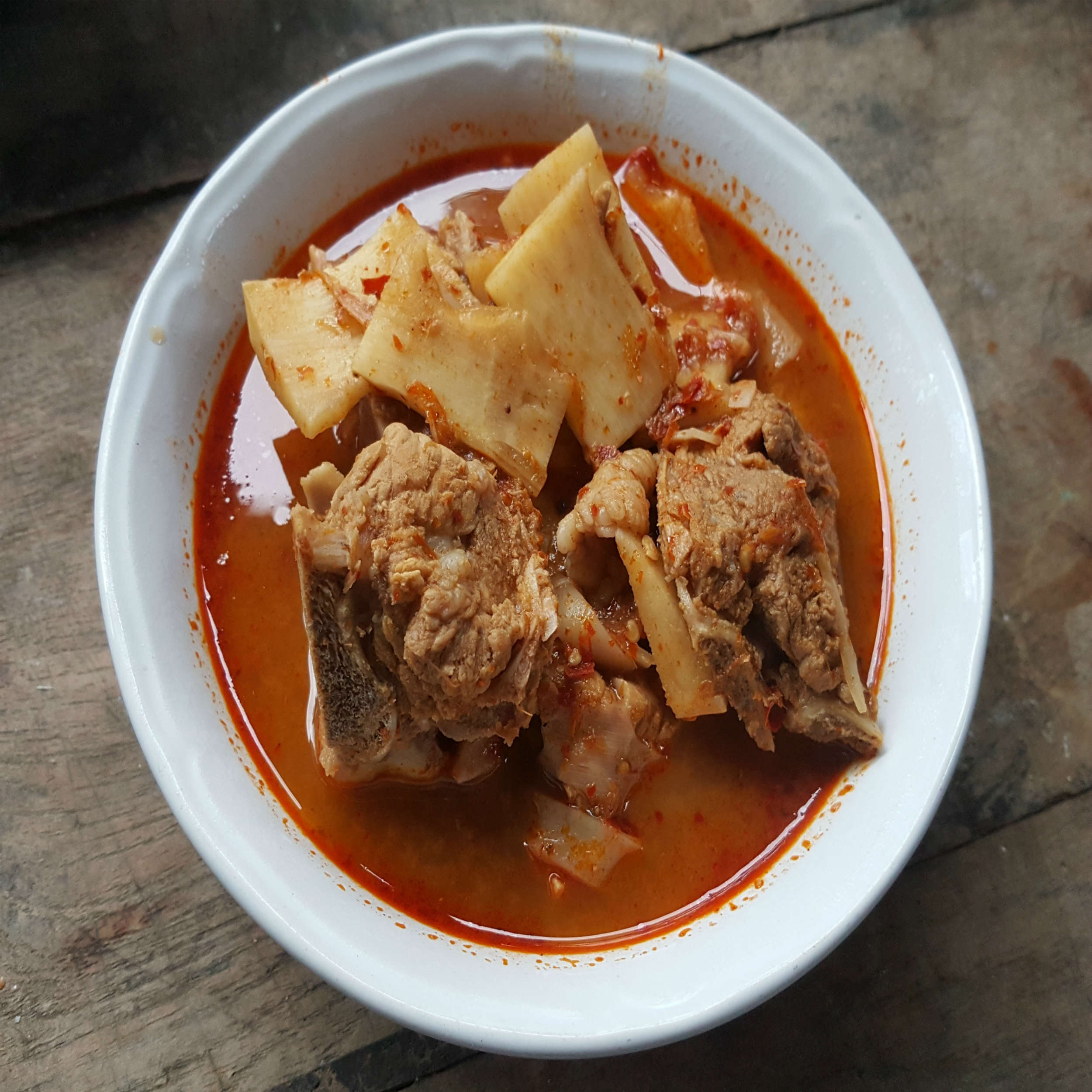 If you are a fan of pork, this dish is a must-try. Nagamese pork curry is a specialty of the Ao Naga Tribe in Nagaland, and it is flavoured with the use of bamboo shoot water and King Chili. The hint of ginger-garlic is delicious, and every bite is a pure spice bliss!

Where: Nagaland's kitchen, Green park, New Delhi
4. Kozhi curry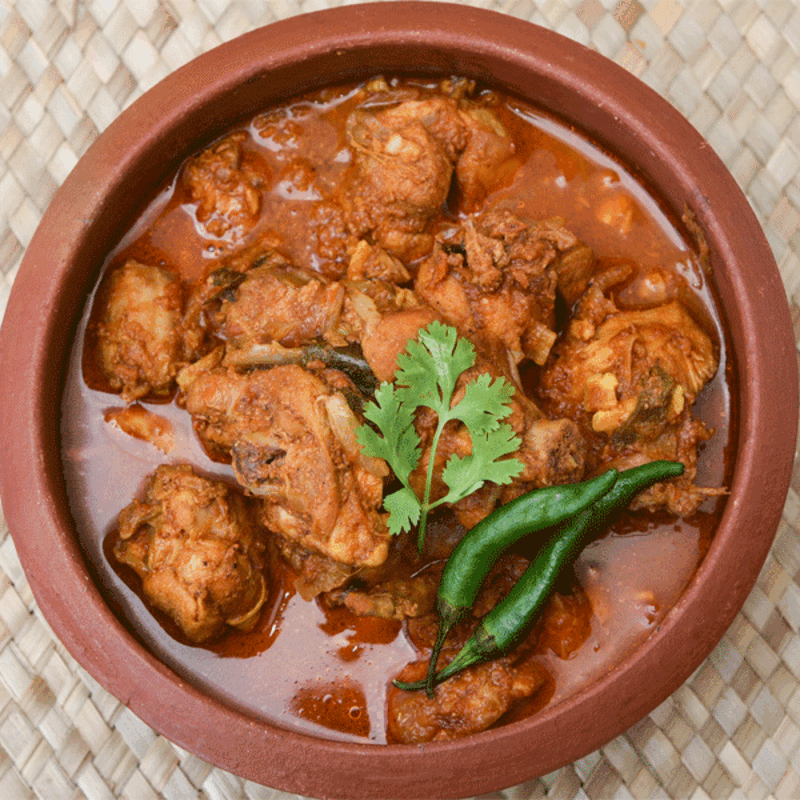 This spice delight from Kerala is an integral part of the Syrian Catholic Community. The curry has a rich flavour of coconut milk and tastes heavenly. Enjoy this spicy curry with rice, parotta, appam, or with ney choru, and eat something sweet after that! (You'll need something sweet, trust us!)

Where: Fusion, Kovalam, Kerala
5. Kolhapuri chicken
Kolhapur is popular for its hot and spicy traditional menu, and now we know why! This chicken curry is all about chilies and a fabulous taste. Keep a bowl of ice-cream ready, because the spice level is going to be crazy!

Where: DEHAATI, Ruikar colony, Nagpur
6. Death wings
Social is Mumbai's go-to spot to eat with friends and fam. But, Mumbaikars, now you can have a Chili'n experience at Colaba's Social with their epic Death wings. True to its name, these death wings are slathered in a hot sauce, and you will get a free lemonade if you survive the whole plate!

Where: Social, Colaba, Mumbai
7. Saoji curry
Saoji food hails from Nagpur, and it's delicious and will kick your taste buds with its fiery taste. Saoji Waradi/ Saoji Chicken/ Saoji Mutton is a must-try if you love spicy food! the rich blend of all the spice will burn you in the most beautiful way 😉

Where: Suryakant saoji, Bagadganj, Nagpur
8. Pork Vindaloo
Another spice treat for pork lovers is this gorgeous Pork vindaloo. This oh-so-spicy curry is lip-smacking and is an amalgamation of caramelized onions, coconut milk, chilies, jalapeno, chickpeas, and spices like garam masala, pepper, and paprika. Again, keep your tissues ready!

Where: Viva Panji, Panaji, Goa
9. Andhra chilli chicken
This one is made with spicy green chilies, and oh, the taste is just so fiery and yumm. The chicken is marinated in the green chilly paste for hours, and then stir fry in the ultimate green gravy with ghee. Served with stir-fried rice, Andhra chilly chicken is something you won't be able to resist!

Where: Nagarjuna restaurant, Residency Road, Benglore
10. Chicken Chettinad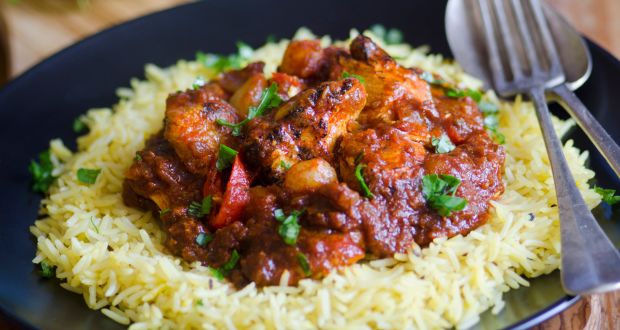 This dish will surely release a lot of endorphins, and you will definitely need something sweet, even if you are a pro at handling spice. It is India's one of the classic recipes, from the cuisine of Chettinad, and we love the hot flavour it serves!

Where: Mahabelly, Saket, Delhi
11. Missal Pav
This Maharashtrian recipe is enjoyed as a snack by a lot of people and is nothing but a piece of art (A spicy one though). The spicy sprouted bean red curry is topped with crunchy farsan, chopped onion, and served with pav/buns. Squeez a lime if you can't handle its savoury spice!

Where: Shri Datta Snacks, Goregaon, Mumbai

Even though each one of them is super spicy, but trust us, they are so delicious that you would want to eat them again!
For more such stories follow Local Samosa on Facebook, Instagram, Twitter, and Telegram.
Comments
comments