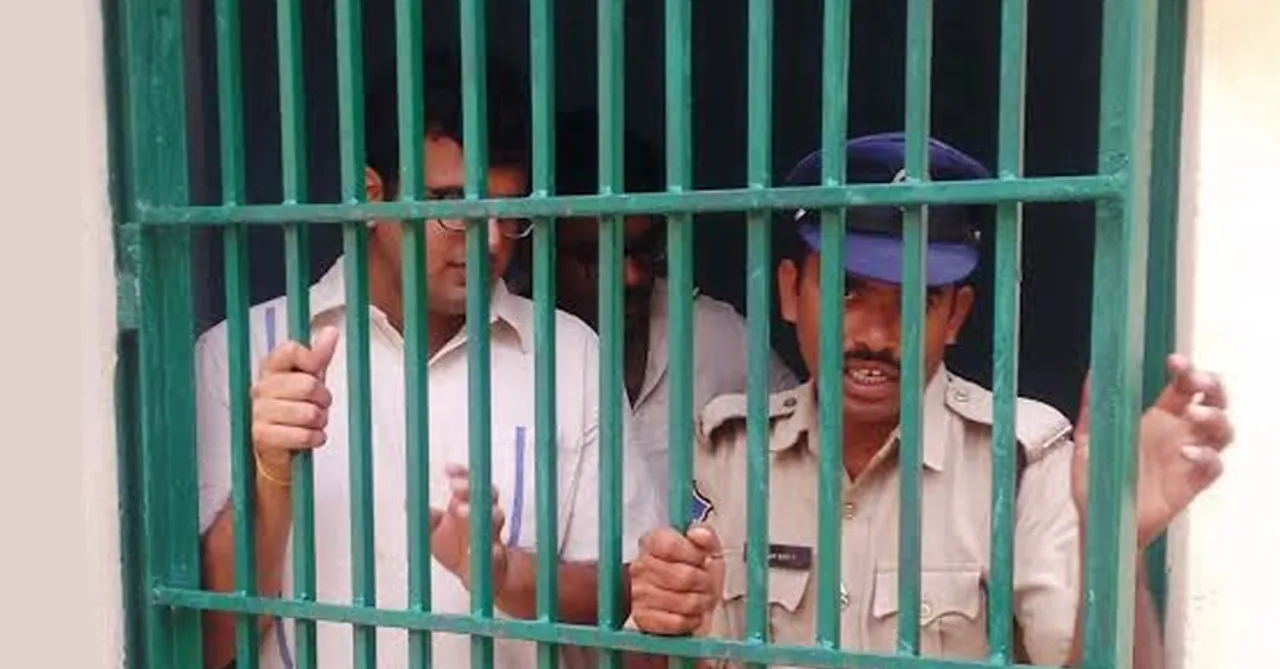 Check out this Jail museum in Telangana that is giving you a chance to live a prisoner's life without committing a crime!
Do you always think of how people sing and play games in jail while watching Bollywood movies? If yes, here's an end to your imagination. Sangareddy District Central Jail allows tourists, a 24-hour stay, with just Rs 500. This jail museum in Telangana rejects all false claims shown in movies as it gives the real exposure of being a prisoner.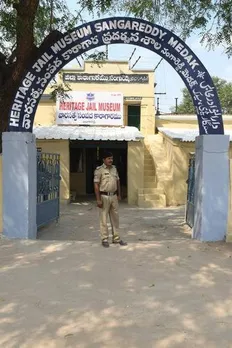 Situated at Medak district, the jail is 70 km away from Hyderabad. It was established in 1796 by Nizams of Hyderabad. It is one of the oldest jails in India. However, M Lakshmi Narasimha, the Deputy SP of the jail, had come up with the "Feel The Jail" idea.
Since the execution of the idea, the jail leaves no chance to make people feel like prisoners. Jail officials believe that "living in jail like prisoners" may have a positive impact on the minds of people. They also believe that the "life in jail" instils a sense of fear among people that prevent them from committing crimes.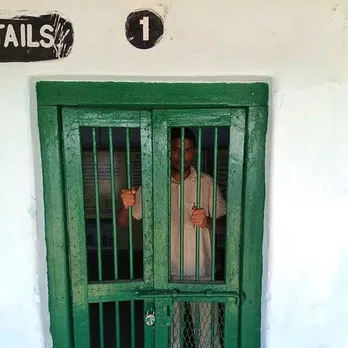 To make people understand the meaning of imprisonment, the jail has a long corridor with paintings. Over two dozen paintings depicting crime scenes and the corresponding punishments are there. The paintings show punishments that were prevalent during the Mughal and British period. However, the environment of the jail has helped a lot of filmmakers too. The jail is used for the shooting of films, short films and serials. Telugu movie, 'Jathirathnalu' was also shot in this jail.
Formal procedures before living the "jail life"
While jail is open for tourists, it does not welcome everyone without checking certain things. Jail officials do not allow visitors who consume alcohol within 24 hours of the visit. They also get in touch with a family member to make sure the visitor has not committed any crime. Also, people suffering from depression, hypertension or diabetes are not advised to visit here. At last, visitors need to sign an undertaking that they are doing it of their own choice. If you qualify all the above criteria, then, you are welcome to this jail.
How living in Jail feels like?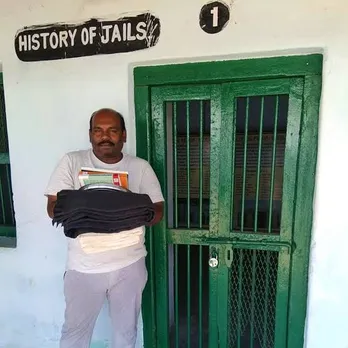 The 24-hour stay starts with the jail officials taking all the belongings of the tourists. After that, the officials provide the uniform of jail along with an aluminium plate, soap and mattress. And, here starts the journey of one day in Jail.
The day starts with two guards waking up the guest prisoners at 5 am. As per the jail rules, the prisoners are, then, made to clean their cells. And, after cleaning, they are made to do Yoga. After that, visitors need to move to the courtyard to get their breakfast. The officials give morning tea at 6:30 am and Idli (breakfast) at 7:30 am. The lunch is served between 10: 30 to 11 am which includes dal, rice and sambhar. However, the dinner is served at 5 pm that includes curry, rice and curd.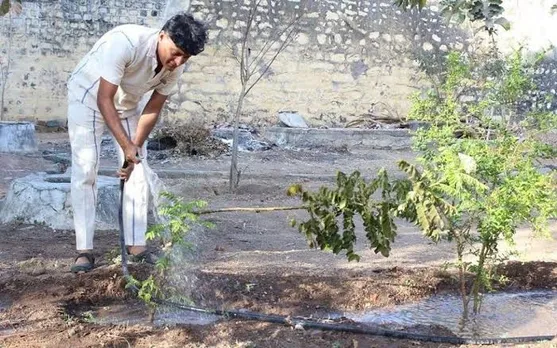 Wait! Did you think that you can go, sleep in your cell after getting lunch? The officials make sure you don't. Because the visitors need to clean the premises and do other work during day time. Finally, the day ends at 6 pm after which visitors need to go to their cells. This becomes the most difficult time for the prisoners as they are left with nothing.
But if you feel the urge to get out of the Jail before completing 24 hours, there's just one option. You will have to pay another 500 for it. And, if you don't find this option good, no worries, as someone is always present to give you company. The good number of mosquitoes!
I am game, let's Plan!
Location: Tadlapalle, Sangareddy
How to Reach: Take a bus from MG bus station, platform No: 49. You can also take a bus from the Secunderabad bus stand which is only 2 kms from there.
Time: 9 am to 5 pm
Contact and bookings: On the spot
Are you excited to visit the Jail Museum in Telangana?
For more such stories follow Local Samosa on Facebook, Instagram, Twitter, and Telegram.