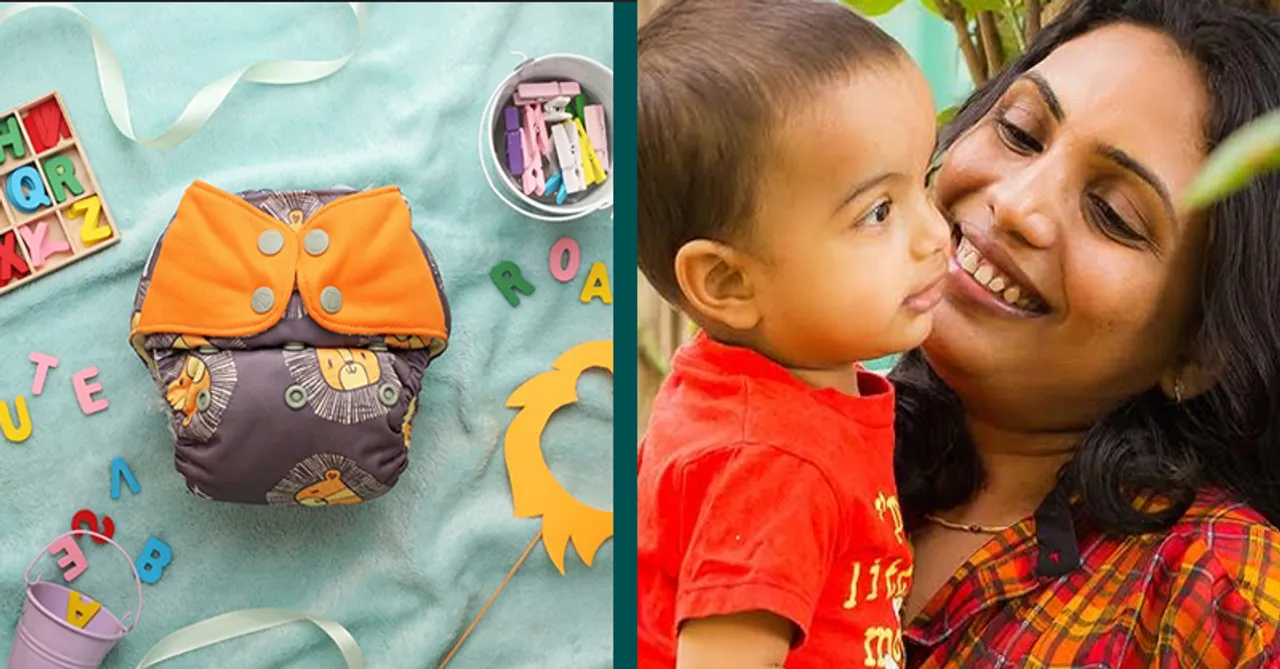 Pallavi Utagi, the CEO and Founder of SuperBottoms is the forerunner in creating cloth diapers as a category in the baby care segment. She founded superbottoms in ThaneHer key interests lie in sustainable, zero-waste living and gentle ways of parenting. An engineer and marketer by education, her previous major contributions to the industry have been launching the brands i-can, i-pill, and i-sure and working as the category manager for World' no 1 Feminine Hygiene Wash brand, Lactacyd. As a person, Pallavi defines herself as a life-curious person who loves to explore the various facets of life and places immense importance on 'doing' things. She best describes herself as an analyzer, optimist, doer, and open-minded. Her hobbies include reading, travelling, and exploring new places to eat.
We were in conversation with Pallavi Utagi to know her journey of founding and running Superbottoms.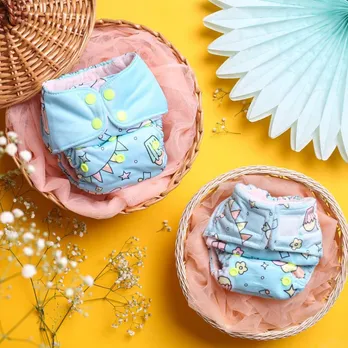 Where did it all begin for you? 
6 years back when I had my baby I knew two types of diapers – the regular disposable diapers and the traditional cloth langots. I was tired and needed some rest and using the langots all day was not possible for me. I tried disposable diapers but it gave him a rash and I realized he had sensitive skin. Upon checking with other mothers I found out that this is a very common issue faced by a lot of babies. Also, I and my husband were really upset with the number of diapers we were throwing in the dustbin every day. I started looking for an alternative. Cloth Diapers were already becoming popular in the US. I got a few from there but they were not very well fitted for Indian babies. I decided to follow this idea – make cloth diapers that were suitable for Indian babies and have Indian prints that were quirky and cute! Soon, I gave a few to my friends who had new babies and they loved it! Before I knew it, it started selling like hotcakes and here we are now! We are the biggest brand of reusable cloth diapers in India.
SuperBottoms was born out of a personal passion for a product that would give the convenience of diapers while not harming the environment and baby's skin.
Can you tell us something about you? 
I am a life-curious person who loves to explore the various facets of the world and life in general. An avid reader, I love reading philosophy and business management. As a person I place immense importance on capabilities and 'doing' things. I highly appreciate authenticity and commitment. An introvert, I believe in deep relationships and enjoy solo traveling. A food and book loving person.
Can you walk us through your journey so far?
The journey started when I could not find the perfect diaper for my son. I designed a few diapers on my own and got them stitched with a local tailor and they worked great! My son didn't get any rash with these diapers. I gave a few to my friends with new babies and they were a hit! They started asking for more. For a few months, I made these diapers from my home and dispatched them using India post to some of the first customers. I saw this as a business opportunity and quit my job to focus on this. I converted a room at my home to a warehouse and worked from there. I was lucky to find some really critical and supportive customers early on who helped me immensely in improving the product. Some of these first customers were also looking for a work life balance post having a baby and joined my team and each member worked from their own homes. Now, 5 years from then, we are proud to have an all parents team who have been customers first and now help us with the business. This has helped us to build a team which is completely aligned with the brand values and is really passionate about spreading the concept of cloth diapering to new parents because they themselves have seen the benefits of it over other diapering options. We enjoy a very high customer loyalty who have been very helpful in spreading a positive word of mouth about us.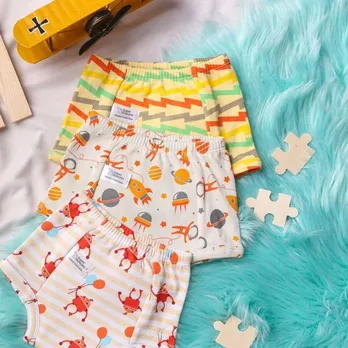 What are some challenges that you faced while running SuperBottoms? 
Well, the biggest challenge has been to establish the concept. Cloth diapering is a new system of diapering where the diaper is made completely of cloth but performs like a diaper. Indians are very well familiar with concept of a cloth langot(nappy) but to convince them that it can really function like a diaper – give all night absorbency, give a dry feel to the baby – is an uphill task. It involves a big unlearning task to be done from our end. The category needs significant amount of customer education to establish the concept and the fact that there is no other big player in the market in this category makes it tougher as the entire onus for education comes on us.
What according to you makes SuperBottoms stand out amongst other brands?
You should ask this to our customers! Well, SuperBottoms is a brand firmly rooted in its values.  When it comes to product, we compete with ourselves first and the most important thing is innovating continuously to give a better product than the previous one to the customer. Sometimes it involves not just hearing the said needs of the customers but also looking beyond that and giving them a product which they had not even imagined. High performance cloth diapers is really a category like that – we tap the unsaid and unimagined need of the customer to develop a product. 
The second one is the exemplary level of customer service we provide. Our customer support team is formed exclusively of mothers who have been our customers and were passionate about helping other parents adopt cloth diapering. When you are connected at this level with the brand the level at which you connect with the customer is altogether different from a regular call center set up.
How are you using Social Media to promote your homegrown brand?
It is an old adage ' It takes a village to raise a child'. In today's digital age, this village has become the entire world. Moms are looking out for help not just from their family and friends but also from moms they connect on mommy communities on Facebook, Youtube, apps who are sailing in the same boat as them. That creates  huge sense of community and empathy. We realized this phenomenon of Moms trust Moms the most and created a community of parents on Facebook called SuperBottoms family where we have more than 37000 members now and adding more everyday. They connect on everything – from cloth diapering to post partum depression. The camaraderie is to be seen to be believed. This has benefitted the brand immensely as when parents see SuperBottoms in action on one baby they are confident to try it on their own.
Instagram has also helped us to reach new audience as it is the new age platform for audience.
What is your 5-year plan for SuperBottoms? 
I feel India is the most fertile ground for going deeper with SuperBottoms as people inherently understand the benefits of using cloth on the babies. The plan is to scale up the business and reach a level where people consider SuperBottoms as the first choice of diapers for their babies.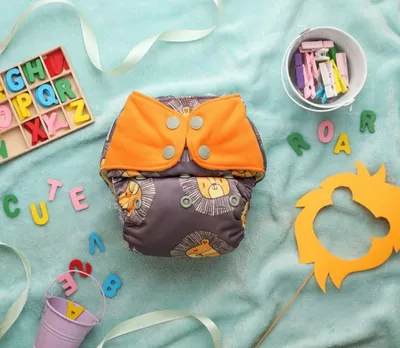 Can you share your business model with us?
We are a Direct to Consumer business where more than 50% contribution of business comes from directly selling to customers. This helps us to connect with the customers directly and understand their needs and feedback on a first hand basis. We also sell on third party e-com portals like Amazon, Flipkart and in some bigger retail baby stores.
One advice/suggestion you'd like to give aspiring entrepreneurs out there.
Put in the rigor, go that extra mile even if you think no one will notice, it is the little things that matter in the end.
Also if you need help, just ask, the startup ecosystem today is amazingly supportive for anyone who really wants to get things done
Quick questions:
Star Product: Our star product is SuperBottoms UNO, a reusable diaper made of 100% cloth with organic cotton pads that performs like a disposable diaper – lasts all night, provides a dry feel to the baby, and most importantly has ZERO toxic chemicals. We also make other diapering products like diaper-free time products, reusable waterproof bags, etc.
Inspiration: Seth Godin - he creates brands with stories and has the most common sense approach to marketing, which is rather uncommon.
For more such stories follow Local Samosa on Facebook, Instagram, Twitter, and Telegram.