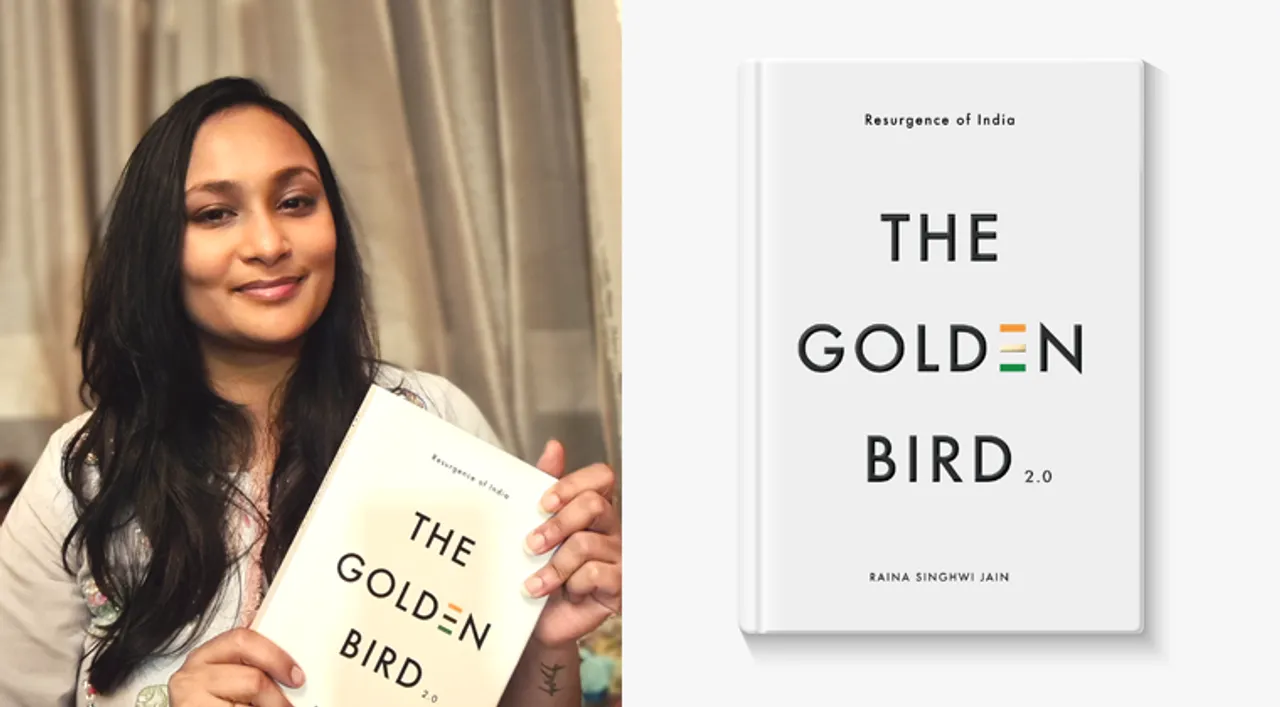 Raina Singhwi, an Entrepreneur turned writer, is digging into the rich history and heritage of India with her book The Golden Bird 2.0
Raina Singhwi Jain is receiving many appraisals from people for her debut book, 'The Golden Bird 2.0'. Very few people know that she was not a reader during her childhood days. However, with due course of time, she found her "thing" in writing. Her motive to contribute towards the development of the country landed her to write the book. In an interview with Local Samosa, Ms. Singhwi opened up about her journey of writing the book. She also talked about her convergence from a business background to writing. Here's an excerpt from the interview.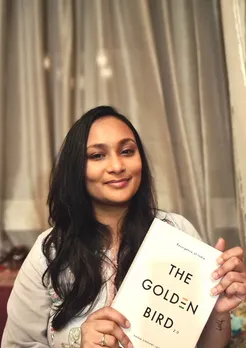 Can you tell us a little about yourself? What inspired you to become an author?
I am Raina Singhwi Jain, I originally come from Jodhpur, Rajasthan - but having lived all my life in the quaint town of Tuticorin, Tamil Nadu, I am very much a south indian. I currently live in Bengaluru. After a 2 year work experience with Google India I moved on to pursue my Post graduation at the Manchester Business School. Post which I joined my family business Ramesh Flowers Pvt Ltd (now owned by the Gala group Germany) and have been with the company for 12 years now. I am currently responsible for the India Sales and run the ecommerce wing of the company, the brand Maeva, popularly known as the maeva store in India. We manufacture and sell home fragrance and home decor products. Since the age of 14, I have had several opportunities to move to the USA. I remember denying every single opportunity. I always believed that India has the potential that no other country in this world has. Coming from a business background, I have had the opportunity to work with vendors across India, China, Indonesia and Vietnam. Under the able guidance of my father, I have had some rigorous training in the last 12 years to understand the different dimensions of business and what it holds for the growth of a country like India. Having travelled across the globe, I have often envisioned India to be a superpower and a developed nation. My motivation and inspiration comes from a very simple place in my heart to see India as the Golden Bird all over again. This very motivation pushed me towards penning my thoughts and I published my very first book. 
What kind of literary influences did you have growing up?
Honestly speaking, I was never an avid reader in my growing years. It was only much later that I began reading books. They hone from both fiction and nonfiction categories. I have recently developed a liking for non fiction books and some of them would include books by Stephen Covey, Malcolm Gladwell, James Clear. Literary success for me is to see the impact of my work on the people of India. If my writing can inculcate and kindle feelings of development, growth and transformation in even a small percentage of our population, I will consider my book a success.
Raina Singhwi, Tell us about the book and why you opted to write this genre?
The Golden Bird 2.0 - Resurgence of India marks my debut in writing. The soul of this book lies in the fire I have within me to bring about a transformation, to whatever extent I can, in making India a wealthy country again. There are a million aspects that form the environment we live in today. The idea behind my book is to touch upon the most important ones and give the reader's a heads up that it's time. We are currently at a time and space where every action we take will define the future of India and without a strong public will, we cannot progress. This had to be backed with hard core research and eye opening facts and thus this had to be a non fiction.
How much research, imagination, and conviction do you think is required before writing any book? Take us through your writing process? 
I began the ideation process early this year. The launch of the Aatmanirbhar Bharat campaign by our honourable prime minister Shri Narendra Modi ji acted as a catalyst and I found myself delving deeper into research surrounding Indian economics and Politics. It took me 6 months to finish writing The Golden Bird 2.0. I must say it was painstakingly difficult to begin right from the scratch. I had to read over 300 articles, journals, thesis papers and also several books. I had to also watch many interviews by renowned economists and politicians to get a 360 degree perspective on our current state. Apart from this, I interviewed 20 people across different industries and services to understand their thought process in relation to Aatmanirbhar Bharat. There were several times during the process of writing when I felt I might not be able to complete this. It was tough but it was my conviction that kept me going. In order to turn this book around in such a short time, I also set up a team of editors and research interns. I must say, this made the process way faster. 
What are the challenges of writing non-fiction fact-based books? How do you keep it interesting for the readers?
This was a new experience for me. I come from a business background with absolutely no experience in writing. Even as a student, I haven't had any significant contribution to literature per say. However, as I began writing, I realised, it wasn't difficult for me to pen down my thoughts. It was a wonderful experience. The challenge was on the research and fact checking front. There was so much going on in my head and this was the exact medium I needed to share these thoughts with the citizens of India. I also learned in the process that it's important to voice one's opinion, that is if one feels strongly about something. I am grateful that I built this opportunity for myself. I have tried to keep the language lucid. The facts in the book have been broken down in a simple way, so anyone who does not belong to a economics or political science background  can still understand the book. 
Raina Singhwi, How do you spend your time when not writing or busy with work?
I manage the India Sales for the Gala Group Germany. I am full time engaged with this role. I run the brand Maeva in India which also takes up a lot of my time.  I am also an hands on mom of a 1.5 year old toddler.  Apart from this, I try and take time out to listen to Sadhguru and do some yoga. 
What are some of your favorite local spots to visit from your hometown?
I belong to Thoothukudi, Tuticorin. We have India's best kept secret here which is the Aqua Outback. One must visit Ganesh Bakery for the very popular macaroons. 
Which Indian city has your heart? And what do you like the most about it?
One of the cities of India that indeed has my heart would be the city of Udaipur in Rajasthan. The ancient history of the city has its own charm. So picturesque and so royal. I absolutely love it. 
Raina Singhwi, Any plans for the next book?
The experience with my first book has been enriching. I have started working on my next. I want to venture into the fiction space. It's a little too early for me to comment on the same. Hopefully, by mid next year, I will be ready with my next book. :)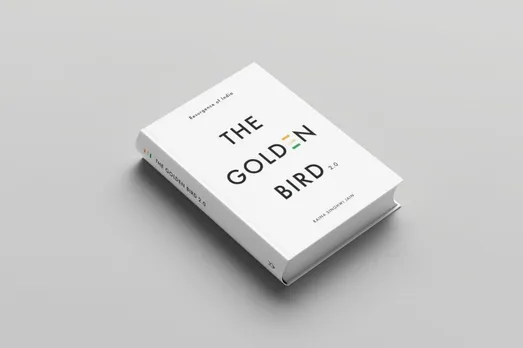 About the Book: The Golden Bird 2.0
As we all know, India was once called Sone Ki Chidiya aka Golden Bird, but over the decades, our country has witnessed a major transformation. Our history became an amalgamation of different rulers, reformers, cultures and traditions. There's a lot to dig and learn from our history, and the author took that opportunity to explore and pen down her interpretations in the form of Golden Bird 2.0.
This book is not a compilation of your school history chapters but covers an insightful depiction of India's past and current scenario. From her research and learnings, the author has suggested strategies to remodel India. She has explored India-China relationship status, sustainable economic development plans, the role of big and small enterprises, India's current position in the world to name a few.
Overall, it is a good read. This book is for people who love to read about history, and how reformations occur.
For more such stories follow Local Samosa on Facebook,  Instagram,  Twitter, and Telegram.