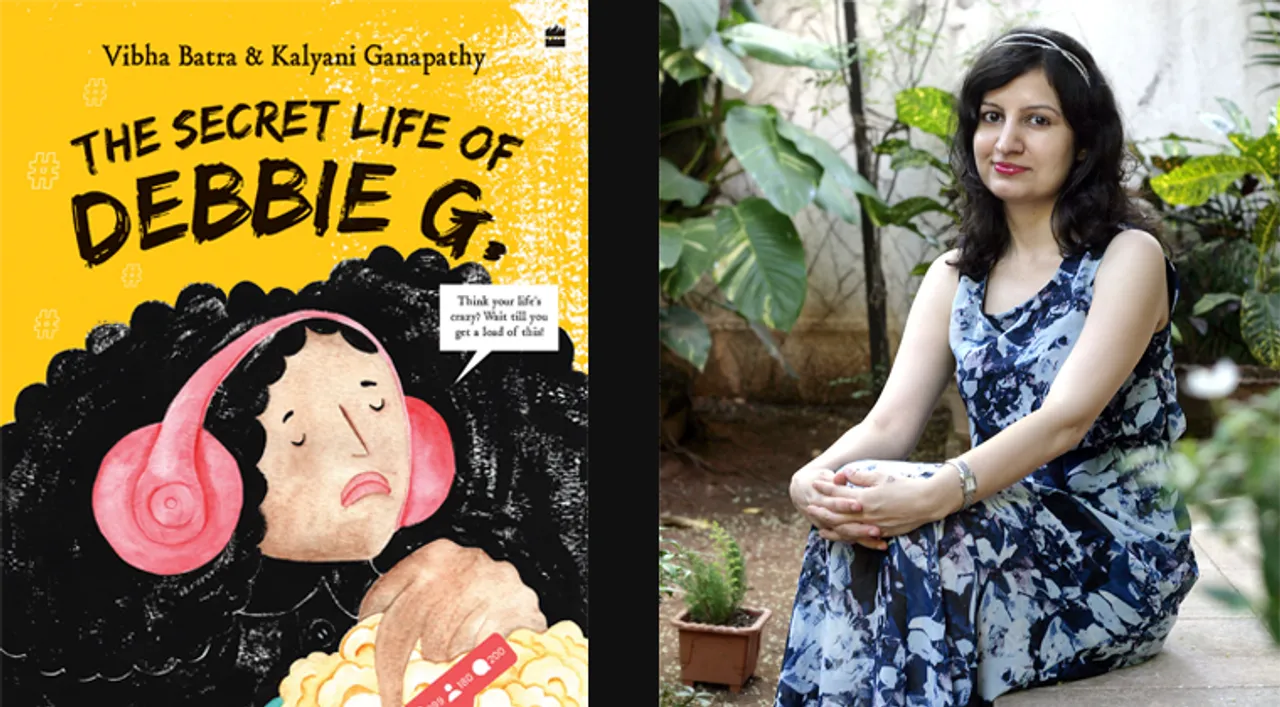 Vibha Batra has also written Hindi lyrics for Thuppaki and the anthems for leading corporate houses like Brakes India and Cavin Kare!
Vibha Batra, a popular author, and novelist gives the credit for her passion for writing to her grandfather. She has written more than fifteen books including, Elephant's Rainy Day and Bhatinda to Bangkok. The famous travel writer, Vibha Batra, has also been an advertising consultant. She says that she was extremely worried before publishing her first book, but the support of her family made her overcome those fears. Vibha Batra often conducts creative writing workshops for children to instill an interest in writing in them. Here is an excerpt from the interview, where she has talked about her journey and passion for writing and publishing The Secret Life of Debbie G.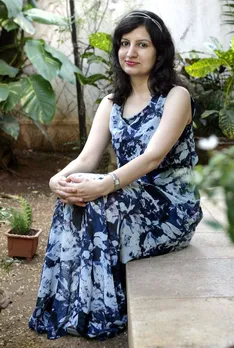 Can you tell us a little about yourself? What inspired you to become an author?
Like everything in my life, I blame it on my genes. My maternal grandfather, the late Shri Vishnu Kant Shastri was an academic, Sanskrit scholar, and prolific writer. His memoirs, travelogues, and poetry are my all-time favourites. When he passed away, I decided to translate his book on the Ishaavaasya Upanishad into English. It was published by Rupa in 2007. And I went from copywriter to author.
Tell us your inspiration behind The Secret Life of Debbie G and why you opted to write this genre?! 
So, it all started when my editor asked me if I'd write a graphic novel for young adults. I replied, 'Yes! Of course! Right away!' with all the confidence of someone who's never written a graphic novel before. And then, I dived headlong into the world of comic books and graphic novels. All in the name of 'research', of course. 
What kind of literary influences did you have growing up? Your earliest memories with storytelling?
My parents are avid readers. I grew up surrounded by books (and hailing from Kolkata, yummy food). Initially, all I wanted to do was eat. But despite my best intentions, my parents' love for books rubbed off on me.
How much research, imagination, and conviction do you think is required before writing any book? Take us through your writing process?
Research? Going on the rollercoaster called life is research enough, I'd say! Imagination? Wilder the better. As for conviction, if you don't believe in what you're writing, neither will the reader. 
Don't really have a process. (Scroll down to know why!)
From being an advertising Consultant to an author, you have come a long way! Tell us more about your journey! 
Coming to the actual process of writing my first book on the Ishaavaasya Upanishad, it took me over a year. I was in a full-time job and was worried I wouldn't be able to do it. It would be too tough, too time-consuming. Worse, I would abandon it mid-way. So I did what all those self-help books ask us to do. Announced my goal to the whole wide world. And it worked like charm. Every time I fell off the bandwagon, I would have family, colleagues, and friends come up and ask me, "So, what happened to that book you were supposed to translate?" That would really galvanize me into action!
How do you spend your time when not writing or busy with work?
Good question. I have a full-time job (parenting) and a day job (advertising). So, me-time = writing time. 
Who is your favorite Indian author and your all-time cherished book?
Can I say my grandpa or will that be considered nepotism? His book Gyan aur Karm is my all-time favourite. 
You have talked about your city in the book. What are some of your favorite local spots to visit from your home town?
Oh, there are so many. Sangeetha, Ananda Bhawan, Grand Sweets, Murugan Idly Shop, Novelty, Amravathi. Oh, you mean other than restaurants? Marina Beach, Bessie Beach, Mahabs. 
Which Indian city has your heart? And what do you like the most about it?
Shudder! You really want me to answer this? Because we live in the time of offenditis. And picking one city over another is a sure shot recipe for getting trolled.
Any plans for the next book?
So many plans, so little time. Sigh.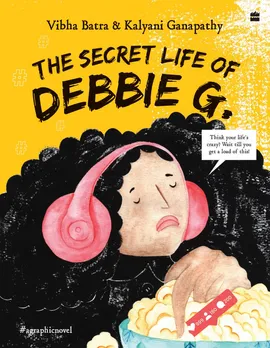 About the Book: The Secret Life of Debbie G.
This graphic novel is beautifully conceptualised and designed, effortlessly covering the life of a Gen Z teenager. The phrases and lingo used in the book make it even more relatable. The author was able to address major social stigmas with the help of the protagonist, a 16-year old plus-sized teenager, who embraces her curves and has a sharp sense of sarcasm.
With Kalyani Ganapathy's illustration style and Vibha Batra's quirky writing, the novel is an absolute delight for both - the eyes and the mind. Every character of the book is carefully written and illustrated to highlight different quirks of different personalities. From highlighting issues like bullying, stereotypical social construct, narrow-minded thought process to beautifully describing the mother-daughter relationship, the novel is very close to reality.
Overall, it's an amazing and well-illustrated book. We would recommend this to children and adults who love graphic novels.
For more such stories follow Local Samosa on Facebook,  Instagram,  Twitter, and Telegram.