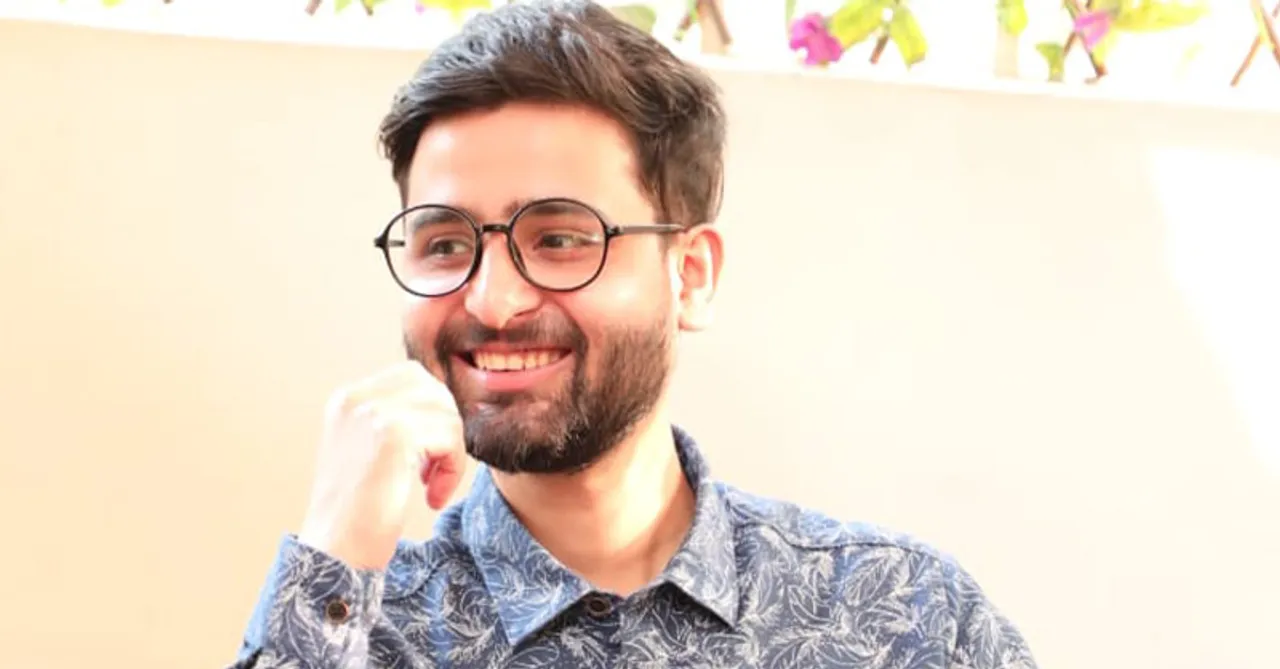 Read about Antar Atreya and his successful journey as a novelist.
With storytelling always being his cup of tea, Antar Atreya started writing at a very tender age of fourteen. And, at the age of 24, he is now a well-known speaker, screenwriter, and author. His first book, 'Chronicles of The Mortal Vishnu', was released in 2019, and readers could not stop themselves from loving the unique combination of mythology and fantasy. While talking to Local Samosa, Antar Atreya opened up about his belongingness to writing and his journey from depression to become the author of a best selling book. Here's an excerpt from the interview.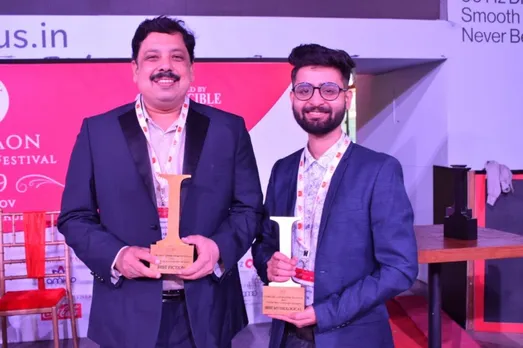 How did your journey start as an author? And how was the experience of publishing your first book?
My interest in literature and writing is hereditary. My dad used to compose poems for my mom and even my mother wrote pieces for magazines. But turning into an author was actually like a butterfly effect. Right after my graduation, I was engulfed with many predicaments and went into depression. To come out of that phase, along with medicines, counselling, I also tried yoga. The interest in yoga then divulged my interest in the ancient Hindu school of thoughts, and I read Gita. That finally inspired me to write a book inspired by the ideals of Hinduism. 
My experience in publishing the first book was fun, exciting, and challenging. I conducted enough market research and analysis beforehand, worked hard on book proposals, prepared marketing strategies, and networked to get myself a decent publishing deal.
'Chronicles Of The Mortal Vishnu' is your debut novel and it has won the reader's hearts. How does this success feel?
The success feels good. The book has sold over 20,000 copies and has also won a major award, and has been critically appreciated. The appreciations have given me enough confidence to continue moving ahead in this domain and take it up as a full-time career.
You have been writing since a very young age. How did you inculcate the habit?
I wrote from a young age because my parents used to give me books, share their stories and experiences. All these things made me realize the power of gripping storytelling.
How do you deal with criticisms of your work?
It is important to know which criticisms are to be taken to heart and which are to be ignored. It is important to have an unbiased opinion of our work and know to view our work from a third-person perspective. Also, criticism, when you feel is apt must be used just like a ladder to improve.
In your novel, 'Chronicles of The Mortal Vishnu', you have combined mythology with fantasy. What made you pick this genre?
I picked up mythology because I was inspired by the ideals and principles of Hinduism after reading Gita and Mahabharata. I felt that certain misconceptions of Hinduism must be removed and the real essence of Hinduism must be brought forward. And, I have always enjoyed reading and watching movies and shows. Fantasy also gives me the liberty to create larger-than-life scenes, characters, and stories, and that is where my strength lies. 
What other genres would you like to experiment with?
I am an avid thriller reader, especially psychological thrillers. So, I wish to venture into that genre as well and write thrillers later.
What does a day in Antar Atreya's life look like?
I make my bed, cook my breakfast, and then get engaged with my work. For recreation as well as research purposes, I watch movies or shows daily. I am a huge screen buff and get inspired to create content from good shows/movies. I also sleep late and love some alone time at night, and love working late in the serenity of long nights.
How was it like growing up in Assam? What are some of your favourite places in the state?
Growing up in Assam meant being among a lot of relatives and having a close touch with our customs. I often enjoyed drives and journeys into the wild and lushes. Also, it meant trying a variety of delicacies, mostly cooked in a very desi-ish style.
What are your plans? Are you working on your next book?
Currently, I am working on some small screenplay projects, pitching up for certain screen deals. Also, I am working on my second book - based on a war between two Hindu Gods. As for plans, along with writing, I will continue speaking at events, moderating workshops, and help budding authors with everything I can.
For more such stories follow Local Samosa on Facebook, Instagram, Twitter, and Telegram.