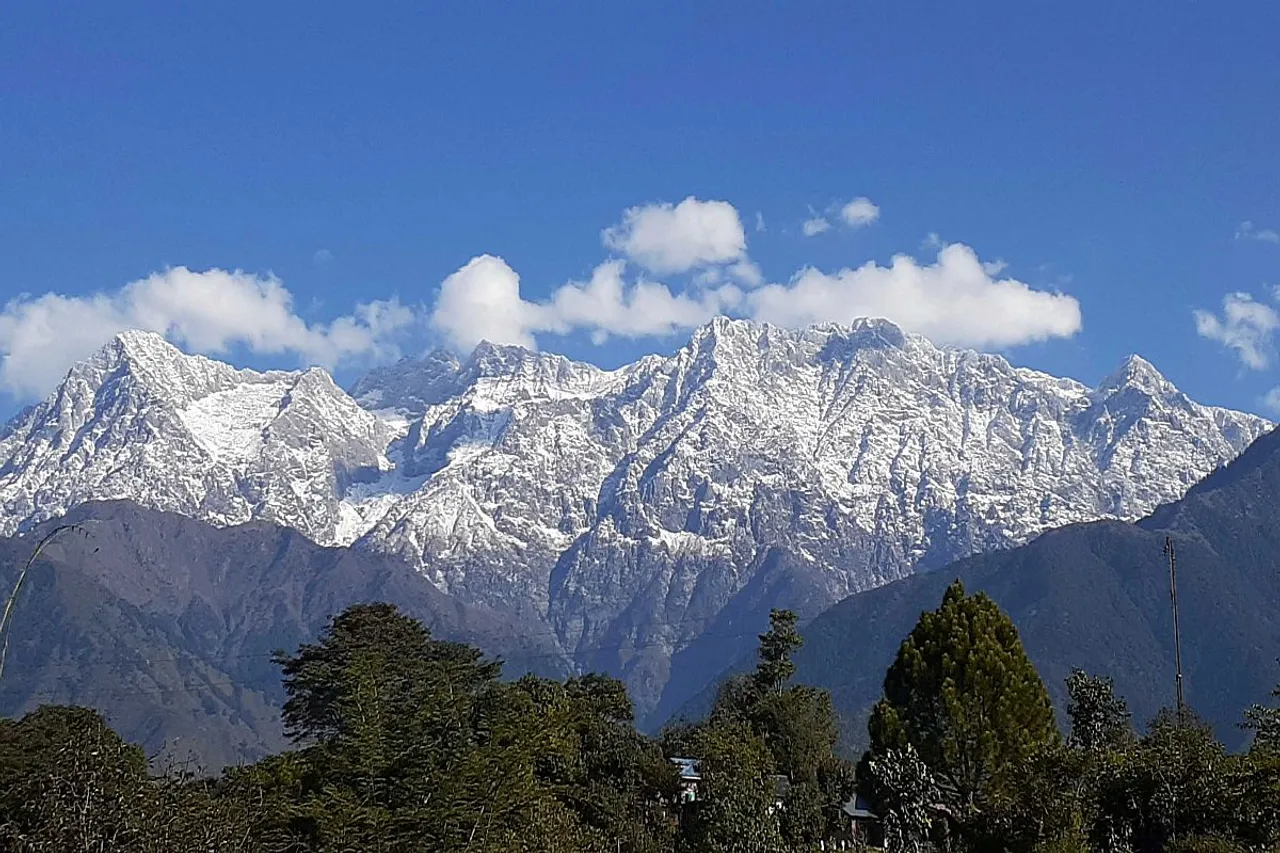 The true spirit of Himachal Pradesh lies in the smaller hill stations. Get acquainted with these hill stations as you scroll down.
Hill stations are always a go-to spot for tourists. While the widespread popularity of the hill stations of Himachal Pradesh keeps ringing in your ears, the lesser popular hill stations are what contribute to the beauty of this state. Check out these mesmerizing hill stations of Himachal Pradesh that will carve their place in your hearts.
1. Jibhi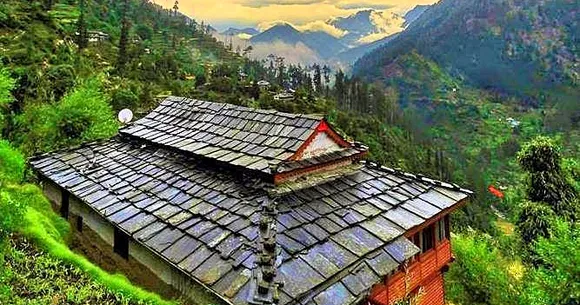 Surrounded by jungles and forest greens, Jibhi is one of the underrated hill stations located in the Kullu district of Himachal Pradesh. Jibhi is a hill station enveloped by pine forests and rocky hills, giving a visual treat to the eyes. The music fest of this hill station is the most striking aspect of it. With the local folk music accompanied by traditional instruments, this hill station gives you an experience like no other.

Where: Jibhi
2. Keylong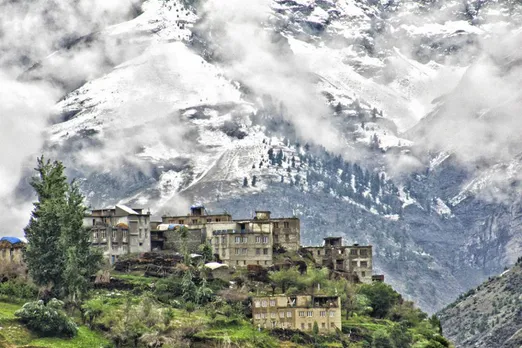 Invoke serenity in this hill station surrounded by peaceful monasteries. The scenic walks along the mountains are worth every moment spent there. Visit Keylong for sight-seeing attractions like the Suraj Tal Lake and the Pin Valley National Park that will convince you to tour around. The mountains are most welcoming from June to October every year as the weather calms down compared to the chilly winters.

Where: Keylong
3. Jispa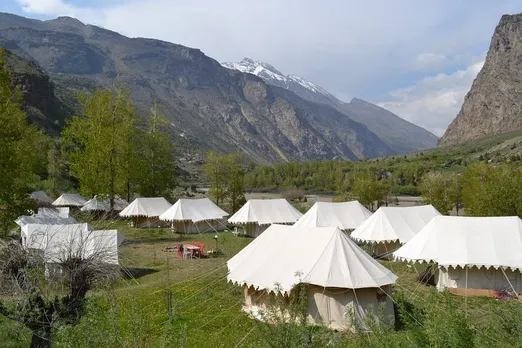 Situated on the Ladakh - Leh Highway, Jispa is a less explored hill station. It usually serves as a halt for tourists taking the highway. Home to about 78 villages, this hill station will mesmerize with their simple and happy ways of living, as you soak in the culture of the simple folks residing there.

Where: Jispa
4. Spiti Valley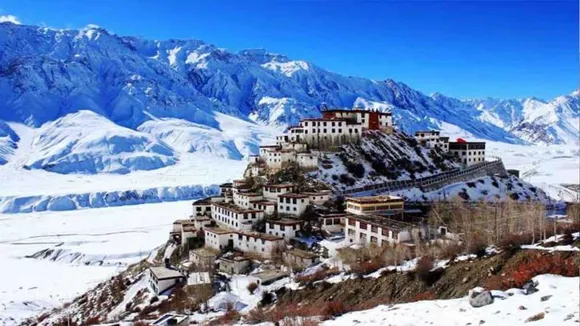 One of the coldest regions of Himachal Pradesh, Spiti Valley, is bordered by the Himalayas on all sides. The mountains, located at a very high altitude, are covered with intermittent greenery. The winters at Spiti get so chilly that after a point in time, the availability of any form of liquid is scarce. The best time to visit this place is from mid-May to mid-October.

Where: Spiti
5. Chitkul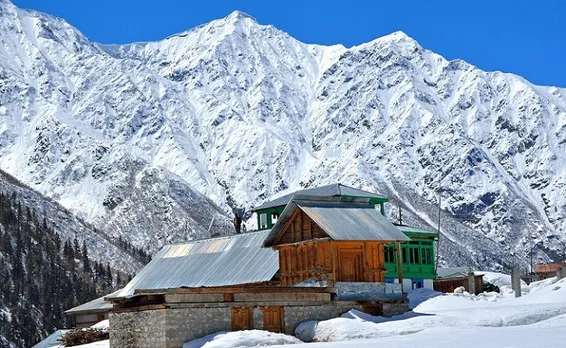 Chitkul is a beautiful hill station surrounded by colorful blossoms and apple orchids on one side and snow-peaked mountains and wooden houses on the other. This heavenly place is said to be the last village on the Hindustan-Tibet route. The dazing views with Kinner Kailash in the background will just take your breath away.

Where: Chitkul
6. Sangla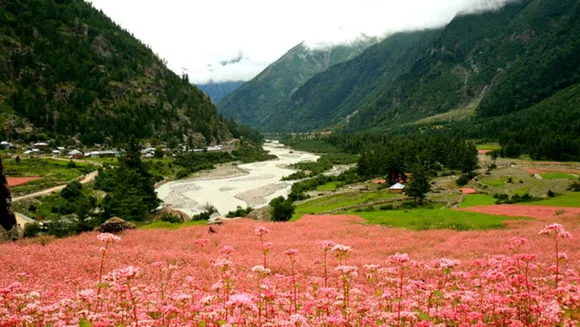 A very popular attraction of Himachal, located in the Kinnaur district, Sangla is a hill town most commonly visited for trekking. Sangla in the Tibetan language means "pass of light". While the winters get very chilly, the summers leave you awestruck as you can view the forest slopes and mountains standing tall.

Where: Sangla
7. Malana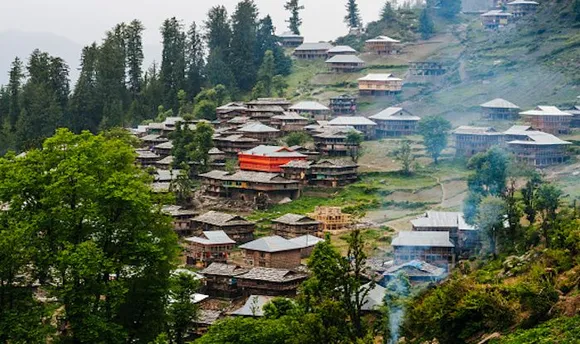 A small detour from Kasol leads you to this mind-blowing village of Malana. This hill town is enveloped with a lot of greenery and snow-peaked mountains. While the residents are reserved and prefer to keep it to themselves, the tourists most certainly have a gala time.

Where: Malana
8. Grahan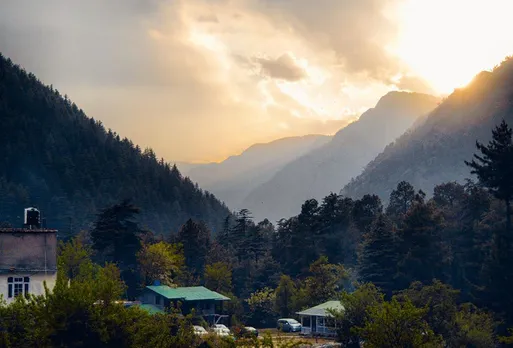 Grahan is a hill station that is frequently visited by passionate trekkers and explorers. The beauty of this place seeps down into your soul and gives you leisure time. This hidden gem of Himachal is a must-visit for an offbeat trip.

Where: Grahan
9. Langza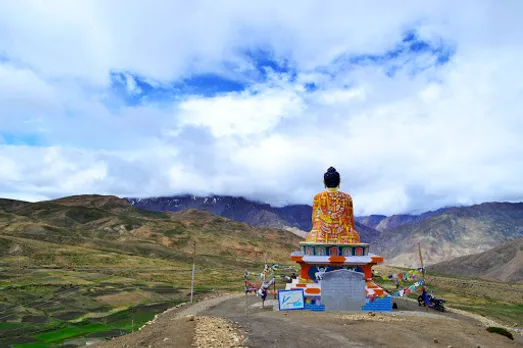 The blend in of simple lifestyles and majestic views brings out the beauty of this beautiful hill station. Located in Spiti Valley, Langza is famous for snow-leopard expeditions. Asia's highest bridge, Chicham bridge is situated in the proximity of Langza.

Where: Langza
10. Kalpa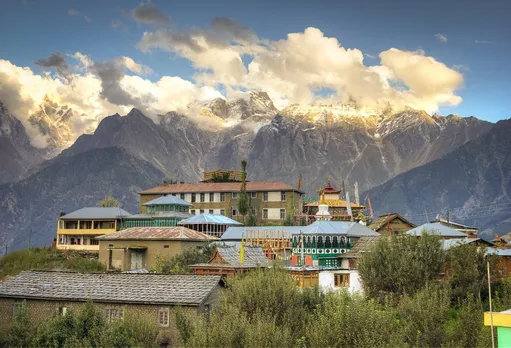 A pure reflection of mother nature's beauty, Kalpa is a small hill station located in the Kinnaur district. The major source of income for this place comes from the beautiful apple orchards. The mixed Hindu Buddhist culture of this place and the co-existence of the residents thereat speaks volumes about it.

Where: Kalpa
For more such stories follow Local Samosa on Facebook, Instagram, Twitter, and Telegram.