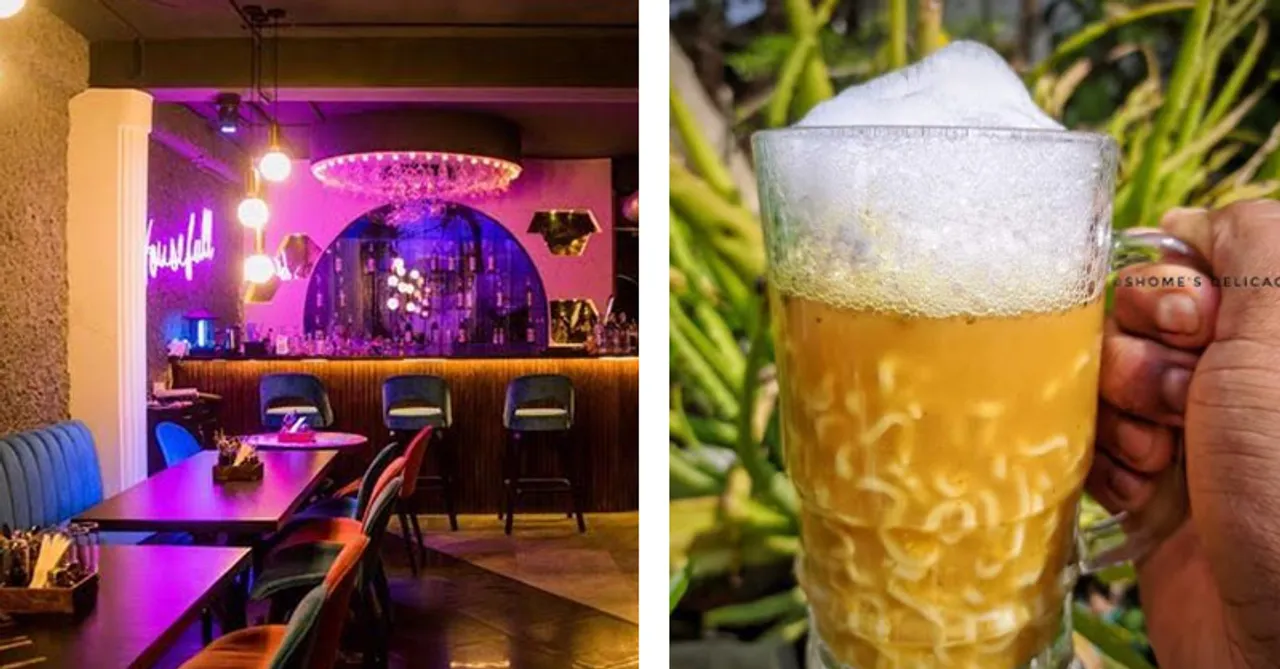 Try out this insane and unique Beer Maggi in Housefull Cafe, Delhi!
Located in Hudson Lane, North Delhi, Housefull Café is popular for its fun vibes and a fantastic menu. They have got plenty of drinks on their bar menu, but what makes them different from other cafes, is their iconic Beer Maggi. Though it sounds like a new type of beer, it still isn't listed on their drinks menu, as it's one of their veg. continental dishes.
Beer Maggi which is chef's special, and made of foam, noodles, and a lot of Maggi's masala broth. It does not really have a beer in it, but it is indeed a great example of creativity and good presentation. Served in a huge beer glass, it can definitely fool anybody, if they haven't read the menu properly. And It's is must try if you love Maggi.

Apart from this interesting Maggi, Houseful café has other delicious food items too. The Dragon Smoke Popcorn, Pasta Volcano, Dal Bukhara, Rainbow sandwich, Chinese Platter, and the chocolate burger would be to name a few. And if nothing else, you should visit this place for the Maggi Beer, because it's worth it!
For more such stories follow Local Samosa on Facebook,  Instagram,  Twitter , and Telegram.