The pilot project of Bharat Petroleum Corporation Limited will result in roads made of plastic waste in Noida soon.
The construction of roads made of plastic waste started in Noida from the last week of November. The project is being carried out by Bharat Petroleum Corporation Limited as part of an agreement with Noida Authority.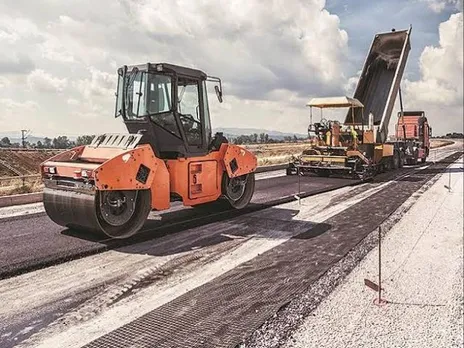 The roads will be 500 meters long and 12 meters wide on the Noida-Greater Noida expressway. However, officials at the launch said that the stretch would be scaled up if this project turns out to be satisfactory.
The motive behind the launch
The major motive behind this initiative is to solve the problems of plastic waste in India. The country, at present, deals with the improper dumping of plastic waste which often results in floods during monsoon. This initiative, if proves to be successful, will reduce the plastic waste to ensure proper utilisation of plastic in constructing roads.
While informing about the launch, Noida Authority CEO, Ritu Maheshwari tweeted that the road construction in sector 129 will use 35 metric tons of plastic waste. The officials also told that for Research and Development (R&D) purposes, about 35 tonnes of plastic waste was used.
The plastic waste, in the form of sheets, will be laid on the 500 meters long stretch. After that, it will be covered by two layers of bitumen (a black mixture of hydrocarbons) of 40 mm and 50 mm.
For more such stories follow Local Samosa on Facebook, Instagram, Twitter, and Telegram.