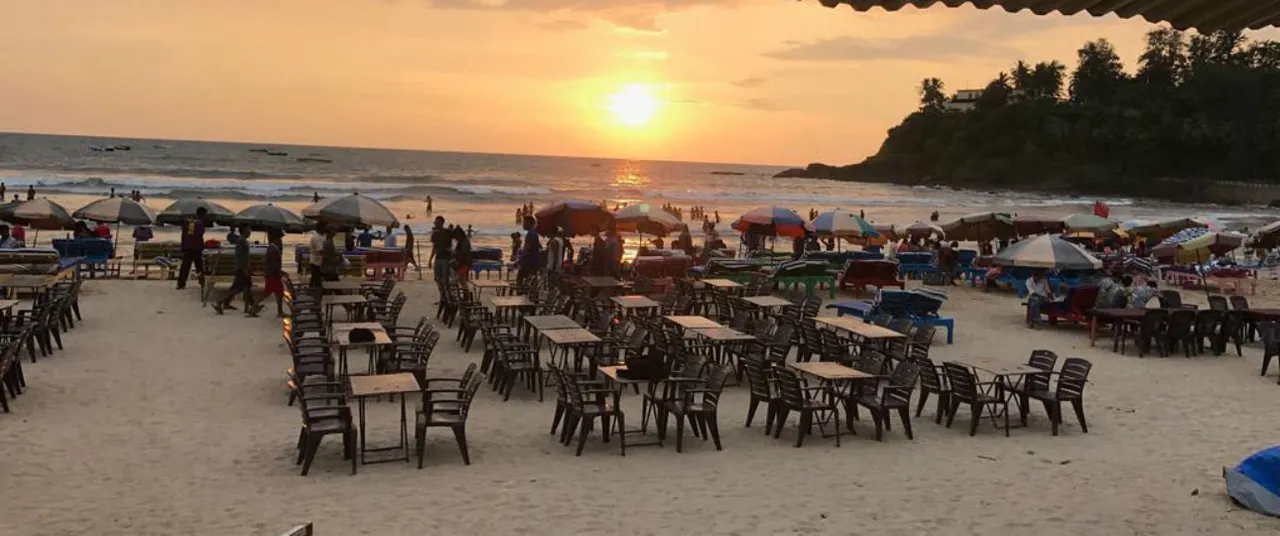 Looking for a go-to place in the beach paradise? Go to these restaurants and cafes in Goa and treat your tummy with good food and pretty views.
When life gives you Goa, hug it tight, feel the beach nights, cuddle on the sand, and make it a trip without a plan. Enjoy the salt air, cool breeze, and let the sea see you go crazy! And in between all this chaos, treat yourself with the best Goan food! Check these restaurants and cafes in Goa for some mouthwatering dishes and amazing ambience!
1.Purple Martini
A perfect place for a sunset view, Purple Martini is popular among Goans for its Prawn dishes and drinks, especially the 'Purple Martini'. This place is appreciated for its courteous staff and quick service. With Live Jazz performances and a perfect view, Purple Martini is one of the best places to visit if you are in Goa.
Where: Anjuna Beach, Near Anjuna
Time: 11am – 11pm
Price: ₹1,500 for two people (approx.) Without alcohol
2. Joe's River Cove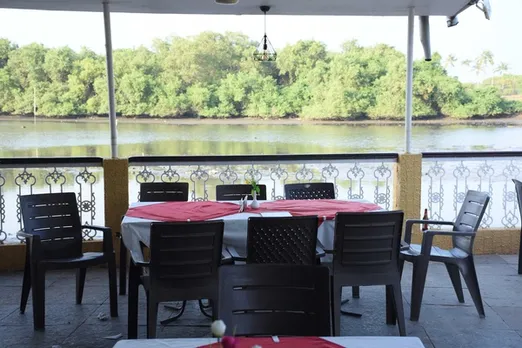 Just a 25 minutes drive away from Madgaon, Joe's River Cove offers a beautiful river view. Along with the typical signature Goan food on their menu, Joe's also has a variety of chicken, and mutton kebabs, and Chinese dishes. The batter-fried squids are a must-try if you are here. It's a perfect place to dine in with your family & friends when you are in Goa.
Where: Cavelossim
Time: 11am – 3pm
Price: ₹800 for two people (approx.)
3. Las Olas
One of the best party restaurants in Goa, Las Olas is just perfect for a late-night dinner with your best buddies. The lighting and the outside seating area with plenty of fairy lights will give you some fabulous Instagram clicks to flaunt. The food in Las Olas is cherished for its charcoal grill live counter, Tikka dishes, and Sheesha/Hookah. Groove on the dance floor with your friends, and enjoy a chill, party night in Goa.

Where: D Lane, Baga beach
Time: 8am – 5am
When: ₹1,300 for two people (approx.) Without alcohol
4. De Baga Deck Restaurant & Bar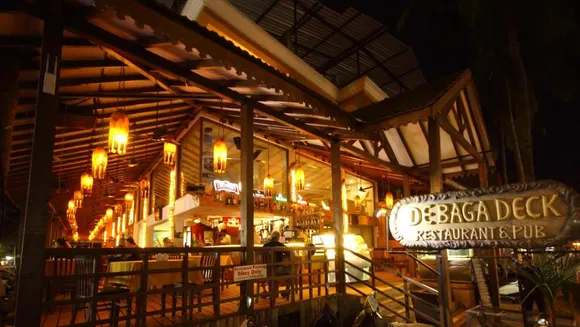 De Baga Deck's Prawn curry with rice, Prawn biryani, and Crispy Fish fingers are the highlight of their menu. It's perfect for an afternoon/evening/morning feast, as De Baga Deck is open 24x7. They also serve some great Italian dishes, and with your favourite drink in your hand, let the themed wooden décor soothe your soul.

Where: Near Calangute
Time: 24x7
Price: ₹800 for two people (approx.) Without alcohol
5. Jaali Boutique Café
This gorgeous Café is set in a walled garden, in earshot of nearby waves. It's a perfect place to get a mix of Mediterranean, Middle-Eastern, and European food. The in-house shop is filled with a collection of contemporary Rajasthani jewelry, home-ware, Pondicherry trinkets, and soft furnishings, handicrafts, vintage furniture, and antiques. The Jaali offers some delightful Martini, seafood dishes, cakes, and messy eggs.

Where: Canacona
Time: 9am - 11pm
Price: ₹600 for two people (approx.)
6. Britto's
Serving people since 1965, Britto's is all about Goan food, sunsets, and sand!

If you are craving a relaxed chill dinner with a beautiful view of Baga Beach, then this is the place to be. The cocktails, Fish Fry, Pork Ribs with salad are a must-try. With soothing music in the background, and then the Karaoke session makes it a great place to visit and dine when in Goa.
Where: Bardez, Baga
Time: 12noon – 12midnight
Price: ₹1,400 for two people (approx.) Without alcohol
7. Shantaram Raw
After a wild night out in Goa, Shantaram Raw is perfect for a light, delicious, and healthy breakfast. It's one of the best vegan cafes in Goa. Their menu is delightful and fresh, as they pick all their greens and herbs from an organic garden. With an aesthetic rooftop seating, Shantaram raw offers delicious vegan dishes like Raw falafal noms, vegan burger, veg thali, and smoothie bowls.

Where: Arambol Main Road, Near Lamuella
Time: 9 am – 9 pm
Price: ₹500 for two people (approx.)
8. Rasa Bistro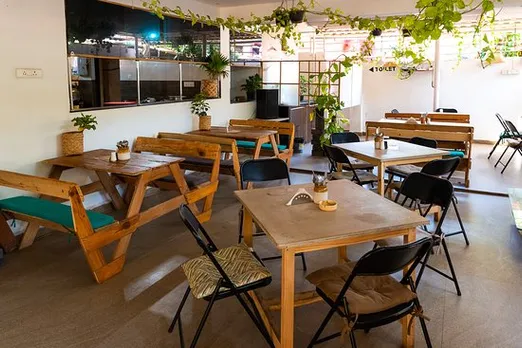 Bookmark Rasa Bistro for breathy and happy vibes. Located in south Goa, near Palolem Beach, Rasa Bistro is a place to spend a good quality time with your family. With the beautiful ambience, free high-speed wi-fi, meeting room, and lockers, Rasa Bistro is also a great restaurant with a co-working facility. Here you can chill, work, and even go for a zoom meeting!

Where:  Canacona, Palolem
Time: 8am – 11pm 
Price: Canacona, Palolem
9.Artjuna
Artjuna is a garden café with a small library, with books from different genres, and if you are a health freak, this place could be awesome for your body and soul! They have a play area for kids, and even have a lifestyle shop offering beautiful accessories. Spend some time here with your loved ones, hog on to their Falafel Plate, pastries, and soothe your tummies with their detox drinks!

Where: Near Anjuna Flea Market
Time: 9am – 9pm
Price: ₹800 for two people (approx.)
For more such stories follow Local Samosa on Facebook, Instagram, Twitter, and Telegram.