Check out the Black Friday sale in India by these top 10 brands that will make your season's festivities even more fun.
It's that time of the year, where the shopaholic in you won't be able to resist the urge to buy your favourite brands. With Christmas and New Year around the corner, it's time for you to take advantage of mind-boggling Black Friday sale in India offered by various brands and save a lot of money!
1.The Body Shop
With an early surprise, The Body Shop India is giving a flat 50 % off on selected products. Shop on their amazing range of fragrances, body butter, and hand creams with special editions (Cool cucumber hand cream, Fuji Green Tea Body Lotion, Zesty Lemon Body Yogurt, etc.) to pamper your skin this winter. Hurry up, as their offer is valid from 27th November to 30th November.
2.Vahadam
Celebrate Black Friday sale with VAHDAM India as they unveil the most exciting offers of the season and get all your favourites on SALE UPTO 50%. Special offers are available on bundles. It gets more exciting as the brand offers consumers 1 unit of Matcha Lemongrass Chai Latte free on every purchase of Rs.2499 or more.
3. Hamleys
Be it any festival, or any celebration, Children are always super excited about it, and that's why they deserve the best of both worlds. Hamleys is here with their insane Black Friday deals, and they are offering 50% off on 500+ soft cushy teddies, and different products such as camping tent, foosball table, glow drone, and much more. Grab any of these for your kids, and make their Christmas even more special!
4. House of Masaba
With the anytime anywhere ensembles, House of Masaba is a mixture of Haute and Pret Couture. Their wedding collections, festive wear, and party collections are too good to say no to. They also have a great range of nail paints, fragrances, lipsticks, and other makeup essentials, which you wouldn't want to miss. House of Masaba is offering a straight 60% off on their products, and we can't wait for you to try them!
6. Mothercare
Mothercare is a go-to brand for new parents. They have all baby essentials. From bedding to furniture, footwear to accessories, maternity care products to everything, they have got your back covered. Mothercare's Black Friday Sale is live with 50% off. You can even save an extra 10% Off on shopping of Rs.2500 & Above! Don't forget to use the discount code: FRIDAY10.
6. Wonderchef
Who doesn't love Sanjeev Kapoor and his delicious recipes? Wonderchef is his brand, and his name makes it trustworthy for everyone who loves cooking. With Wonderchef's Black Friday 50% off deal, explore their fantastic collection of Non-Stick Cookware, Stainless Steel Pans, Pressure Cookers, Appliances, Cooktops, Chimneys, Kitchen Tools, Flasks, Bakeware, and much more!
7. Forever 21
Forever 21 is the name that pops up in our heads when we think of clothes and accessories for Millennials and Gen Z. They have got huge collections of men and women apparel, which is perfect for every single occasion and mood. On this Back Friday, they are offering a jaw-dropping sale up to 70% off. We know, you wouldn't miss this one!
8. Indya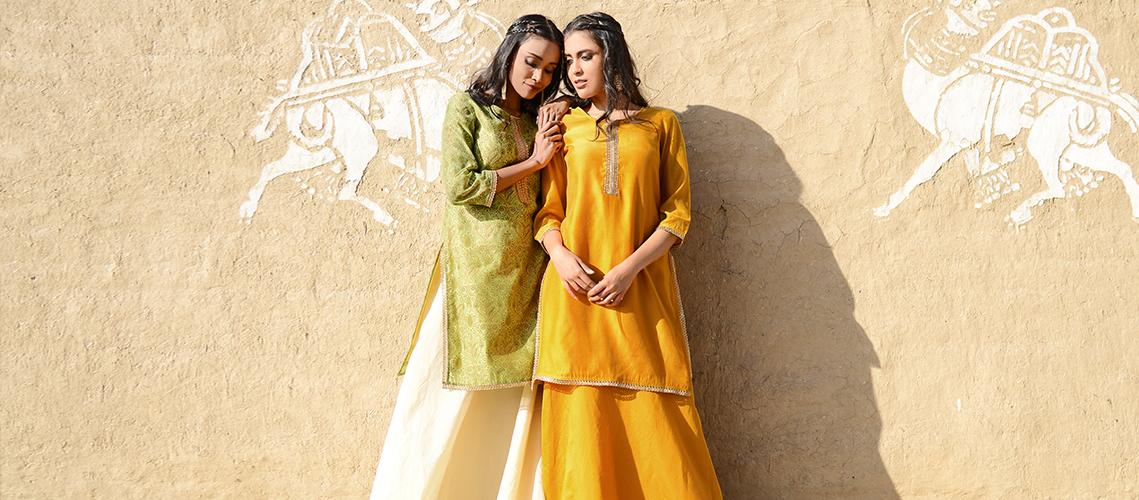 Not quite ethnic, and not all Western, Indya balances a fine-line between the two schools of dressing. Their ready-to-wear options for events & functions are just too pretty. They have a huge collection of saree, Kurtis, tunics, loungewear, jewelry, skirts, and a lot more. Indiya is here to treat you with 50% off from their clearance Black Friday sale. Also, buy their festive cord-sets, and get an extra 10% off.
9. Tjori
If you are looking for something earthy, aesthetic, ethnic, and handmade with a hint of fusion, then you should definitely check Tjori. They have a sophisticated collection of everything. From apparel to footwear, Ayurvedic skincare products to home décor, and even kids collection. You will love Tjori if you want something traditional but different. They are offering a sale up to 70% off, and you should check them out.
10. The Souled Store
The souled store is offering their cool products at low prices, with T-shirts starting at just Rs.299. Check their newly launched Captain America merch and Avengers Quantum Jackets, which are also available at great discounts.
For more such stories follow Local Samosa on Facebook, Instagram, Twitter, and Telegram.
Comments
comments