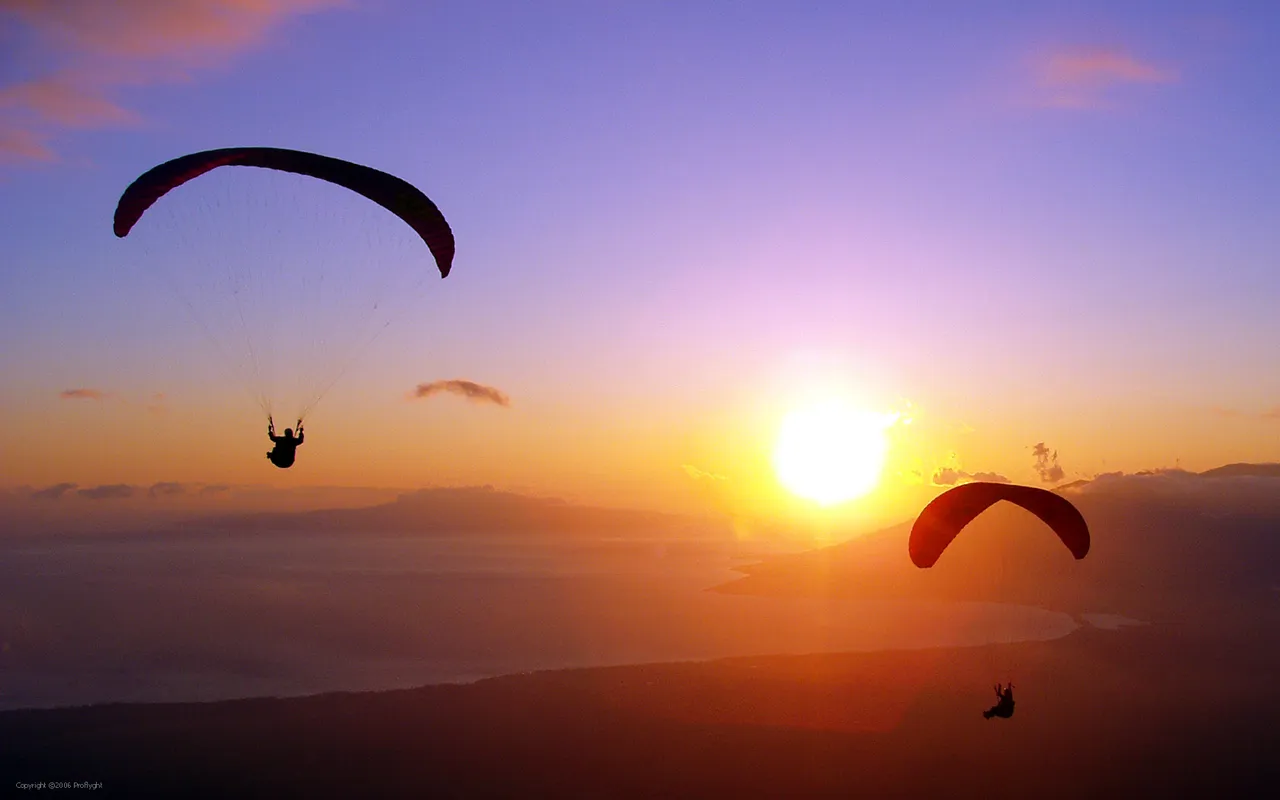 On your marks, get set, and paraglide your way to your favorite destination as we narrow down the top paragliding places in India.
Have you ever wished you could fly high in the sky amidst birds and watch the pretty views and sunsets or the glittering lights from a height? Paragliding makes this wish true. This adventurous sport keeps you on your toes and leaves you thrilled. Scroll down for the best paragliding spots in India.
1. Bir Billing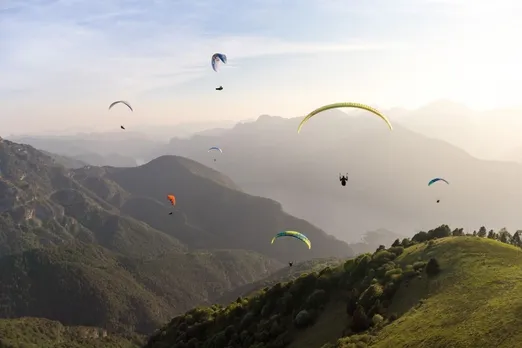 Aim high, Soar high with Bir Billing. They offer the best paragliding services where a usual flight is for an average of 15 - 20 minutes, taking off at an altitude of 8000 feet. Your flying dreams come true right here, so make use of it while you can.
Where: Joginder Nagar Valley
Price: Starts from 2500 INR
2. Manali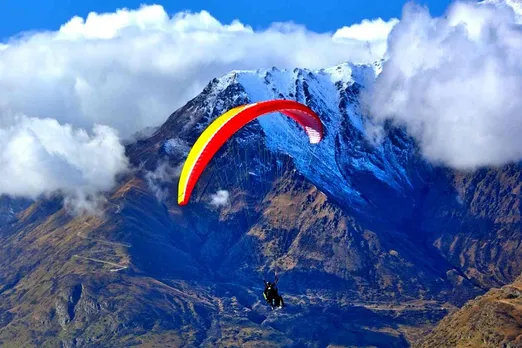 Widely popular for its tourism and trekking activities, Manali is definitely an adventure hub, more so in terms of paragliding. With experienced trainers around, detour from your routine and take off to the open blue skies as you paraglide from a height of 500 - 1000 feet. Enjoy the bird's eye view of valleys and the scenic beauty of Himachal.
Where: Manali
Price: Starts from INR 800
3. Mussoorie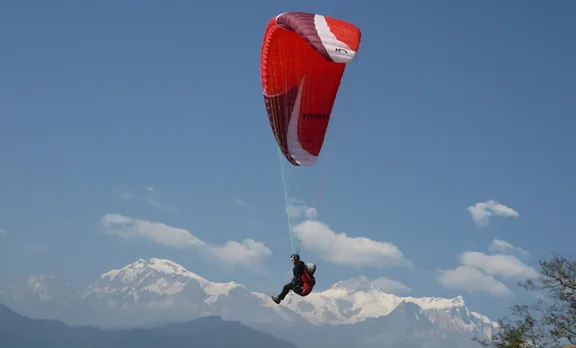 Get that adrenaline rush on and get set go with the all-new Mussoorie paragliding. Enjoy the view of the lake from a height, alongside the birdies, and get a glimpse of the hills and the valleys. Cherish this moment as you fly at a height 500 - 600 meters above the land.
Where: Mussoorie
Price: Starts from INR 1500
4. Kamshet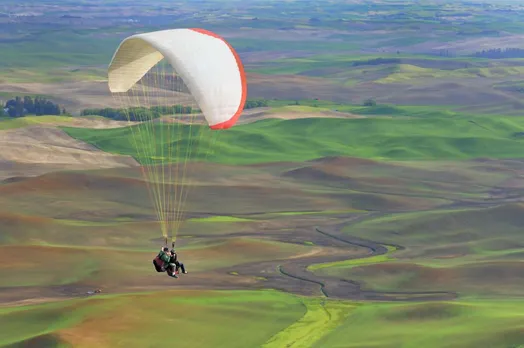 Kamshet is one of the top paragliding destinations of India, located about 45kms away from Pune. With a bunch of certified pilots, experience this adventure as you witness the picturesque views with the cool breeze silently brushing your face.

Where: Pune, Maharashtra
Price: Starts from INR 1800
5. Nandi Hills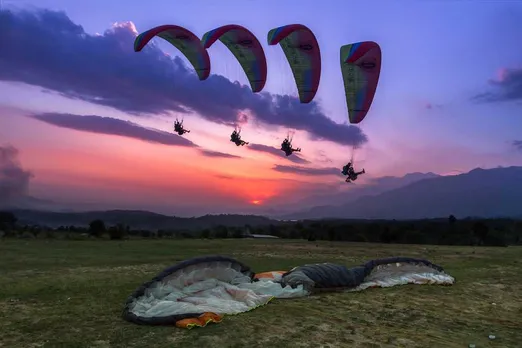 Surrounded by canopies all around, visit Nandi Hills for your next adventure trip. Gear up and fasten your seatbelts as you paraglide along and witness the breathtaking hills. Wandering clouds amidst you and beautiful scenery below will definitely leave you stunned.

Where: Nandi Hills, Karnataka
Price: Starts from INR 3000
6. Yelagiri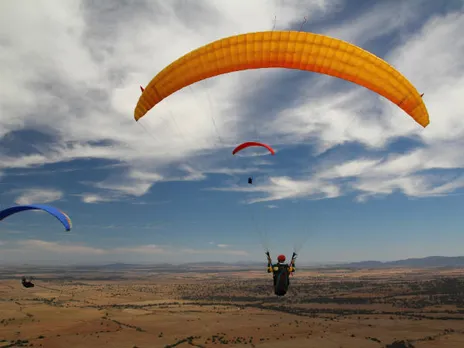 Yelagiri is a hill station located towards southeast India. While the temple, waterfalls, and parks are other attraction points, paragliding is a joy ride at Yelagiri. For the adrenaline junkies, the pretty sky views add to the experience. Immerse yourself in a new adventure and feel the thrill.
Where: Tirupattur District
Price: Starts from INR 699
7. Panchgani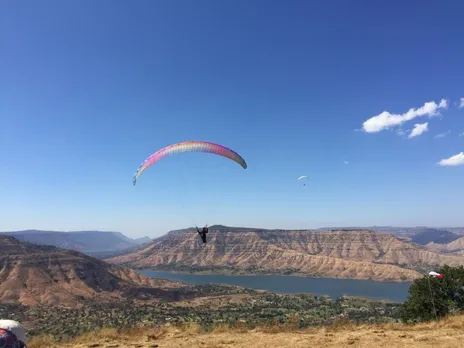 Known as the pilot's paradise, Panchgani is 'the' paragliding spot, and it leaves you with unforgettable memories. Apart from horseriding, tabletop space, valley views, and majestic bungalows, Panchgani is a paragliding hub located 3000 m above sea level. Venture into this and experience something new, something thrilling in the Panchgani style.
Where: Satara District
Price: Starts from INR 1500
8. Shillong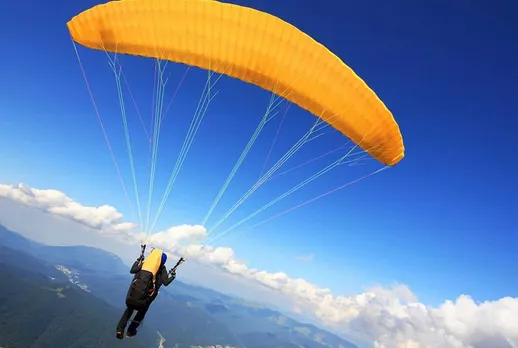 Welcome yourselves to the Scotland of North East, and reach heights literally! As you paraglide at a height of about 700 meters, this hill station will give you chills. Be prepared for an out of the world experience as you soak in the stunning view at this enticing destination of Shillong.
Where: Shillong, Meghalaya
Price: Starts from INR 2000
9. Kunjapuri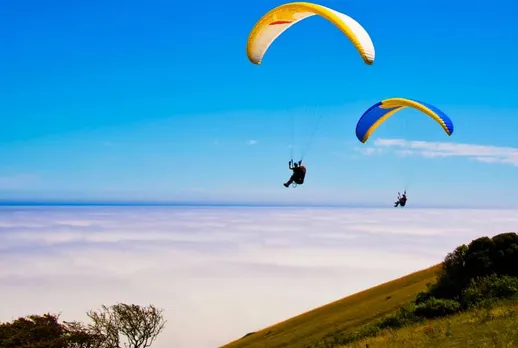 With the view of the serene Himalayas on one side and the yellowish-orange sunset hues on the other, Kunjapuri will blow your mind away. Rishikesh is not only a spiritual hub but also has a strong adventurous spirit. Get a glimpse of the beautiful mountain peaks as you soar high up in the sky.

Where: Rishikesh
Price: Starts from INR 4400
10. Gangtok
Paragliding in Gangtok gives you a fulfilling experience and leaves you spellbound with the ease at which you fly high. An attraction spot for nature lovers, you can behold the snow-peaked mountains and the mesmerizing landscapes from a height of 1300 meters and go up to 2200 meters. Enjoy the lush greens alongside the breathtaking snowy views.
Where: Gangtok, Sikkim
Price: Starts from INR 2500
For more such stories follow Local Samosa on Facebook, Instagram, Twitter, and Telegram.