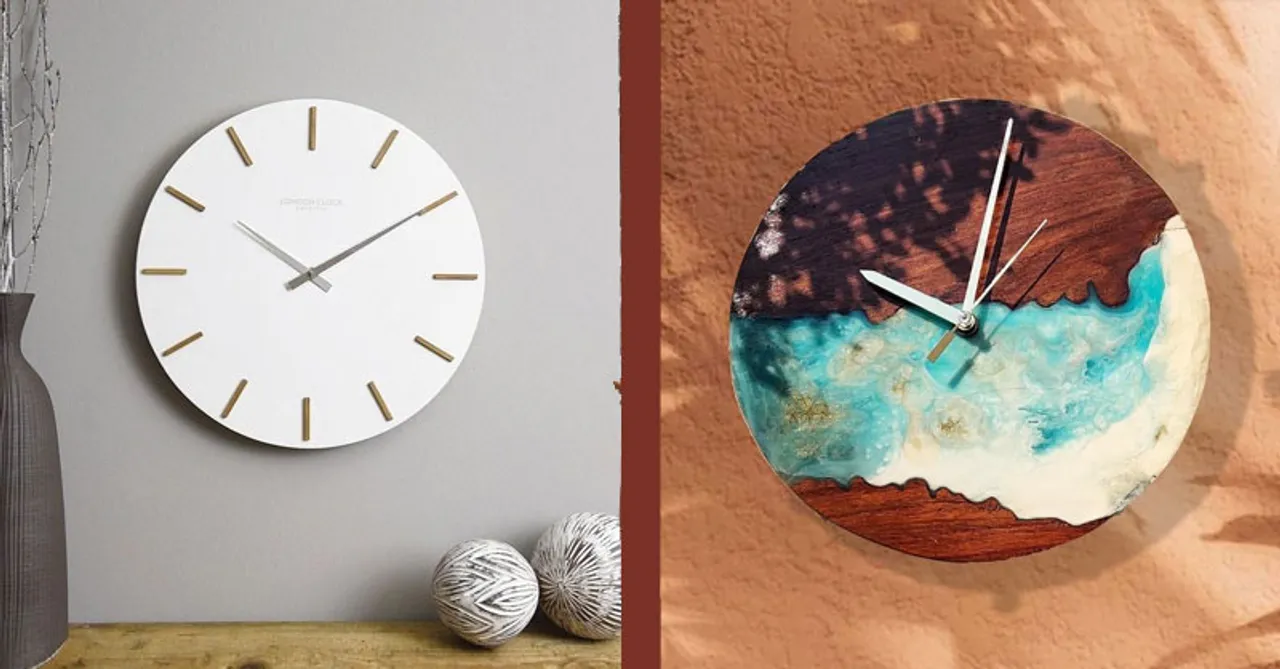 Get your walls noticed and buy these wall clocks online!
Time is precious! So, we'll get straight to the point. We might pause a little but the clock will *tic-toc* all the time. Give your walls a brand new look with aesthetic wall clocks from online shops!
1. Yours Concretely
They have an exquisite and timeless collection of concrete art wall clocks to complete the look of your spaces.
Buy here.
2. Meraki X Saumya
Meraki has a mind-boggling range of wood and resin clocks that resembles the ocean and beautiful colors.
Buy here.
3. Malik Designs
We like Malik for their trendy wall clocks that are readable from far and sit spectacularly well on all walls.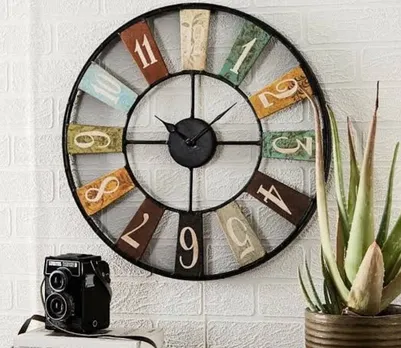 Buy here.
4. Just for Clocks
Get this stylish Glided Swallow wall clock to add some elegance to your decor.
5. Quirky Clocks
Add this golden clock for a royal yet subtle touch.
6. Project Wood
If wood is your element, you cannot go wrong with this wall clock.
7. Vintage Vistara
Madhubani painting on wall clocks? This piece of art looks so beautiful and exclusive.
8. Mysa
These resin clocks are pretty different and can be a good pick for your wall.
9. Modern Quests
The blend of white and golden is so chic and adds a style statement to your walls.
For more such stories follow Local Samosa on Facebook,  Instagram,  Twitter, and Telegram.