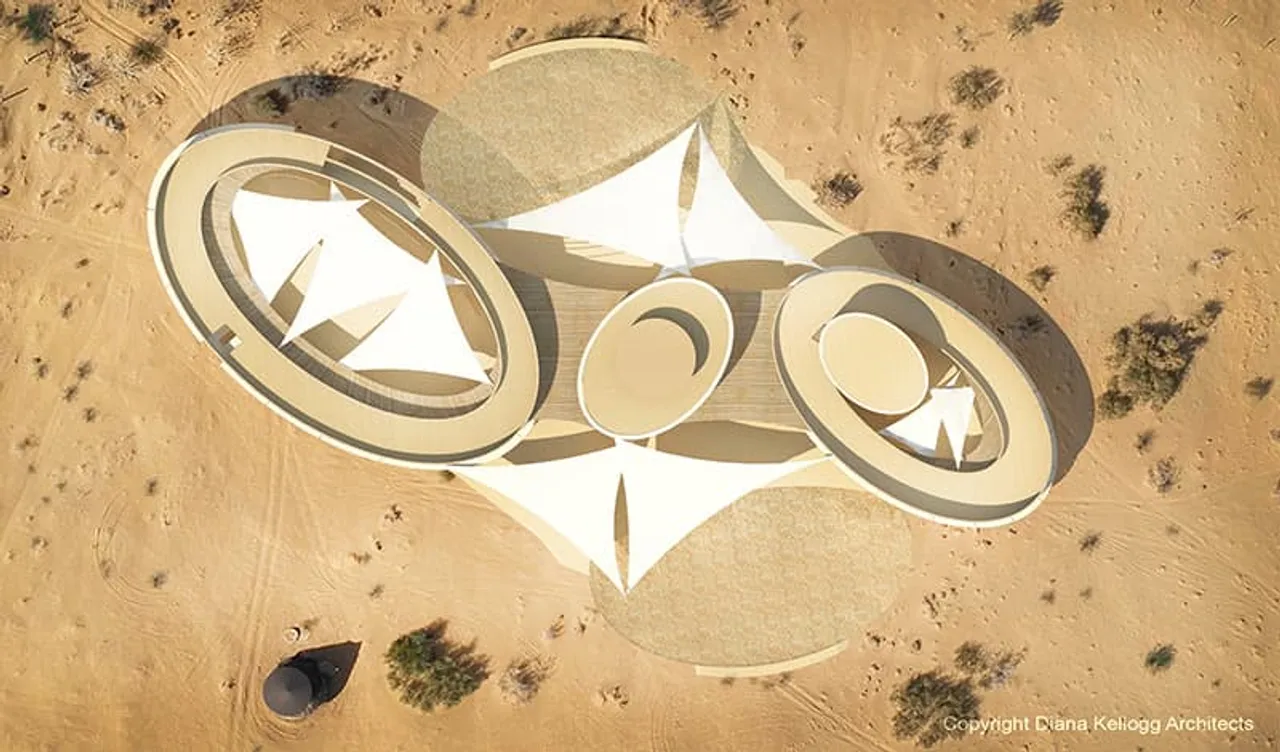 Do you know about Rajkumari Ratnavati School? An astonishing school in Jaisalmer that will provide young marginalized girls with education and train women with the necessary artistry skills. Architecture is done by Diana Kellogg and Uniforms by designer Sabyasachi.
Illiteracy in India is because of a complex web of social and economic divide in the country. Economic disparities, gender discrimination, caste discrimination, and technological barriers are some prominent reasons for illiteracy in India. 
Rajasthan, the largest state in India, accounts for some of the country's worst female literacy rates at 53 percent. What's worse is that it is even lower in its rural population at 32 percent. Given that 80 percent of the state's population is rural, the number of uneducated girls is alarmingly high. American artist Michael Daube, who works for economic development and education by empowering underprivileged and marginalized communities through his non-profit organization CITTA saw an opportunity to bring the textile and education together upon his latest visit to Jaisalmer. He set up The Rajkumari Ratnavati Girl's School and Women's Center to help the craftspeople empower themselves.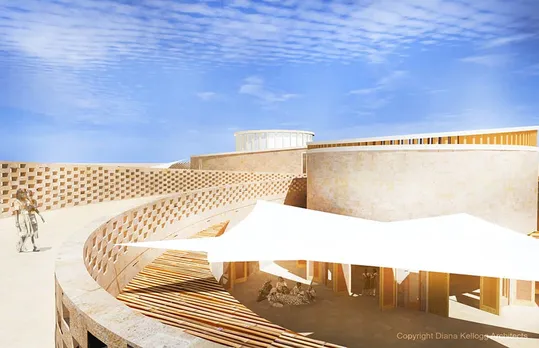 The Rajkumari Ratnavati School will provide education and training to girls below the poverty line residing in the Jaisalmer District, Rajasthan. Running a state-based curriculum, the facilities will include classrooms, a library, a computer centre, and a bus facility to transport students from neighbouring villages. The school will provide education to an estimated 400+ girls from kindergarten through class 10. They will learn to read and write and develop traditional skills unique to the region. Also, the school will provide a midday-meal program to ensure proper nutrition for the students as well as lessen families' financial burden.
While girls will receive primary education at the Girls School, local artisans will teach mothers and other women weaving and embroidery techniques from the Jaisalmer region that is on the verge of being forgotten and lost. These lessons will preserve and enhance traditional techniques while establishing economic independence for the women, their families, and their communities.
Architecture and Uniforms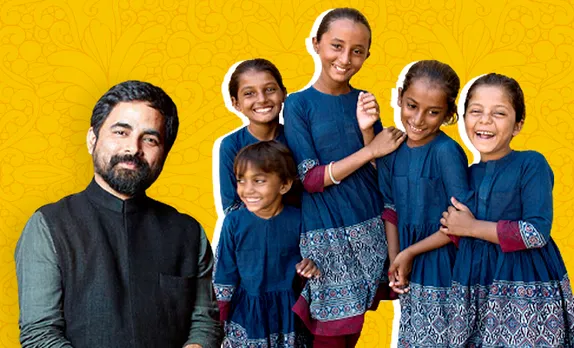 The school is designed by the New York-based architect Diana Kellogg. Apart from being an important initiative and the need of the hour, the architecture is a piece of marvel. And the uniforms for the girls are designed by the Indian celebrity designer Sabyasachi Mukherjee.
Well, most people would love to be decked up in designs by Sabya, and here these little school girls are already living our dream. The designer has curated Ajrakh uniforms for the girls. According to the designer Sabyasachi, Ajrakh is a distinctly Indian and a powerful style. It sensitises children to the importance of local heritage; helps to give them a better understanding of our culture, and helps in sustaining the crafts of the region.
The Rajkumari Ratnavati Girls School is an example of blending a social cause with creativity and innovation. It is beautiful how people are now standing up for the right thing and inspiring a million others to do the same.
Tell us about more such initiatives in the comments section.
Also Read: Music Heads! Make the most of lockdown and tune in to learn music online from top music schools!
For more such stories follow Local Samosa on Facebook, Instagram, Twitter, and Telegram.