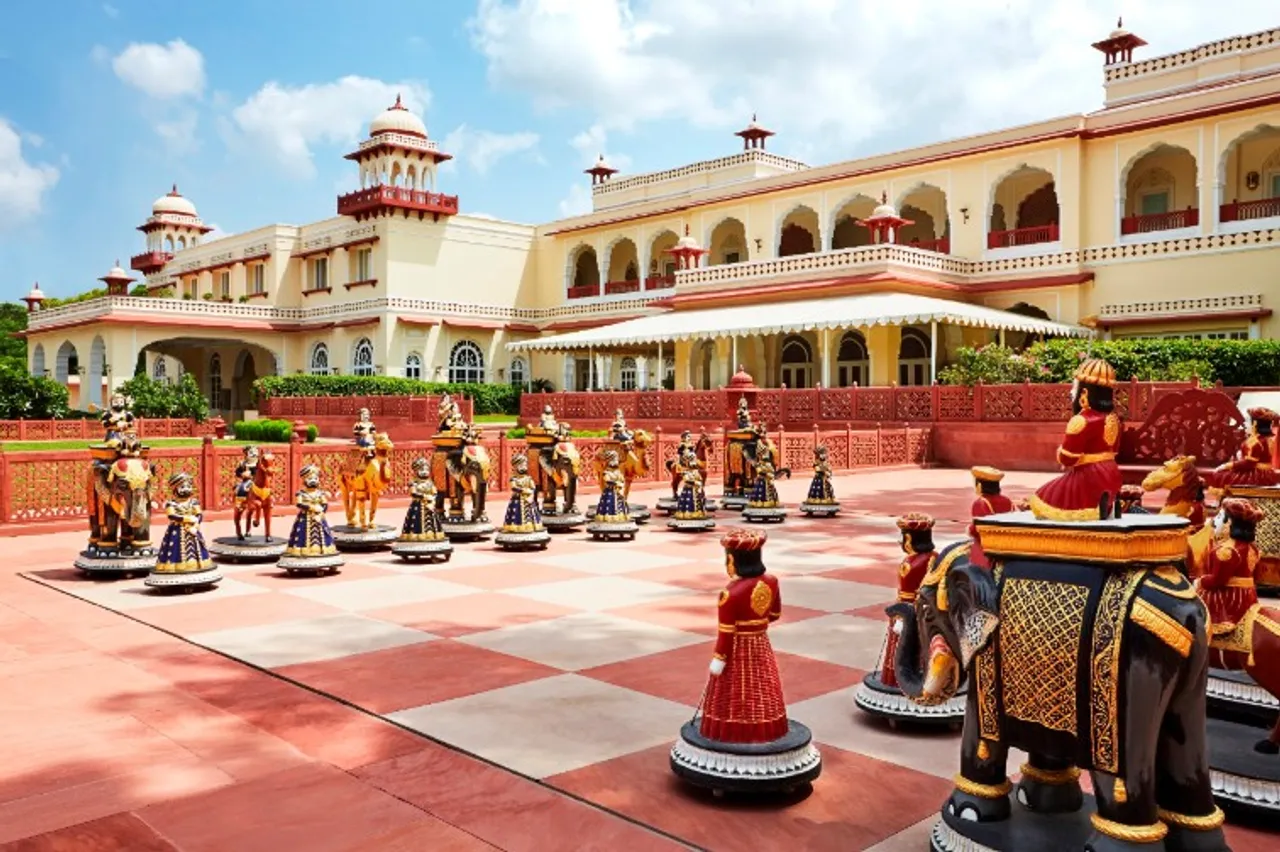 If you like to travel like a king, these luxurious hotels in Jaipur will leave you in awe with their beauty and hospitality.
Jaipur, the magnificent capital of Rajasthan, also known as the Pink City, is a hub for tourists and visitors from all over the world. And if you are looking to explore and discover the rich history of India, Jaipur is the place to be. Whether you want top-shelf luxury or funky boutiques, these best Luxurious Hotels in Jaipur will offer something for every luxe traveller! Here's a guide to the best hotels in Jaipur.
1. Oberoi Raj Vilas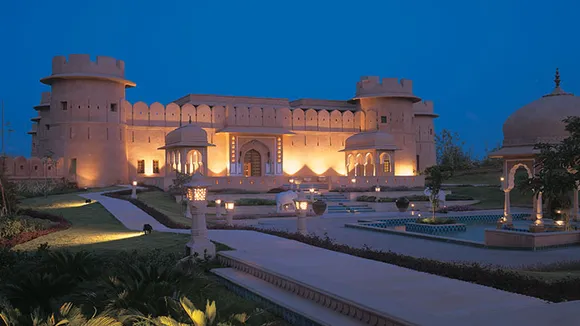 The Oberoi Rajvilas is one of India's most vibrant and exotic destinations. Spread over 32 acres of beautifully landscaped gardens, with traditional architecture, flaming Mashaal torches and reflection pools. Exquisite accommodation, including luxury tents inspired by the era of Maharajas, fine restaurants serving authentic Rajasthani and international cuisines. It is a perfect setting for the holiday of a lifetime at the best 5-star luxury hotel in Jaipur.
Where: Babaji Ka Modh, Goner Rd, Jaipur, Rajasthan
2. Rambagh Palace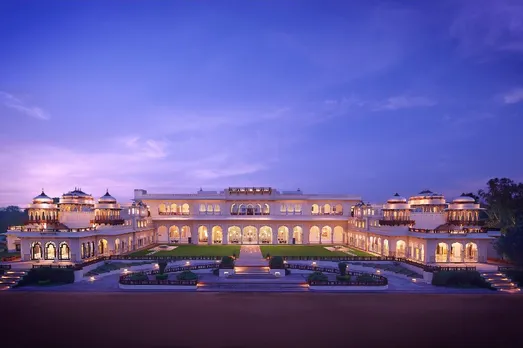 This jewel in the Taj's crown offers 78 stunningly restored grand luxury rooms and suites in Jaipur that were the chambers of the former Maharaja. The Palace retains its elaborate splendour, the extravagant decor of hand-carved latticework, sandstone balustrades, cupolas and elaborate Mughal Gardens. Within this most glorious of palaces showcasing the best of Rajasthan's royal heritage, you can also experience the best fine-dining restaurants in Jaipur.
Where: Bhawani Singh Rd, Rambagh, Jaipur
3. Taj Jai Mahal Palace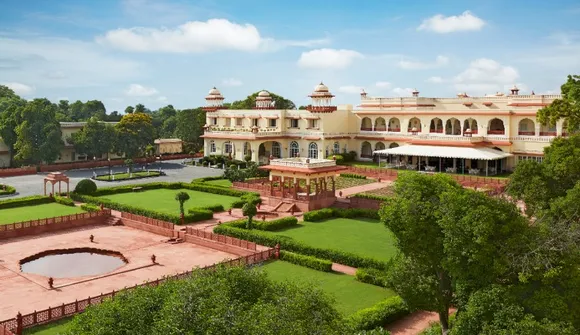 The Jai Mahal Palace is a stunning piece of Rajasthan's heritage. This 5-star hotel in Jaipur has been the residence of three Prime Ministers of the princely state of Jaipur. It is equipped with all modern-day comforts. The 94 rooms and six suites offer you unbeatable views of the city and palace gardens. Perfectly located downtown in the heart of the Pink City in Civil Lines, you are close to the main shopping areas and prime historical sites such as Amber Fort, HawaMahal, and City Palace.
Where: Jacob Rd, Civil Lines, Jaipur
4. SUJÁN Rajmahal Palace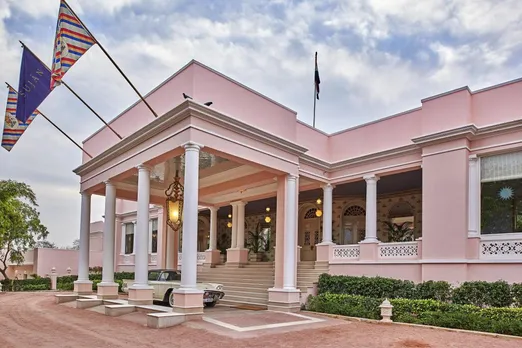 This former residence of the glamorous Gayatri Devi dates back to 1729 and retains all the style and grandeur of its regal inhabitants. Still owned by Jaipur's royal family, the decor is a nod to their past, but placed firmly in the modern-day style, set to the sound of jazz tunes and the clink of pink champagne glasses.
Where: Sardar Patel Marg, Shivaji Nagar, Jaipur
5. ITC Rajputana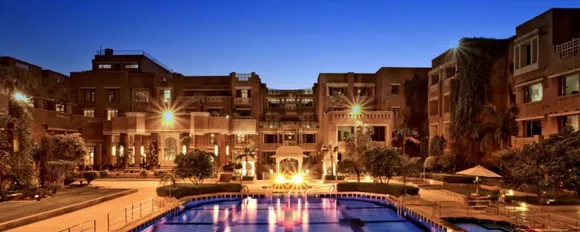 At first glance, it's easy to assume that ITC Rajputana's best feature is its location. But when you look closer, this hotel evokes the spirit of Rajasthan through the use of riotous colour, mural paintings, excellent Indian cuisine, and folk music every evening. The rooms with jewellery motifs, an outdoor swimming pool, and the pomegranate-themed spa offer respite from the desert heat. Experience a majestic stay at the ITC Rajputana.
Where: Palace Road, Gopal bari, Jaipur, Rajasthan
6. Fairmont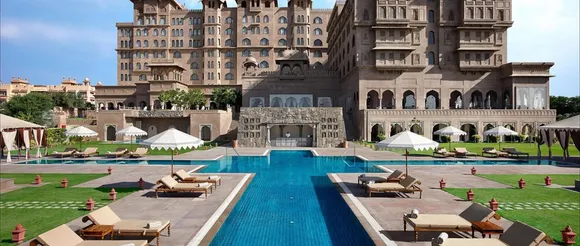 Enter the world of supreme luxury in Fairmont. This majestic hotel offers the best in modern amenities and is perfectly complemented by the rich heritage of Rajasthan.
Where: 2 Riico, Kukas, Rajasthan
7. Crowne Plaza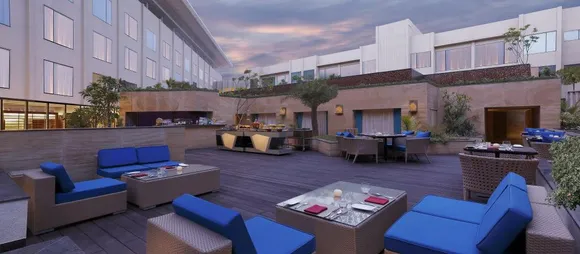 Conveniently located for business and leisure travellers alike. At Crowne Plaza, Jaipur Tonk Road, located 10 minutes from Jaipur International Airport (JAI) and opposite Jaipur Exhibition & Convention Center (JECC), Enjoy a stay that is a winning combination of modern elegance, contemporary amenities, and six eclectic dining options to choose from.
Where: Tonk Rd, Sitapura Industrial Area, Sitapura, Jaipur
8. Lebua Resort Jaipur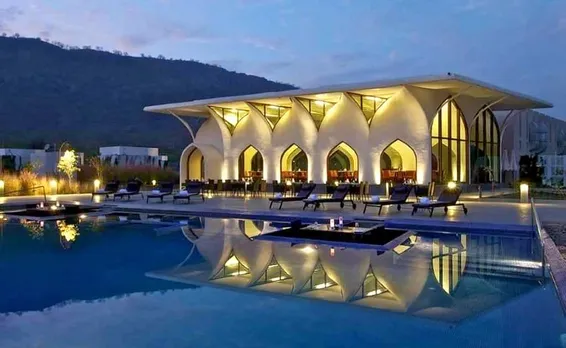 Lebua Resort Jaipur is a modern boutique hotel, spa destination, and event facility inspired by the city's colour, vibrance, and cultural splendour.
Where: Tehsil, Jaipur Kunda, NH-8, Amer, Jaipur
9. Alsisar Haveli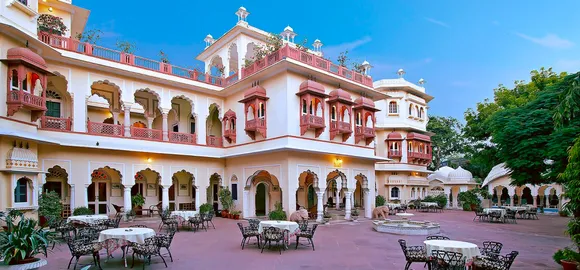 Alsisar Mahal takes you through the enchanting world of Rajasthan's regalia, rustic dunes, and unconventional festivals! The Alsisar Hotels is owned by the branch of the "Kachawa" clan of Rajputs. The descendants of the family have restructured and refurbished many of their old family mansions and palaces to manage a portfolio of some of the best heritage and luxury hotels. It has a welcoming and rather a dramatic façade, open courtyards, a swimming pool, and a boutique that sells block-print clothes.
Where: Sansar Chandra Rd, Shri Ram Colony, Sindhi Camp, Jaipur
10. Tree of Life Resort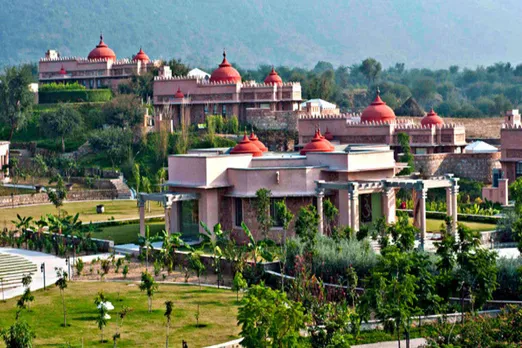 This place is calm, serene, and away from the crowd, with a service which is discreet and caring. The accommodation is spacious and built keeping in mind the regional sensibilities. They have a limited menu but serve fresh dishes and often grow some of these vegetables, and offer amazing experiences to their guests.
Where: Kacherwala, Kukas, Rajasthan
We are ever curious about your experiences! As you continue to travel, we continue to listen. Let us know in the comments section below about your favourite experiences.
For more such stories follow Local Samosa on Facebook, Instagram, Twitter, and Telegram.