If you are someone who appreciates soulful tracks, then we think you must have heard Kya Tum Naraaz ho by Tanmaya Bhatnagar. Well, if you have not, we recommend you to listen right now! Just scroll down and immerse yourself in this beautiful track.
Tanmaya is currently based out of Delhi and performs quite regularly at offline gigs in the city. Let's get candid with this upcoming artist and know about her and her plans.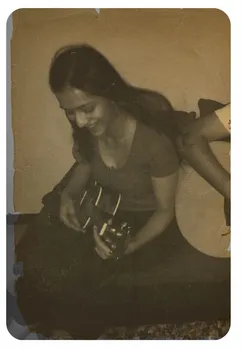 How did your musical journey start? Was it a passion since childhood or did you explore it recently?
My Mother, it all traces back to her, she taught me the Keyboard when I was a child and I (tried) to sing at school sometimes. And my father would also sing with my mother at gatherings sometimes. 
I grew up listening to ABBA, QUEEN, and watched movies like The Sound Of Music and Marry Poppins and that truly made me fall in love with music and singing.  But I only started to write my own music only a couple of years ago after I went through a painful separation from a loved one.
Your earliest memory that defines your inclination towards music? Can you walk us through your musical journey?
My earliest memory.. well perhaps it was maybe in the 2nd grade. I was given the responsibility to play the harmonium every morning at school "Army School Gangtok" in Sikkim - my father was posted there for 3 years. I had to play the National Anthem every day for the morning assembly and slowly but surely my interest in instruments grew, I even took some Indian classical music lessons but that didn't last very long haha.. but all in all I think.. Music was always something special for me. During my teenage years, I would write pages and pages of poetry… and as I approached my adulthood - I kind of continued that form of expression but I also then started to combine it with instruments and melodies, and honestly, I can say for sure that its the only way I can really express myself and actually feel good about it.
The thought or the story behind your song 'Kya Tum Naaraz Ho? 
Well, it's deeply personal, the song is almost like an inner dialogue with myself or rather a conversation that I never got to have, an apology that I never received.
The story behind the song is painful yet I know that when people listen to it they relate to it in their own way because we all have relationships that are sometimes not good for us yet we want to believe in the power of love and keep on giving, even if what we receive is something that we do not deserve. The message I want to convey through this song and my story is that love is love and yes, it is important but it's not worth it if you find yourself in a situation where you have to question your own self-worth. No-one deserves to be abused - mentally, emotionally, or physically. You will find the strength to release yourself from the toxicity.
This we guess is your debut song, and it is already being appreciated for its lyrics, style, and singing. Tell us how do you feel?
It feels absolutely wonderful. I cannot believe that so many people heard what was in my heart.. I still cannot believe that I shared a part of my soul with the world and actually helped some people.
That is priceless. I never thought that would happen.
Where do you find your inspiration? An Indie musician you would like to collaborate with?
So many, but I would love to collaborate with Abhilasha Sinha, Ditty, Osho Jain from India. I would also love the opportunity to collaborate with Billie Martin or Lucy Rose.
If not composing music, what else would we find you doing?
Designing. Creating.  Planning. Worrying. Lol, I am a Graphic Designer by profession but I'd like to think of myself as a creative designer - I like to stay out of that box, though I plan on opening my own Design Studio one day.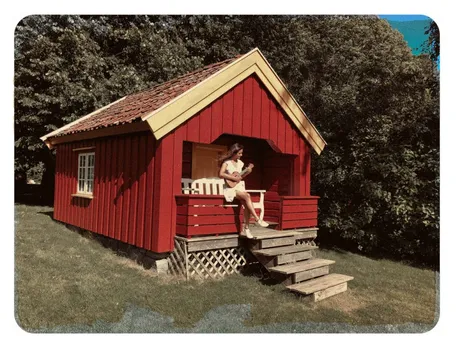 Tanmaya Bhatnagar, other than music, what else do you enjoy?
Books. ( never thought I'd say that but I do enjoy reading poetry )
My Cats.
Discovering new music on Soundcloud.
Being outdoors.
And I enjoy thinking.
Your Instagram feed has a vintage vibe and serenity, that is showcased in your videos too. Are you a vintage soul?
Haha Yes, I am. I do love vintage aesthetics. I may have been born in the wrong era ;)
Which Indian city you love and adore the most?
Since my father was in the Army, I have travelled quite a lot but I have to say the most beautiful place we lived in was Gangtok, Sikkim. I loved living in the mountains.
What are some of your favorite local spots in your city?
I am more of a "stay at the home person"
But I like to go to bars sometimes like; Piano Man,  Auro, or Summerhouse ( I know - boring but I enjoy that sometimes )
I also like to explore new restaurants or cafes.

What are your future plans? Any other details you would like to share.
Announcement of our upcoming English Single - I Can't Go Back To Sleep - which will be out on all streaming platforms on November 6th, 2020. 
Bagged first Movie Deal - with Saragapama. We have composed, written, and sung for an upcoming movie which is to be released on the 21st of October 2020 on Zee5. This Movie is called Comedy Couple
Let's run down to local favorites of Tanmaya Bhatnagar:
Fav Indian city: Gangtok, Sikkim
Fav Cafe/ Club/street stall: Piano Man Jazz Club for its Music and Cocktails.
Fav place to perform: House gigs - always.
A song you would like to dedicate to your city: City life: Raghav Meattle
Let's run down to music favorites of Tanmaya Bhatnagar:
Current Fav song/songs: Mice : Billie Martin
Your most cherished music project/song to date: Kya Tum Naraaz Ho ?
Fav Indian Music Artist: Aiyoo. I cannot choose our country is FULL of talent but okay if I have to choose, currently it has been Abhilasha Sinha.
A song that usually uplifts your mood: Natasha Bedingfield - Pocketful of Sunshine 
If your life was a song, it would be: Cursive : Billie Martin
For more such stories follow Local Samosa on Facebook, Instagram, Twitter, and Telegram.