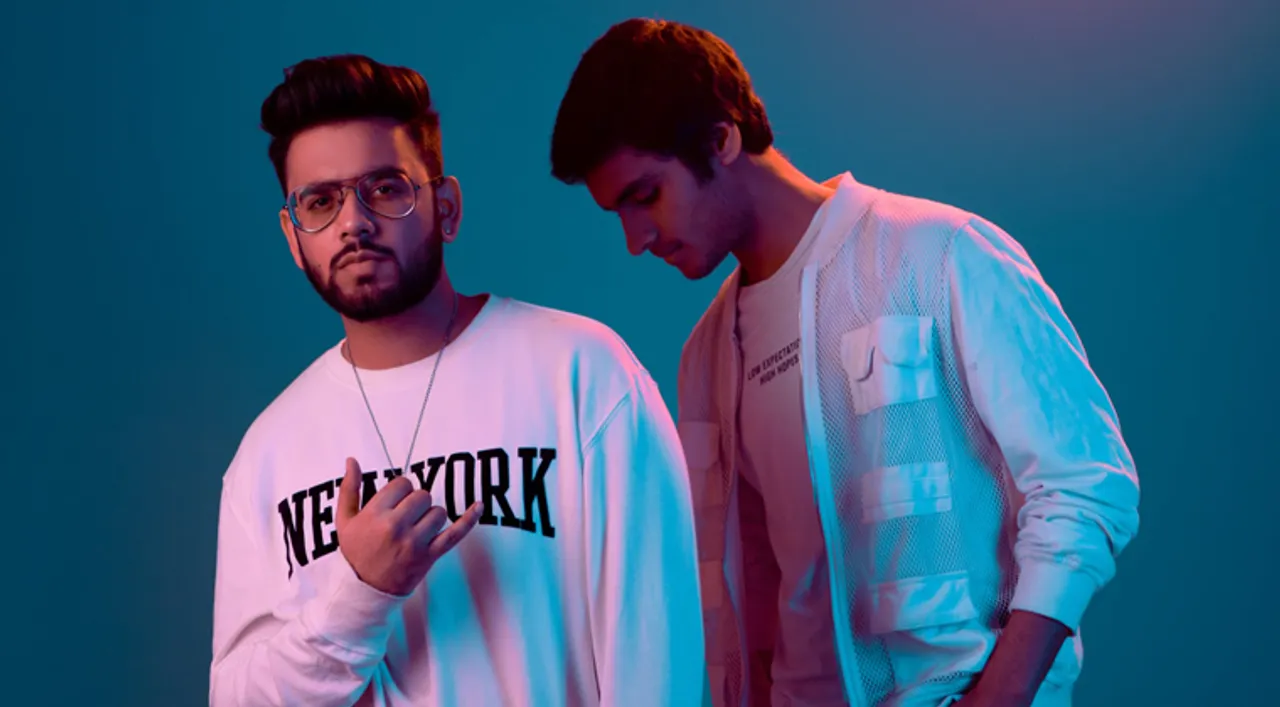 Zeus X Crona, alias Nimish Sethi and Rishabh Bhola, this fusion between two friends, took the music industry on fire in 2016 with their NCS release 'Pill'. They are back again with their newest electro-pop romantic track 'Back to You', and without a doubt, this track is also garnering a lot of appreciation. 
Local Samosa was in conversation with Nimesh and Rishabh to explore more about Zeus X Crona.
How did your musical journey start? Was it a passion since childhood or did you explore it recently?
Our melodic excursion began when we were only 14 years old. 
Nimish was the drummer in the school band performing and rehearsing regularly in school and Rishabh was enthusiastic about music creation. Fortunately enough in Ninth grade our names were placed in a common area from where everything began. 
All that we have found out about music creation, we have learnt through YouTube and our first delivery was an after-effect of what we learnt and set up in 2 years of excessive rehearsals. There was nothing except music that kept us alive, sometimes we wonder what life would've been if we took any other path.
After all this time practicing and releasing independent music, we had an idea which we thought had a lot of potential, the track was as a team with Nakul Pai whose better known as 'Heuse'. We sent him a thought, which he dealt with a little and shared it ahead with vocalist, Emma Sameth. The finished track was sent to a lot of labels, however it was rejected by most of them. At the end, NoCopyrightSounds, a massive label based in London, who has signed artists like Alan Walker, SubUrban, TOBU, Krewella etc. signed the track and released it on the 29th of November, 2016. Today the track 'Pill', is sitting at 30Million+ views on YouTube and 20M+ on Spotify. It accumulated a ton of crowd over all platforms which at that point turned into an extraordinary drive for us to continue working in the same industry.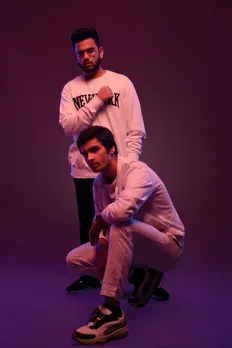 What's in the name?
The name was randomly picked without a story behind why we chose what we chose. Although, there is a tiny funny story around it. Rishabh was going through a list of Greek Gods and liked the name 'Zeus' and what was supposed to be 'Kronos' was mistyped as 'Crona', which we realized later on but we liked the latter better so we planned on not changing it to Kronos.
Your earliest memory that defines your inclination towards music? Can you walk us through your musical journey?
What made us crash so deep into music was the way specialists were communicating how they were feeling through words as well as through hints of instruments. We felt this is something we need to do too. We thought of it as the main route through which we could express our own emotions to nearly anybody on the planet as music has no language.

The decision of taking up music as a career, was it daunting?
As we mentioned above how the release of our track 'Pill' became the greatest driving force for us to make a place in the industry. The day it was released was the day we thought of taking up music as not only our passion but something we can make a career in.
It sure was daunting, as we were just two 16 year olds with a lot to face, all by ourselves, but the belief we had in ourselves and each other kept us on the driving towards our goal (which we still are).
It still is a bit daunting as we commonly hear about artists in the music industry facing a lot of stress leading to depression, anxiety and what not. But the people around us, our family and friends have been very supportive in this journey.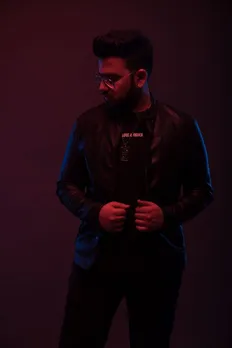 Your recent song, Back to you is a hit, tell us your inspiration behind it. Are you overwhelmed with the response?
'Back to You' revolves around unbreakable love in modern-day relationships. With this track, we wanted to explore something different from the kind of stuff we usually do. The song has already surpassed all our expectations and has garnered 100k+ views on YouTube and over 40k streams on Spotify within just 10 days of release. This love and admiration from our listeners is our biggest inspiration. We look forward to creating more tracks that appeal to them and at the same time helps spread a message. The response we've been receiving on the track is truly overwhelming
Who are some of the role models you look up to in the industry?
We really look up to Illenium as one of our role models who has inspired us with the kind of sounds he uses in his tracks, how he articulates an emotional arc in almost every song of his.
Also, while planning on making a shift to a bit of Indian Classical music, we really look up to Amit Trivedi who happens to be very versatile with not only the sounds which he uses but his voice as well.
The moment when you realized you have finally arrived.
It was that moment when our second track 'Invisible' which we created with Julius Dreisig went viral. As of now it has crossed over 76Million Streams on YouTube and 21M+ on Spotify and was also supported by The Chainsmokers, Sonakshi Sinha, and a lot of other leading artists. 
It's continuously being used on TikTok and YouTube even today! 'Invisible' has a total of 100M+ Streams collectively which makes us the most-streamed electronic artist from India, today.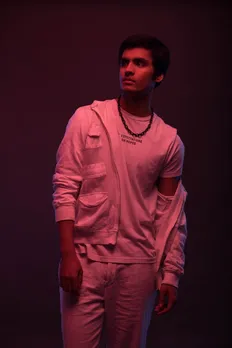 How working with friends is different than the usual collaboration? How do you manage to resolve the conflict of interest?
Being friends first and then colleagues do have some perks to it. We have that comfort zone wherein we can tell the other person if we like the project or each other's ideas. There's complete transparency between us.
In the very early stages of our project 'Zeus X Crona', we established the fact that we must not fight over a project if one person is not satisfied with what we have at the moment. The expression of no-satisfaction is followed by changes made in the project turning it into something that we are both satisfied with or the project is completely dropped.
We feel it's better this way to have it very open with each other and not extrapolate on just one project and keep moving with new projects.
Let's run down to local favorites of Rishabh Bhola from Delhi:
Fav Food: Chicken Tikka
Fav Cafe/ Club: Café Delhi Heights
Fav street food stall: Jhakas Pao Bhaji, Punjabi Bagh
Your go-to local spot: Vasant Kunj Hawkers
A song you would like to dedicate to your city: 'Dilli 28' by Zeus X Crona
Let's run down to music favorites of Rishabh Bhola:
Current Fav song/songs: 'Aisi Raaton' by Anupam Roy
Your most cherished music project to date: 'Pill' with Heuse and Emma Sameth.
Fav Indian Music Artist: Amit Trivedi
A song that usually uplifts your mood: 'Chaudhary' by Amit Trivedi and Mame Khan
If your life was a song, it would be: 'Zinda' by Shankar-Ehsaan-Loy
Let's run down to local favorites of Nimish Sethi from Delhi:
Fav Food: Pizza
Fav Cafe/ Club: Toy Room
Fav street food stall: Ram ke Chole Bhature
Your go-to local spot: Vasant Kunj Hawkers
A song you would like to dedicate to your city: 'Dilli 28' by Zeus X Crona
Let's run down to music favorites of Nimish Sethi :
Current Fav song/songs: 'Hit my line' by Logic
Your most cherished music project to date: 'Pill' with Heuse and Emma Sameth.
Fav Indian Music Artist: Arijit Singh
A song that usually uplifts your mood: 'Too hype' by Divine and SidSriram
If your life was a song, it would be: 'Junoon' by Divine
For more such stories follow Local Samosa on Facebook, Instagram, Twitter, and Telegram.