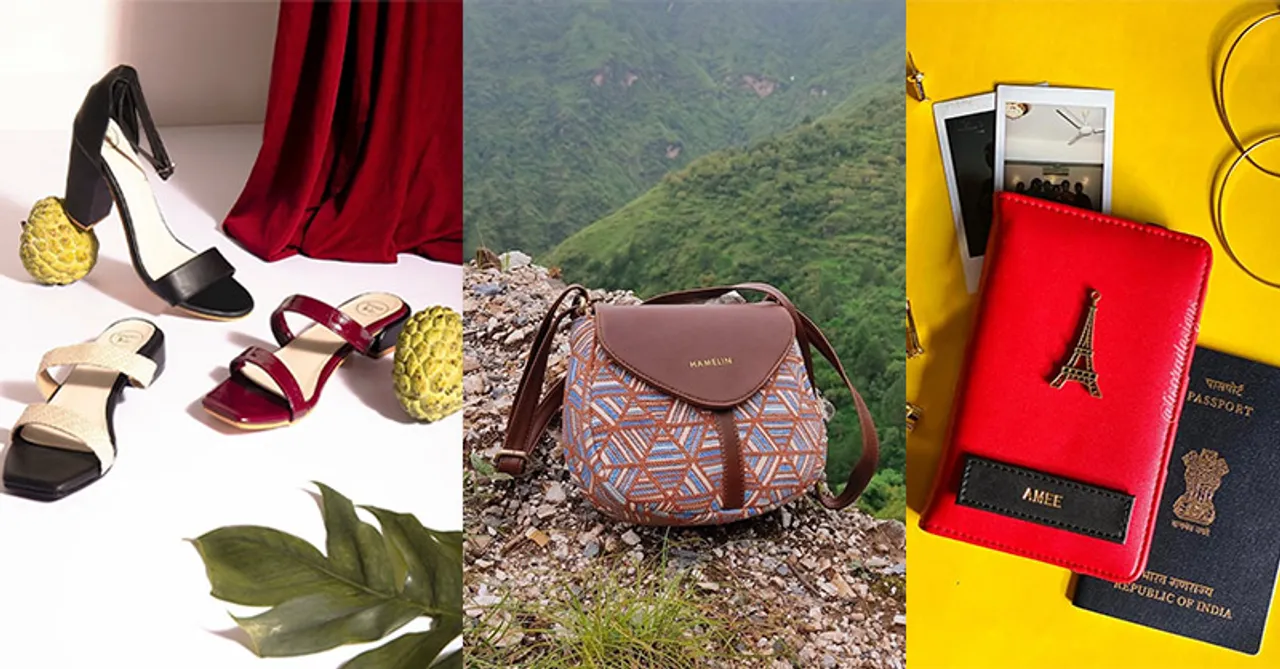 We have all heard about vegan food, buy vegan leather? You bet. We all love animals, don't we? So, then why harm them? Check-out these Indian Vegan Leather Brands that are taking initiative and making us proud. From fashion accessories to home decor items, find everything you need Made-in-India. Without further ado, let's get onto the list.
1. Aulive
Aulive stores vegan leather backpacks, laptop sleeves, trunks, and bags. Their collection is too cool to give it a miss. Check out their collection and you'll know what we are saying.
Order Here
2. Senso Vegetarian
Are you looking for leather footwear for everyday wear or occasional events? Don't worry, we've got you covered. Senso Vegetarian offers just what you looking for. Vegan leather shoes for everyone, kids, women, and men.
Order Here
3. Paio
Paio is a subtle mix of classy & funky fashion. Add a fine collection to your shoe closet, and dress up your best way. Let us warn you, the feeling of wanting to buy everything fuels up looking at their collection.
Order Here
4. Arture
Art+Nature is what makes Arture. They make products sustainable with accessories made of natural cork. Their collection consists of laptop sleeves, travel accessories, wallets, and handbags.
Order Here
5. Hamelin
Card Wallets, Travel Bags, Work Tote, Hamelin has it all covered. Plus, these leather products are cruelty-free. What more do we need?
Order Here
6. Happy Sole
Happy Sole comes to our mind when talking about Indian Vegan Leather Brands for footwear. Be ready for business meetings, casual outings, and traditional parties in style.
Order Here
7. Malai
Add a coconut-based leather product from the City of Coconuts-Kerala. They offer a wide range of collection of footwear, bags, and accessories.
Order Here
8. Moon Rabbit
Simple, Fun, and Classy are the words that define Moon Rabbit. They offer a wide range of collections, buy from bags, laptop sleeves to face masks and travel accessories, all cruelty-free.
Order Here
9. Achilles' Heel
Founded in 2012, to build India's first DIY label that uses cruelty-free leather, Achilles' Heel is a place for men only. Why should women have all the fun? Men, it's time you get ready in style too.
Order Here
10. Broke Mate
Fashion Bags with soul, that's what they claim. Choose from their cruelty-free, PETA Approved Vegan collection of handbags, slings, laptop bags, wallets, and more.
Order Here
11. Zouk
Ikkat print on a leather laptop bag is something we have never ever spotted before. (Correct us if we are wrong). Zouk's collection brings the essence of our traditional crafts to our modern-day lifestyle.
Order Here
12. A Big Indian Story
India's first Pinatex brand presents bags, accessories, and footwear made from cruelty-free leather. For those who don't know about Pinatex leather, they are a sustainable fabric made from the fibres of pineapple leaves. Cool. Isn't it?
Order Here
13. The CAI Store
Did you know our shoes is the first thing a person notices? And to make sure you are well updated with your footwear, we present to you The CAI Store. From flats to heels find everything that is made in Vegan Leather.
Order Here
14. The Alternate
Men, this is for you only. Draw out the striking persona in you by complementing your look with a pair of vegan footwear from The Alternate India.
Order Here
15. Tisora Designs
Travel in Style! And to make sure you do, Tisora is at our rescue. They offer personalized unisex travel and lifestyle accessories in Vegan Leather. Yes, that's right! Hurry up and order some of these amazing goodies.
Order Here
16. House of Badnore
Vegan leather for fashion? Sure. But vegan leather for home decor accessories? You bet. Check-out House of Badnore's collection and explore cruelty-free leather products.
Order Here
17. IMARS
Upgrade your wardrobe with quality leather bags and handcrafted accessories, that are made without harming the animals. Plus, their collection is too good to miss out on.
Order Here
If you know anymore Indian Vegan Leather Brands, then do let us know in the comments below.
For more such stories follow Local Samosa on Facebook, Instagram, Twitter, and Telegram.