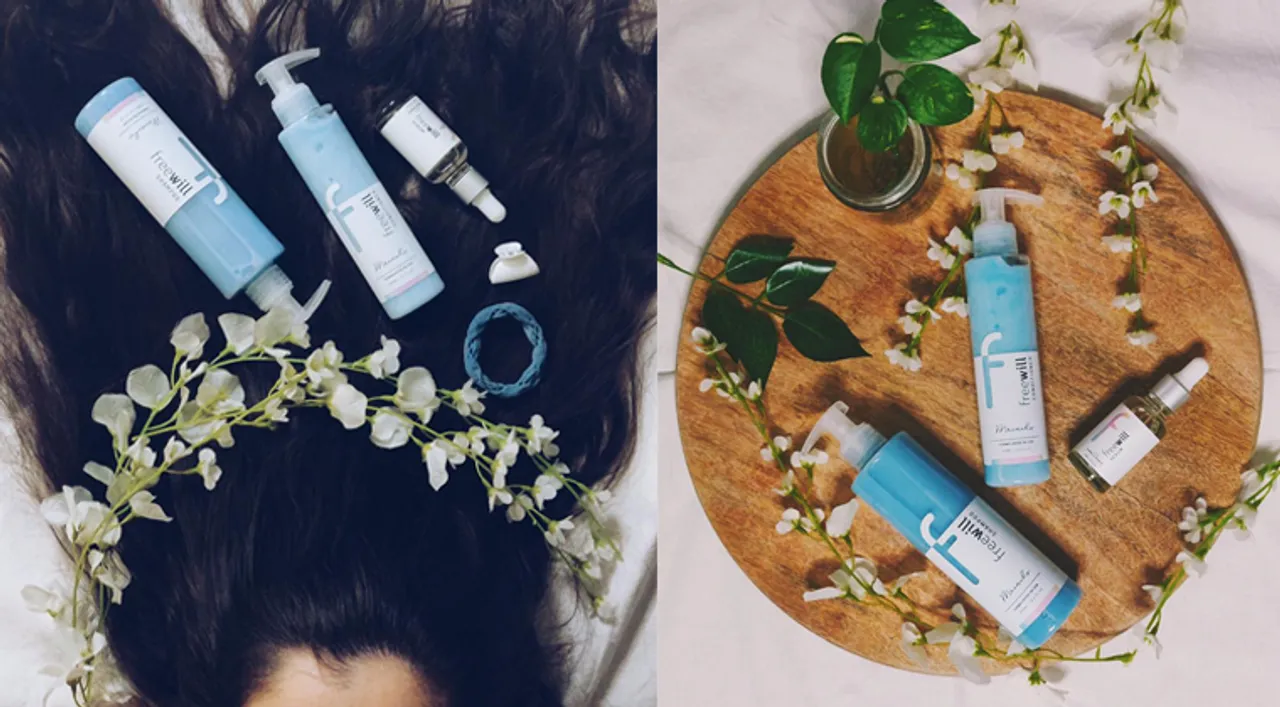 Considering the way the world functioned in the past 6 months, messy bun should be declared as an official hairstyle of the year 2020. After twirling, twisting, and pushing them under the scrunchie, my hair finally gave up on me, and I found myself in the middle of a hair crisis. With more and more hair tresses meeting the floor, I was left with nothing but to hear their cry for help. Thanks to lockdown I have started exploring the latest trends in fashion, lifestyle, and beauty, contrary to the fact that I have no time to practically apply them. When the hair crisis emerged, I knew I would have to look for a solution. But, I am not the one who falls for the trend, I read about it till I am convinced to give it a shot. And one trend I was intrigued to get my hands on was the customizable hair care products, and here is how Freewill came into the picture.
There are countless products on the shelf that cater to hair care problems in general and target the issue basis common concerns like oily/dry/ normal hair or anti-dandruff, hair-fall, etc. On the other hand, the customized hair care products provide a tailor-made solution to suit your hair quality, length, the concern, your lifestyle, and more.
Excited to try my first customized hair care product, I checked Freewill's website and was welcomed by a hair assessment, comprising of questions for my hair profile like hair-type, length, thickness, volume, and other external factors like when did I last coloured my hair, any chemical treatment taken, where I am going to be in next 2 months to understand the climatic condition, my lifestyle and lastly related to my preferences like the hair goal, - things we usually don't consider while buying a product off the shelf.
I liked how Freewill asked me for my favourite fruit to add colour to the product and the name to be put on the bottle. From the name on the coffee cup to a shampoo bottle, personalization has reached a whole new high.
Basis the assessment, the folks at Freewill, prepared the hair care kit to cater to the whims and fancies of my hair, and a few days later, I received the delivery.
Made for everyday use, this Freewill kit placed at INR 1650 might be an expensive affair for some people, when compared to products available at the drugstore but sounds like a viable option in parallel to stocking endless products for the endless issues of hair, which isn't feasible. So in a nutshell, you end up paying for it to be a one-stop-solution for all your hair problems.
Though I tried it only a couple of times, and for any product to show desired results, it takes a month or more; I can already see smoothness in my tresses, would want to wait for it to do its magic. Can't guarantee it to be a holy grail for all, but the idea of having a solution that can address all your hair problems seems worth giving a shot.
Shop Here!
For more such stories follow Local Samosa on Facebook,  Instagram,  Twitter, and Telegram.