When it comes to sports in India, Cricket gets the top seat, while the rest sometimes struggle to get the recognition. And taking sports as a career comes with its own challenges. For women, the challenges increase in most cases, but despite the unfavourable conditions, we see many young women making their way into various sports, winning medals as well as our hearts. Here's a chance for you to know about these rising sportswomen in India.
1. Nikhat Zareen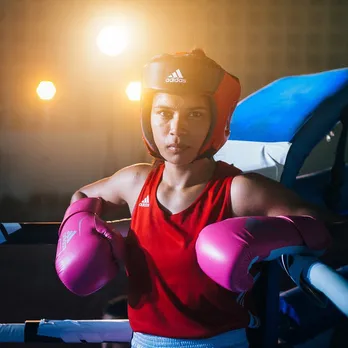 Born in Nizamabad, Telangana, this 25-year-old is making her mark in the boxing world. Currently playing as an amateur boxer, she has been around for almost a decade now. Nikhat ventured into boxing at the age of 13 and won her first medal in 2010 at the national sub-junior meet. She has been a sensation when it comes to national boxing and won Gold Medal at 16th Senior Woman National Boxing Championship. At the international level, Nikhat clinched gold at the Strandja Memorial Boxing Tournament.
2. Shafali Verma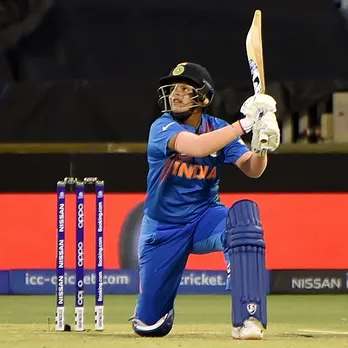 At just 16 years of age, Shafali has managed to get a spot in the Indian Women's cricket team as an opening batter. A prodigy in the true sense, Shafali hails from Rohtak and is the youngest woman from India to score a half-century in international cricket. Just 18 T20 matches old, she already has 485 to her credit at an average of 28.52.
3. Jemimah Rodrigues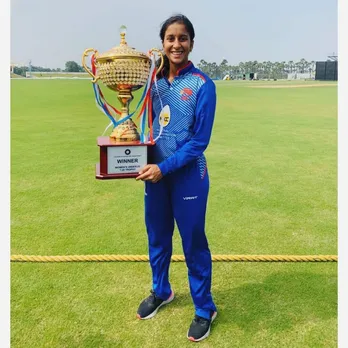 Another teenager from the Indian women's cricket, Jemimah from Mumbai made her debut in 2018 and has been part of the squad for both ODIs and T20s. A magnificent batter and an agile fielder, this multitalented athlete is setting a mark on its pitch. She is only the second batter to score a double century in a 50 over match. This came when she scored 202 in just 163 balls in Aurangabad against Saurashtra, back in 2017. She is one of the most promising sportswomen in India.
4. Reshma Mane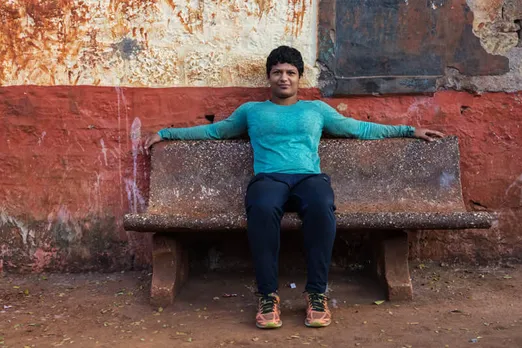 One of the upcoming names in wrestling, 22-year-old Reshma Mane has been building a path towards a successful career. She hails from Vedagne, Kolhapur district of Maharashtra, and she surprised the fraternity by clinching the gold in both senior and junior National Championship of wrestling back in 2016. Reshma has also earlier faced big guns like Sakshi Malik but was on the losing end. But managing to get 3 points against the Olympian, was a big deal for the youngster.
5. Aruna Reddy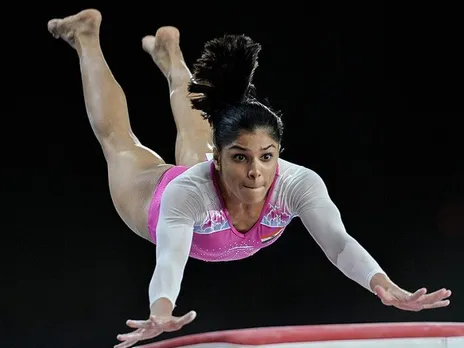 We rarely see any athlete from our country making a mark in gymnastics, but with Aruna Reddy entering the playing field, things might change. The 24-year-old has been involved in gymnastics since the age of 5. One of her notable achievements has been winning the bronze medal at the Gymnastics World Cup in 2018. This was also historical for Indian gymnastics as she became the first Indian to win a medal in an individual event at the Gymnastics World Cup.
6. Anjana Thamke
A runner from the remote village of Nashik, Anjana has been delivering some promising performances since early in her career. This 22-year-old was an active participant in village school athletics competitions and was spotted by an SAI coach who took her under his wings. One of her notable performances was in the 2013 Asian Youth Games, where she won gold at the 800 metres event.
7. Navjeet Dhillon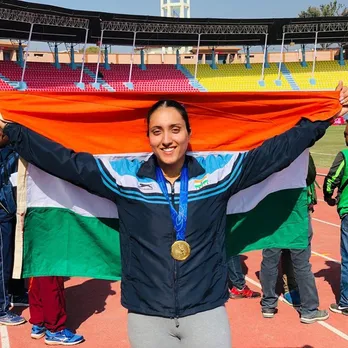 Discus Throw as a sport is rarely seen in India, but Navjeet from Amritsar is taking it on as a challenge. This little known athlete had won bronze at the 2018 Commonwealth Games and was only the second Indian to win a medal at the World Junior Championships in Athletics in 2014.
8. Deborah Herold
This 25-year-old cyclist hailing from Andaman and Nicobar Islands has been showing some promising performance. She has been practicing in Delhi since 2011, and in 2014 she managed to win two gold medals at the Taiwan Cup Track International Classic.
These sportswomen are already making us so proud, and we hope India sees the rise of more sportswomen in India and puts our country on the world map.
For more such stories follow Local Samosa on Facebook,  Instagram,  Twitter, and Telegram.