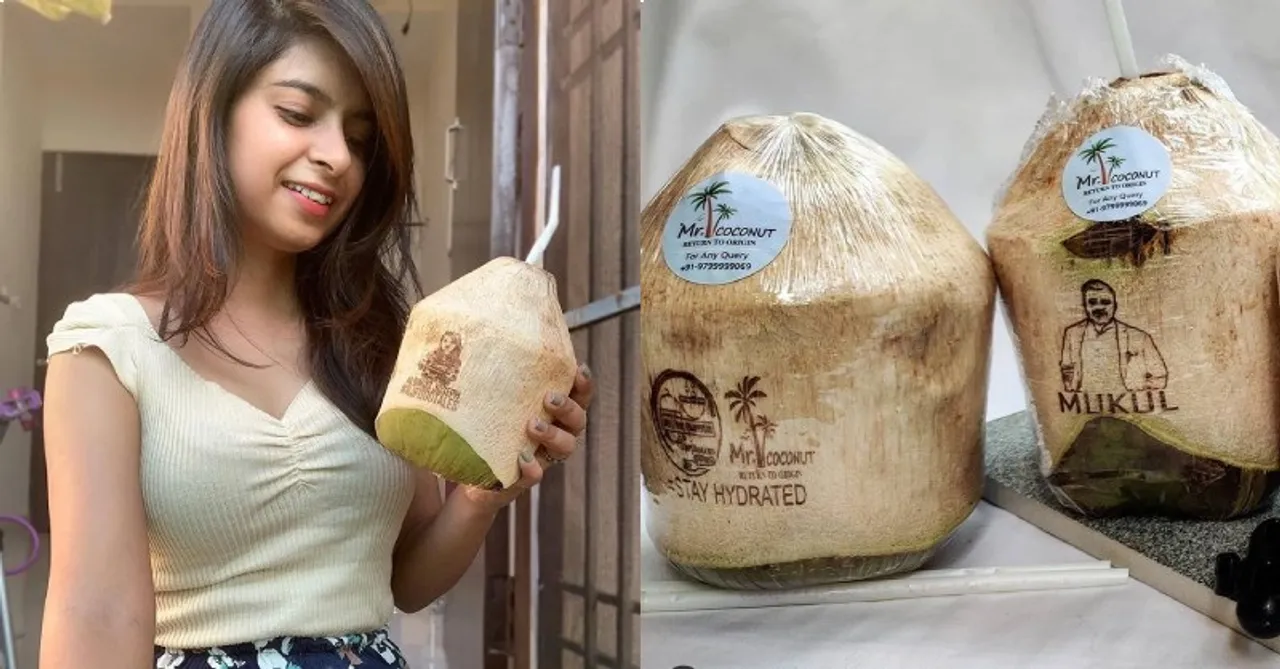 On a hot summer day, there is nothing better than to sip on some tender coconut water. The slightly sweet-salty taste is neutral enough to quench our thirst, and the antioxidants revitalize our body. But not all tender coconuts are the same. Sometimes we find the water so ripe that there is barely any water, while sometimes the taste is too salty to enjoy it. Well, if you're looking for something fresh and high-quality tender-coconut, then check out Mr. Coconut.
This Jaipur based brand is bringing you aromatic coconuts. The variants include vanfer and loton, sourced from Thailand. Generally, tender coconuts also tend to lose its flavour and quality die to heat and wrong transportation methods. But all those things are taken care of by this brand.
And if you are still contemplating, know about the benefits of drinking coconut water. Not only does it lowers blood pressure and potentially decrease the risk of blood clots forming in your arteries, the water also contains minerals including calcium, iron, magnesium, phosphorus, and zinc, making it essential for a healthier kidney.
This brand also has a cafe called Mr. Coconut Cafe in Mahesh Nagar and is serving up some delicious light snacks. You could enjoy some Sandwich or Nacho Bhel along with your fresh tender coconut. The drink is also available flavoured with mango, orange, green apple, etc.
Bonus: They also engrave your name and photo on the outer surface, making it a perfect surprise for small occasions.
For more such stories follow Local Samosa on Facebook,  Instagram,  Twitter, and Telegram.