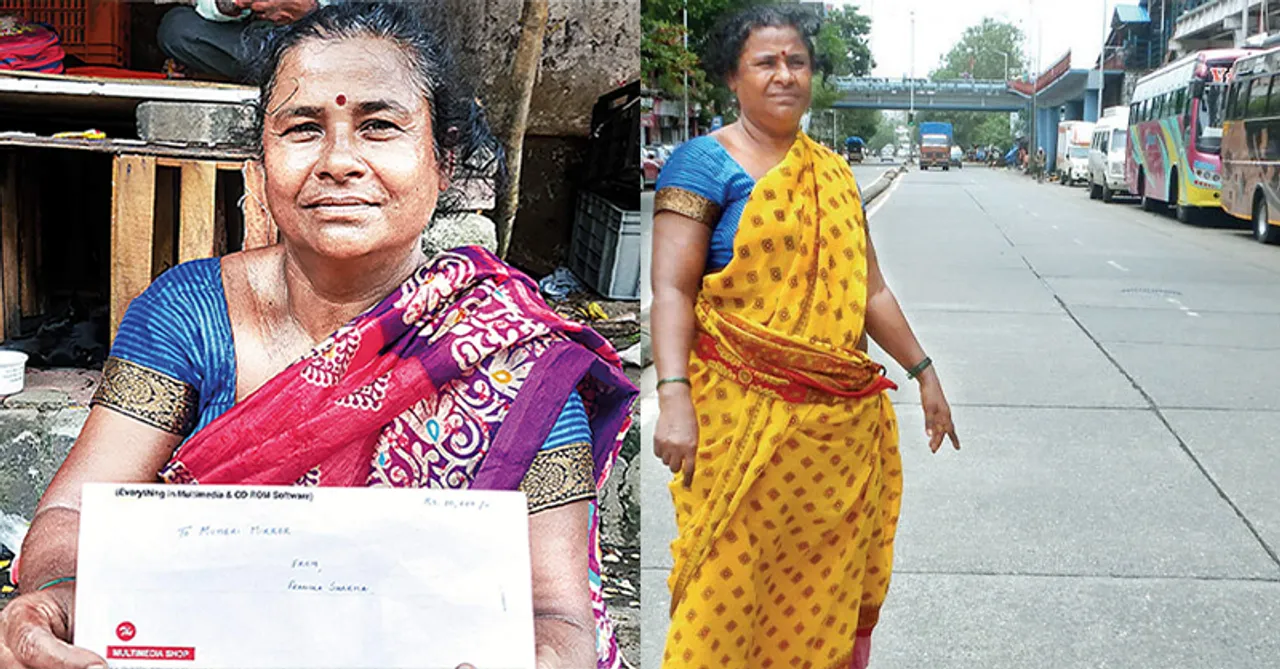 Mumbai witnessed heavy rainfall on August 4, but it also witnessed an act of selflessness and bravery! Yes, we are talking about Kanta Murti, the talk of the town. Want to know the story in detail? Then, read on.
Kanta Murti, a flower seller, and the only earning member of her family stood for 7 hours near an open manhole on a waterlogged road outside Matunga station in Mumbai. Yes, she stood there for 7 hours, alerting people so that no one would fall into the manhole.
But this act of selflessness came at a cost! While she was saving the lives of hundreds by alerting the crowd, she lost her life savings in the deluge. 'I sell flowers to make a living and support my children's education. My husband is handicapped after being paralyzed from a railway accident', she said.
Mumbai Mirror featured her article, and within hours, donation started coming in. People across the country joined hands to help her out. A total of Rs 1.5 lakhs were donated, out of which Rs.1 lakh has been donated to Valuable Edutainment Pvt Ltd for her daughter's education. A total of Rs 11,000 will be given to Kanta Murti to rebuild her home.
Had it not been for Kanta Ji, the road would have remained flooded for a long period. Apart from that, she volunteered to stand around the manhole to warn people from falling in it. A video of her saving lives broke the internet, and we are loving her act of bravery.
For more such stories follow Local Samosa on Facebook, Instagram, Twitter, and Telegram.