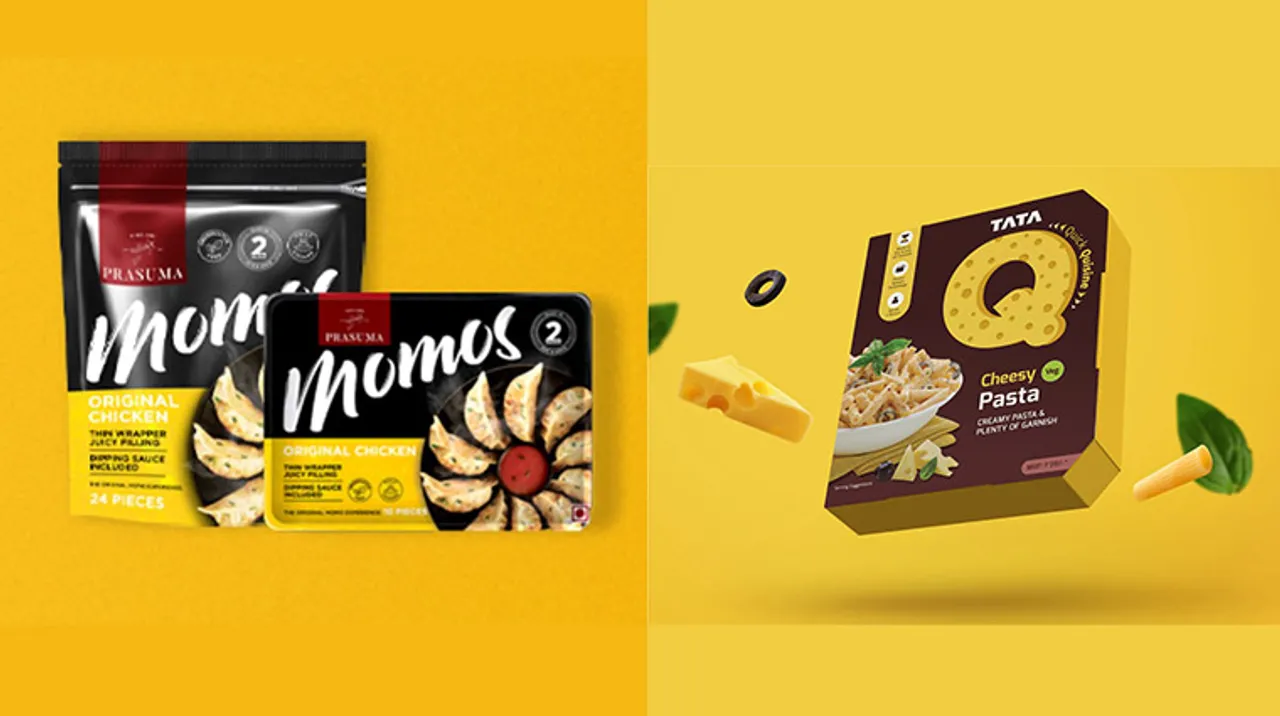 Everyday cooking could be a hassle after all. With daily working for home and working from home, cooking every day seems like a task. And it is absolutely all right. We need a break! Not sure if we can take an official break, but can, of course, ditch cooking for a day, or at least a meal. Doesn't sound that bad right? There is a variety of ready to eat products available in the market that will make your life a lot simpler. Here's a rundown of some top-notch brands offering a wide variety of products to choose from.
1. Haldiram's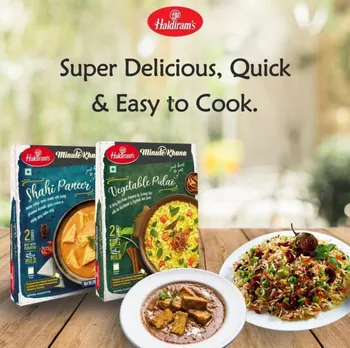 All of us are well versed with the ultra-delicious food served at Haldiram's outlets. Aren't we? Now, you will not have to go to Haldiram's to have the best food. The newly launched ready to eat range lets you have food at the comfort of your home. Haldiram's has ready to eat singles and combos. The variety includes Ready To Eat Shahi Paneer, Dal Tadka, Dilli Style Choley, Mutter Paneer, Palak Paneer, Pao Bhaji, Vegetable Pulao, to name a few. The combo comes with rice or pulao. Their range will not burn a hole in your pocket.
Order here.
2. MTR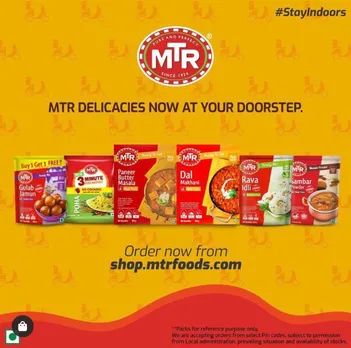 MTR was since the beginning well known for its range of masala that makes the food taste a whole lot better. Now with masalas, they have come up with a range of breakfasts to ready to eat options for dinner as well. The options include Khaman Dhokla, Pav Bhaji, Dal Makhni, Bisibele Bhath, Jeera Rice, Vegetable Pulao, Palak Paneer, Muttar Paneer, Paneer Tikka Masala, Pongal, Dal Fry, Upma, etc.
Order here.
3. Prasuma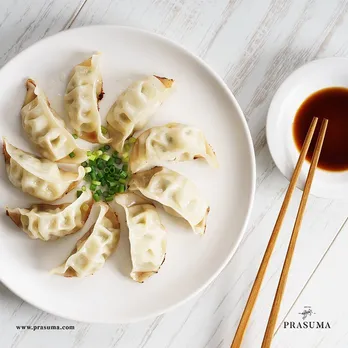 Prasuma Momos gives you the original Momo experience. One bite takes you to a ride in heaven. No, we are not exaggerating it at all, the juicy filling and thin wrapper, Oh my God! We are drooling. The Momos taste exactly like the authentic Momos that you eat outside with the chutney. Also, you can just microwave them for 2 minutes and they are good to eat. You can pick from Vegetable, Original Chicken, Spicy Chicken, or Original Pork. 
Order here.
4. TataQ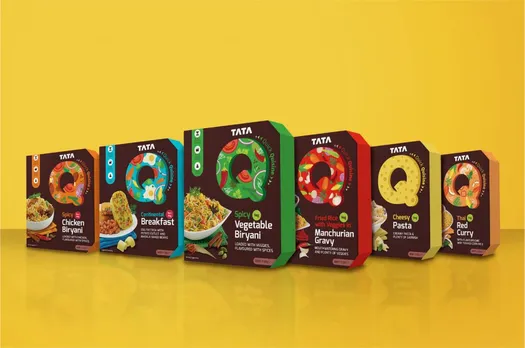 TataQ lets you choose from their spectrum of cuisines. They have delicious pasta and noodles, mouth-watering biryanis, and a few munchies and combos to choose from. All the range comes in variants of both veg and nonveg. The best part, all of them are pocket friendly.
Order here.
5. Kitchens of India by ITC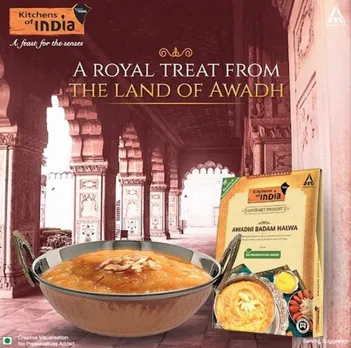 They have a complete range of authentic Indian Cuisine. The ready to eat range has been curated especially by Master Chefs and ITC hotels. They have options in biryanis, desserts, sauces, curry pastes, and chutneys. You can pick from Dal Bukhara, Rajma, Pindi Chana, Navratan Korma, Hyderabadi, and Kashmiri Vegetable Biryani, Moong Daal Halwa and a lot more.
Order here.
6. MOM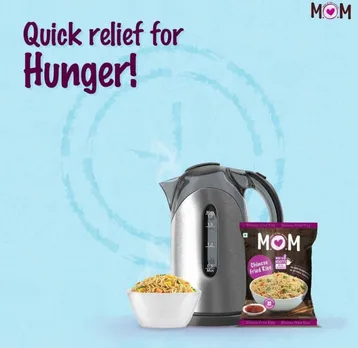 Meal of the Moment has been making our life simpler for quite some time now. The meals by MOM are completely hassle-free. Just add water, and your meal is ready. They have no added preservatives, no artificial flavors, and food taste just like Mom's food. You can pick from Chinese Fried Rice, Dal Chawal, Pav Bhaji, Matar Pulao, Masala Upma, Poha, Sambar Rice, to name a few. 
Order here.
7. Suhana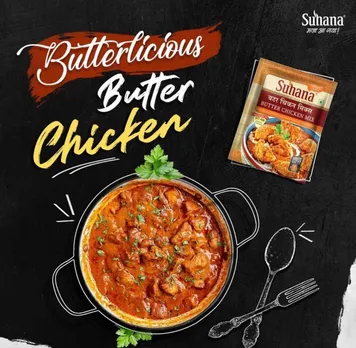 Suhana has a huge range of products one can choose from. They have packets that take 10 minutes to 50 minutes to cook. One can choose according to their choice from contemporary, modern, regional, healthy food, prep needed, and traditional.
Order here.
8. Miraj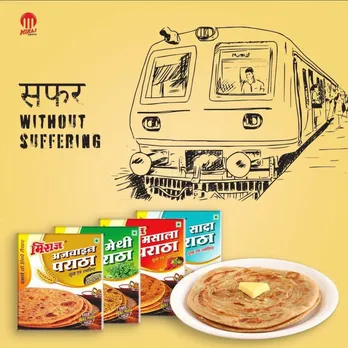 Miraj's ready to eat range comprises of Parthas, South Indian and Gujarati food. There Paratha range is quite impressive. They have Ajwain Paratha, Plain Paratha, Methi Paratha, and Masala Paratha. It is an amalgamation of healthy and pocket friendly.
Order here.
9. Gits Food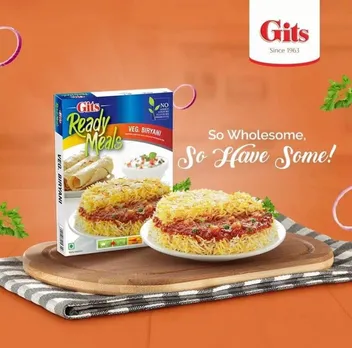 Gits have many options like ready to eat, instant mix, ghee, and open and eat food. They have Gulab Jamun, Idli, Khaman Dhokla, etc. in their mixes. In their ready to eat, one can pick from paneer tikka masala, veg biryani, pav bhaji, Punjabi chole, and many more. For all the foodies out there, this can be your best pick.
Order here.
10. Priya Food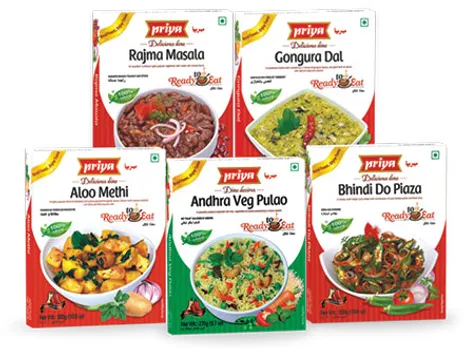 Priya deals not just in ready to eat food but also instant mixes, masala pastes, spices, millets, pickles. In their ready to eat range, they have Avial, Bhindi, Aloo Methi, Madras Sambhar, Gongura Dal, Palak Dal, Pongal, and many other different cuisines. They are pocket friendly as well as delicious.
Order here.
11. Fresh Way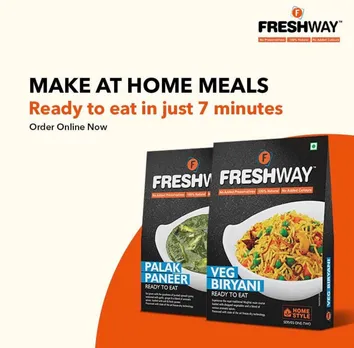 Just like the name suggests Fresh Way has really healthy and delicious ready to eat products. They have some of the other kinds of food for every human. Their range comprises Dal Makhni, Palak Paneer, Veg Biryani, Paneer Bhurji, Daal Fry, Pav Bhaji, etc.
Order here.
12. Vinayak Foods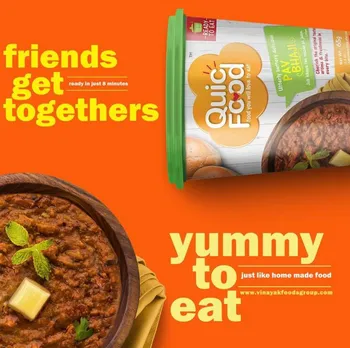 Vinayak Foods has a wide variety of ready to eat meals and desserts to choose from. They have options like Dal Makhni with Rice, Dal Tadka, Gajar Ka Halwa, Gujarati Dal, Kanda Poha, Masala Veggi Upma, just to name a few. They have literally everything one can think of.
Order here.
13. Bikanervala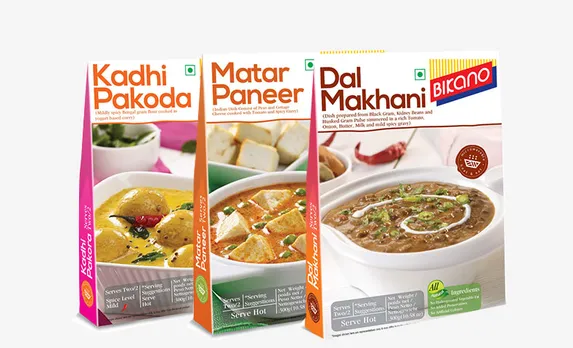 Everyone who lives in the Delhi NCR can undoubtedly say that Bikanervala has a taste worth dollars. They are a pioneer into making some amazing food in their stores, and now they have brought their stores at home with their ready to eat options like Dal Makhni, Dal Tadka, Jeera Rice, Kadhi Pakoda, Matar Paneer, Pao Bhaji, Choley, and Shahi Paneer.
Order here.
14. Wingreens Farms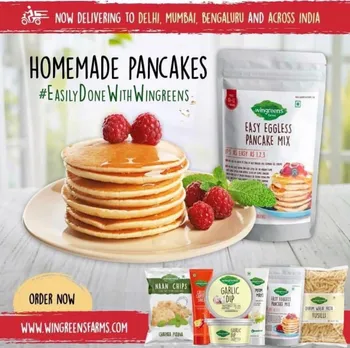 Wingreens Farms is extremely famous for its delicious dips and spreads, sauces and mayo, muesli, pasta, and now they have started with ready to eat options. Though they don't have a lot to choose from, but they definitely stand out. As of now, they have pancake mix and pizza dough mix. What better than these?
Order here.
15. Fazlani Foods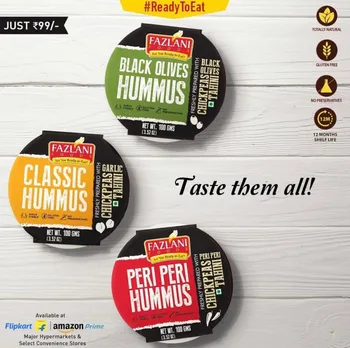 Fazlani Foods not just has vegetarian options, but they also have some yummy non-vega range in their ready to eat products. You can pick Kashmiri Prawns curry, butter chicken sauce, cottage cheese, chickpeas, hummus, and many other things. 
Order here.
16. Handi Frozen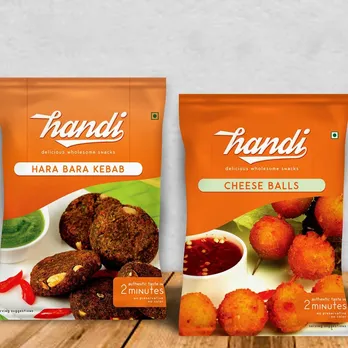 Handi Bazaar has come up with a wide range of ready to eat snacks. One can pick from Hara Bhara Kebab, Falafel, Cheese Balls, Rogan Josh Gravy, Sabudana Tikki, and so many more.
Order here.
Have had enough of cooking in the lockdown? Order these ready to eat products.
For more such stories follow Local Samosa on Facebook, Instagram, Twitter, and Telegram.