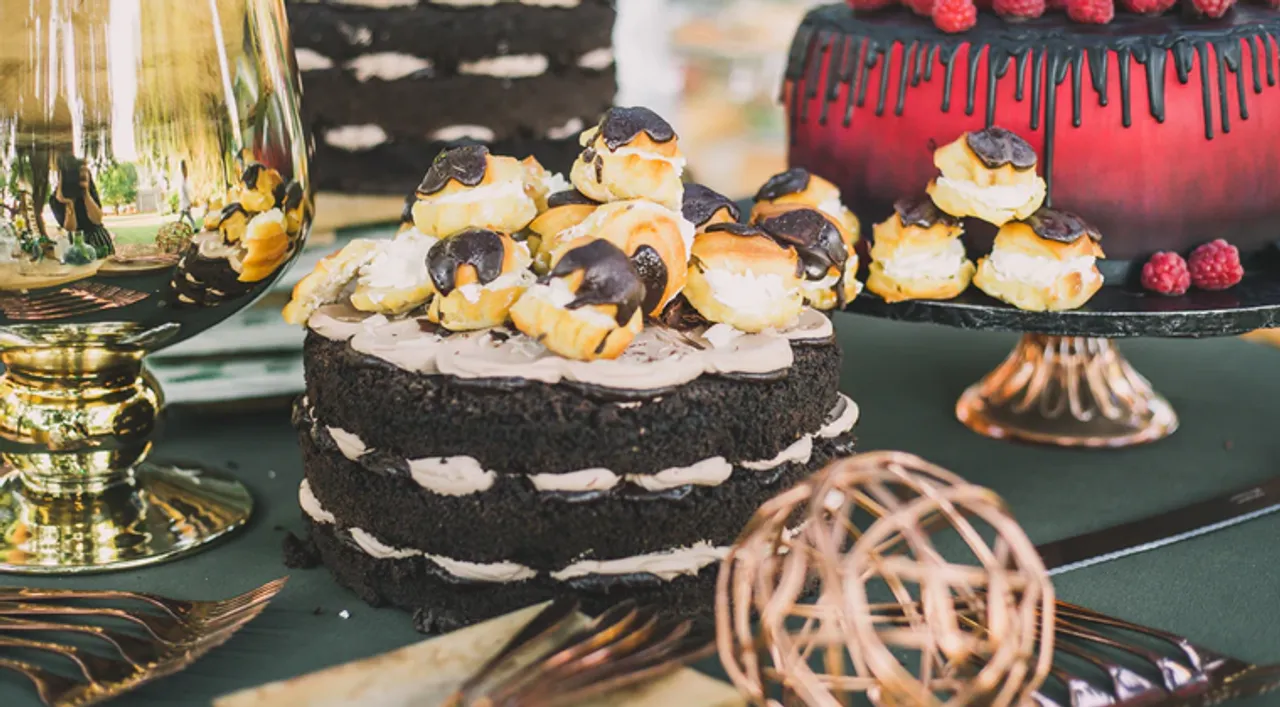 With Raksha Bandhan and Friendship Day round the corner, Sweet shops in Mumbai have a lot of desserts to offer. While sweet-toothers are loving these, one may be confused about where to order desserts from. Don't worry, we've got you covered. Check-out these Sweet Treats in Mumbai to celebrate your special day with your friends and siblings. 'All you need is Love, but some dessert will also be Nice'!
1. The Chef Patissier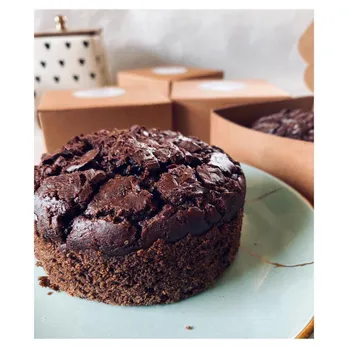 Life's too short to say no to cake, and when the cake is filled with chocolate, you definitely can't deny it. Birthdays, Friendship day, Anniversaries, or Raksha Bandhan, no occasion is complete without a cake. And this year is no exception! Order a cake of delight and celebrate your day with your special ones.
Order here: The Chef Patissier
2. Cake Connection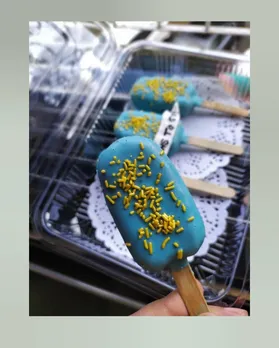 Ice cream popsicles, yeah sure! But, ever heard and eaten cake popsicles? Yes, that's right. Here's your chance to taste these yummy cake popsicles in Mumbai. Go order yourself a treat and indulge in the flavor of love.
Order here: Cake Connection
3. KillnoKalorie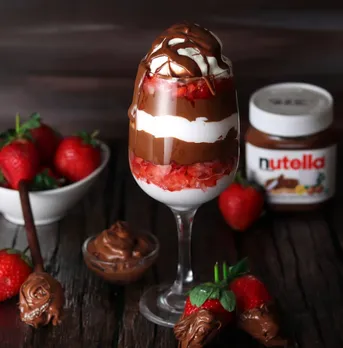 Who else loves eating desserts, with or without any occasion? Me! So, celebrate this Friendship Day and Raksha Bandhan with desserts from KillNoKalorie. They offer a deal too good to miss!
Order here: KillnoKalorie
4. Sweetish House Mafia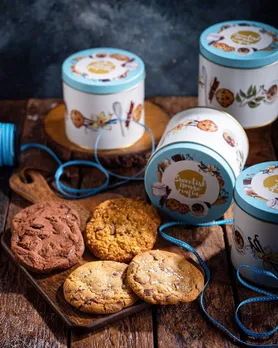 Nothing more we enjoy than a cookie full of chocolate, and if that's shared with our sibling/best friend, the fun is just double. Pandemic or no-pandemic, celebrate your special occasion with Sweetish House Mafia's cakes and cookies. We are sure, you and your sibling/best friend will be fighting over the last bite.
Order here: Sweetish House Mafia
5. Bombay Sweet Shop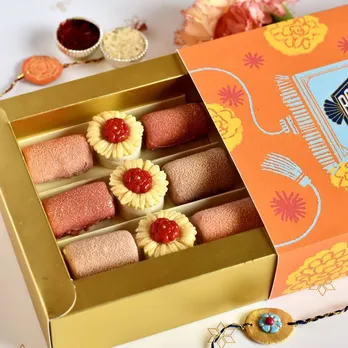 Bring the magic of 'Mithai' at home. Bombay Sweet Shop offers a Magical Mithai Box full of love and flavor to make your special day with your sibling even more special. Hurry up, you wouldn't want to miss their mithais. Order here: Bombay Sweet Shop
6. Flower Aura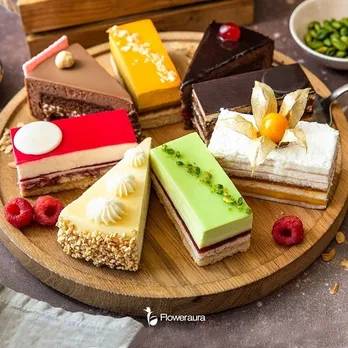 Forgot to order a cake for your sibling on Raksha Bandhan? Don't worry we've got your back. Check-out Flower Aura's website, select their favorite flavor, place an order, and the cake will be delivered in 3 hours. Yes, you can now relax. Also, hygiene is their middle name, so there's nothing to worry about.
Order here: Flower Aura
7. Cake Gift. In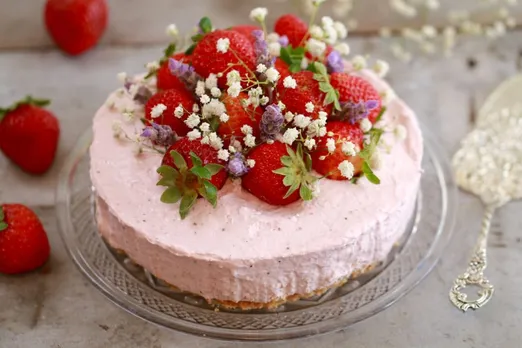 Gifting someone is a task. And we are here to make it easy for you. Go on to Cake Gift's page, select your friends/sibling's favorite flavor, order the dessert, and tada. You just got them a treat, they'll truly relish.
Order here: Cake Gift.IN
8. Love Sugar Dough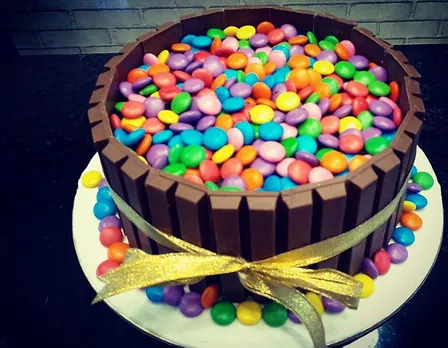 Macarons or cupcakes? Cakes or pastries? Whatever is your choice, let us tell you that Love Sugar Dough offers the best of all. Make your special sibling day or friendship day more special with their offers.
Order here: Love Sugar Dough
9. Huber and Holly
Ice cream?Yes. Cakes?Yes. Ice-cream cakes? YES. Ice-cream cake is that one good thing Huber and Holly have gifted us. Why choose between ice-creams and cakes, when you can have both? winks
Order here: Huber and Holly
10. August Cafe
Biscuits dipped in chunks of Nutella is all you need! And if sharing it with your siblings, beware, that daredevil might eat all the Nutella. Just kidding. But enjoy your Raksha Bandhan with chocolates, Nutella, and of course, love with August Cafe's collection.
Order here: August Cafe
11. Birdy's
Cake and Birdy's go hand-in-hand. And if you are confused about where to order a treat for your sibling, then without thinking head straight to Birdy's. Oodles of Nutella chocolate syrup, with dressings of sugar and cinnamon, will make you lick your fingers.
Order here: Birdy's
12. Blanchette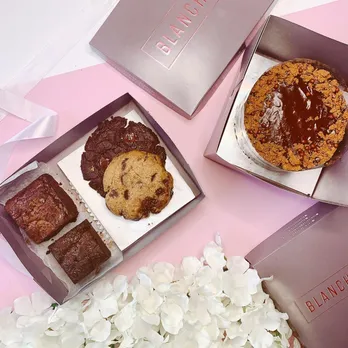 'It's always better when we're together'!, you, your sibling, and Blamchette's desserts. The perfect combination of love, flavor, and chocolate. Indulge in the magic of chocolate at Blanchette. They offer one of the best Sweet Treats in Mumbai.
Order here: Blanchette
13. Entisi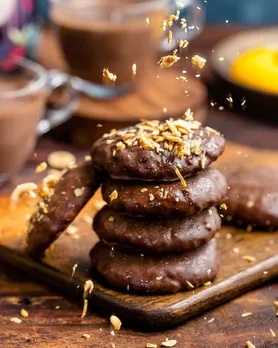 These perfectly drenched in chocolate cookies are making us crave some dessert already. And if you aren't sure about what to get your sibling for Raksha Bandhan, then these cookies are your saviors. Now, go order them before they go out of stock.
Order here: Entisi
14. The Donutery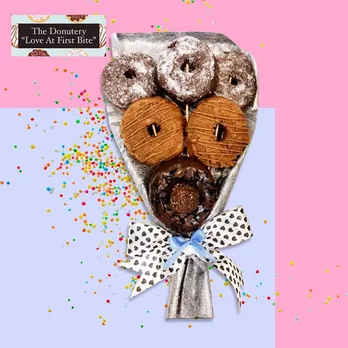 Who needs love at first sight when you can have love at first bite? Yes, we aren't kidding. Try out Donutery's donuts with your sibling and let the food world war begin at home.
Order here: The Donutery
15. Yogisattva
Is your sibling/friend a health freak, or a Vegan, or loves to eat gluten-free desserts? If you are nodding your head, then stop nodding and check-out Yogisattva's page. Here, you'll get all. Celebrate the bond of love, care, and, affection without compromising their health and taste.
Order here: Yogisattva
Where are you ordering your Sweet Treats in Mumbai? Let us know in the comments below.
For more such stories follow Local Samosa on Facebook,  Instagram,  Twitter, and Telegram.