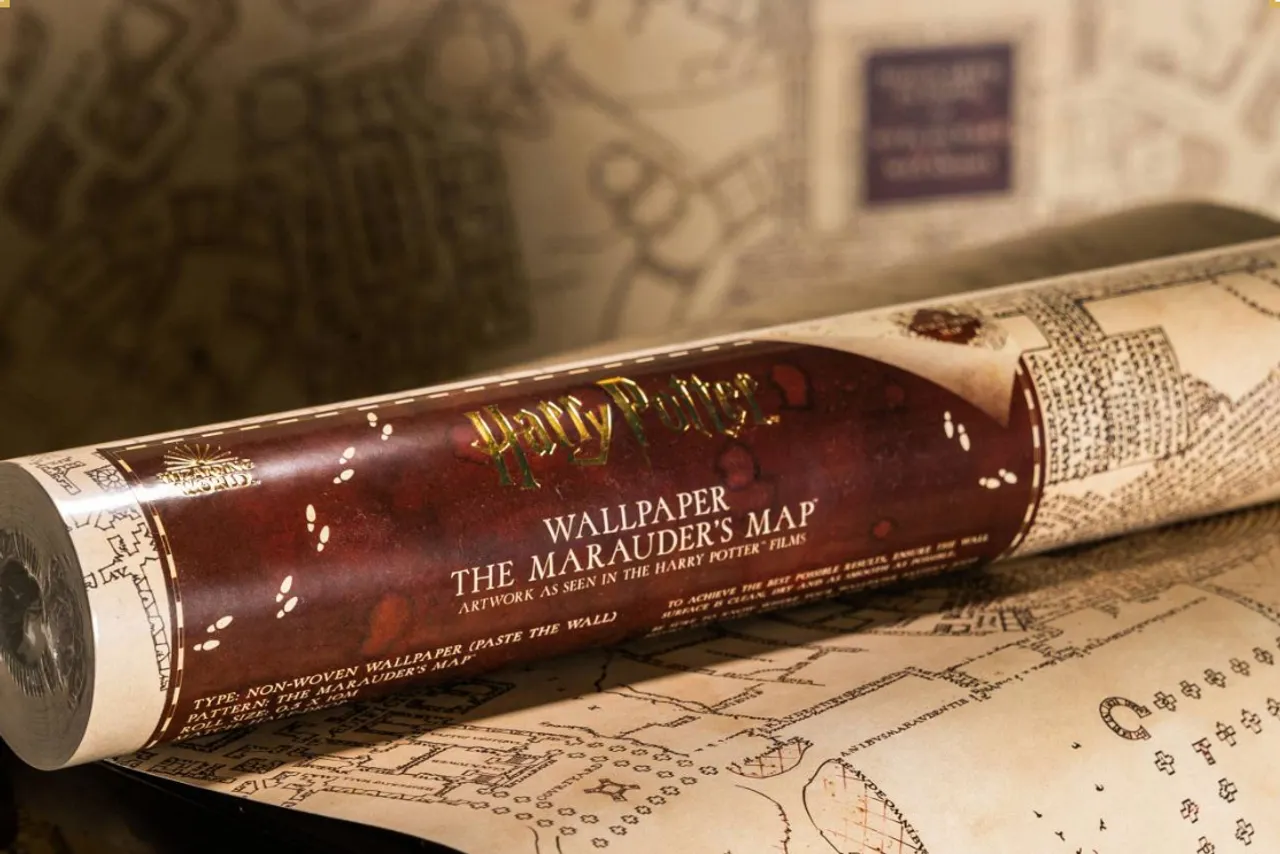 We solemnly swear we are up to no good! Except for the fact that we have got you a list of online stores where you can get your hands on a huge range of Harry Potter products. Potter Heads, these things are either quirky, crowds favorite, or on the bucket list of every Harry Potter fanatic. Whatever the reason may be, we never say no to anything with the Harry Potter reference.
1. Harry Potter Dobby and Snitch Earrings from Superhero Toy Store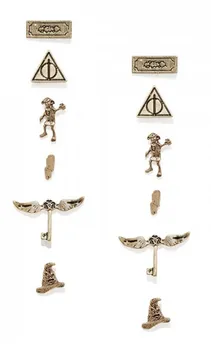 This could be a perfect gift for yourself or for the members of your Harry Potter Fan Club. The cute little earrings are carefully handcrafted out of high-quality metal. They are perfect for any and every occasion, and a perfect addition to your jewelry collection as well as your Potter collection. Apart from this, the store also has Harry Potter Character Pin Set, Keychains, Necklace, Notebooks, Vinyl Figures, and Lord Voldemort Wand, to name a few.
Check here.
2. Harry Potter Mug from Stay Classy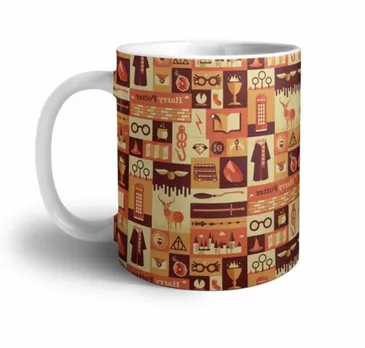 For all the coffee lovers out there, this Harry Potter Mug can add a whole new charm to your everyday coffee. The mug is especially for the fans of the Harry Potter series, carefully made out of Ceramic with a collage of different Potter elements with subtle shades of brown. This is one of the best adds to your collection for sure.
Check here.
3. Harry Potter Printed T-Shirt from Graphixking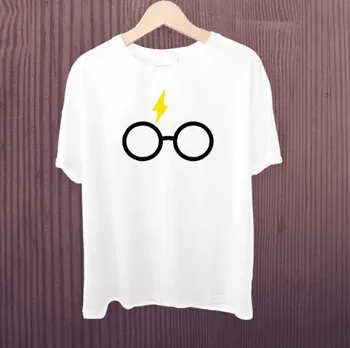 Flaunt your love for Harry Potter with this white basic minimal printed t-shirt. This will surely cast a spell on you. Don't double guess your idea of adding this to your cart. It will add a whole new vibe to your collection.
Check here.
4. Vintage Wooden Harry Potter Theme Song Music Box from Eassycart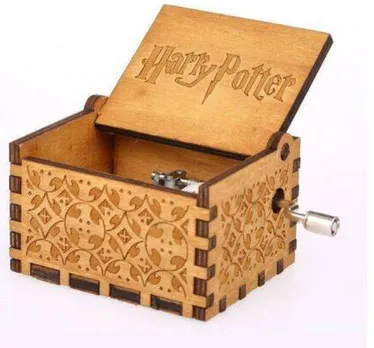 This is a perfect addition for all you wizards and muggles. This music box is a hand crank and requires no battery or electricity. We think it is a must-have in every Potters collection. Don't you think so too?
Check here.
5. Don't Let The Muggles Get You Down Wooden Notebook from Woodgeek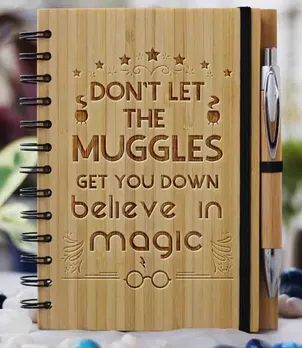 From Woodgeek you can get your notebook personalized with any of your favorite quotes. May be 'But you know, happiness can be found even in the darkest of times if one only remembers to turn on the light' or 'I've always wanted to use that spell' or any other quote that is your favorite. They also have wooden carved Hogwarts acceptance letter. Gift yourself one right away!
Check here.
6. Gryffindor Scarf from Jholmaal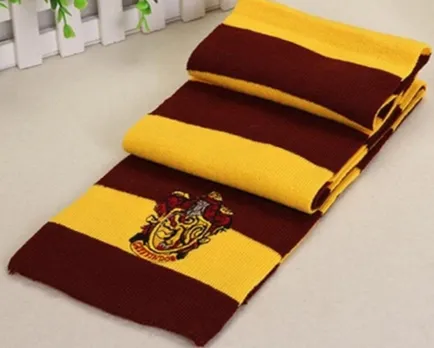 This winter scarf in stripes of red and yellow with a Gryffindor house logo is the best gift for anyone who is a true Potter lover. Just like the students of Gryffindors, if you or your Potter friend also have values such as courage, determination, and chivalry, this is beyond the best buy. Other than this, you can find Marauder's Map, Theme Music Box, Keychains, Necklaces, Slytherin Scarf, Vinyl Stickers, 3D Lamp Hologram, etc.
Check here.
7. Harry Potter Levitating Broom Stick Pen from Entertainment Store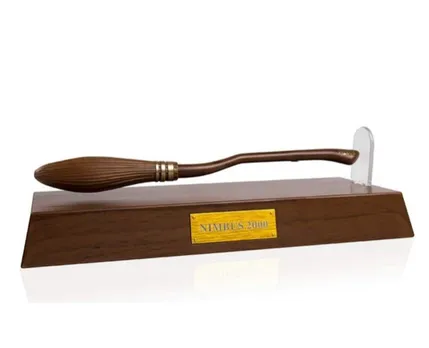 One of the finest online stores for Harry Potter products, this pen is shaped like the famous Nimbus 2000 Broomstick that actually levitates mid-air. The plinth and brass plaque add to the beauty of the pen. It is a useful addition to the desk as well as the collection of Potter Fanatics. At Entertainment Stores, you can also find Pop Figures, T-Shirts, Doormat, Badges, Fridge Magnets, Mugs, Beanie, Keychain, Notebook, Wall Clock,and literally whatnot.
Check here.
8. Hogwarts Acceptance Letter from Epic Stuff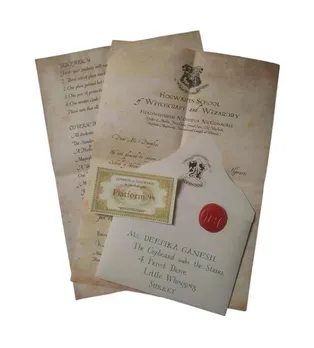 You can get this letter customized with your name and address. We think that is all that a Potter Head will ever want. Isn't it? Bring your Hogwarts home with this letter and add it to your collection. There is no gift like this one for you Potter Club members or you. Epic Stuff also has more epic things like Magnet Bookmark, Posters, Notebooks, Mugs, Balloons, Wall and Table Clock, Cushion Cover, Necklace, Doormat, and the list is endless.
Check here.
9. Harry Potter Mystery Flying Snitch from Hamleys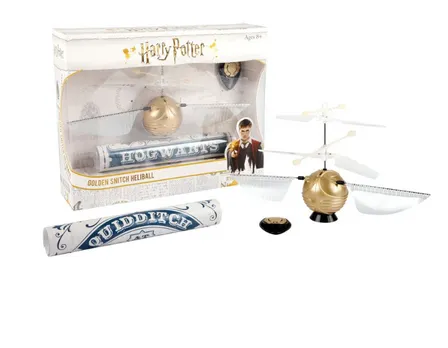 The spell-binding mystery flying snitch will amaze and astound you as it magically appears to fly. The snitch has realistic fluttering wings and it appears to respond to your hands, rising up and flying around your body as you move. Be ready for illusional magic.
Check here.
10. Official Harry Potter playing cards from Cover it Up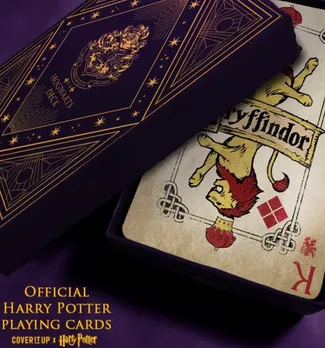 Deal cards the Hogwarts way! It is essential for every Potter Head. The cards have illustrations and references of the Harry Potter Franchise. The deck has 52 cards and 2 jokers. Perfect for poker, rummy, hearts, blackjack, or any other card game. Add some wizardry to your card loving potter head friends. Cover it Up also has custom mobile cases, poster, handbook diary from all 4 schools, limited edition Marauder's Map.
Check here.
11. Harry Potter Inspired Bookmark from Leafy Affair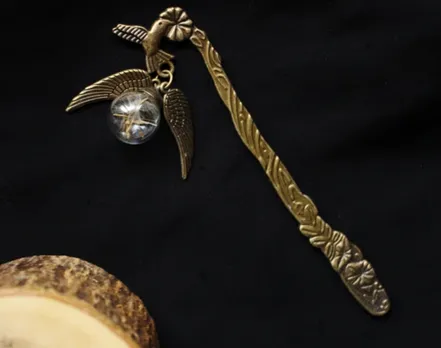 Potter in your heart? Celebrate Hogwart's favorite game with this beautiful snitch bookmark. It is infused with Dandelion seeds and is the perfect gift for your nature-loving bibliophile self or your friend.
Check here.
12. Harry Potter theme Badge from Red Wolf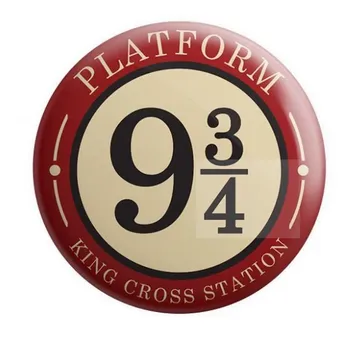 Red Wolf has a lot of Harry Potter themed badges. You can pick the one that suits you the best. Each badge is printed to perfection and further laminated with a matt finish plastic. Apart from badges, they have T-Shirts, Stickers, Headphones, Wands, Keychain, Bracelet, Earrings, Pins, Mobile Covers, etc.
Click here.
It's gonna be so difficult to possibly pick out one thing. Which are one of the first online stores you are going to raid for Harry Potter products?
For more such stories follow Local Samosa on Facebook,  Instagram,  Twitter, and Telegram.