Do you love to spend your time creating interesting brushstrokes on a canvas? Or create something unique out of a simple wooden box? We get it, you're an artsy soul, and you would rather spend time creating something you love. But if you're upset about not finding enough art supplies during the lockdown, then don't worry. We have found some homegrown art brands that will deliver the best supplies to your doorstep.
1. Creative Hands Art Materials
One of the best market places for all kinds of art supplies, you'll find everything for different art needs. Based in Kolkata, they have everything from oil, acrylics to watercolours, to specific papers and canvas. They even have their own art brand Brustro.
Order here
2. Hindustan Trading Company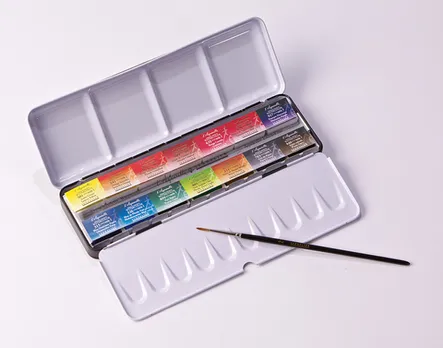 45-year old art supply and stationery store in Chennai, they have an extensive collection of art materials from local as well as international brands. They also have products under their own brands, starting with papers for various mediums, brushes, and more.
Order here
3. ARTYSHILS ART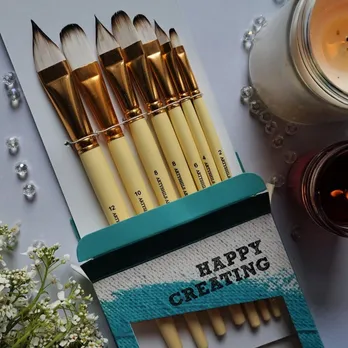 Started by artist Shilpa Lalit, she translated her love for art into an entrepreneurial venture and is now running her own brand of brushes, accessories, and canvases.
Order here
4. Art Lounge
This Mumbai based brand is one of the favourite stores for artists in the city. Here you'll find everything from spraypaints, palate knife to various types of papers and canvases.
Order here
5. Blue Pine Arts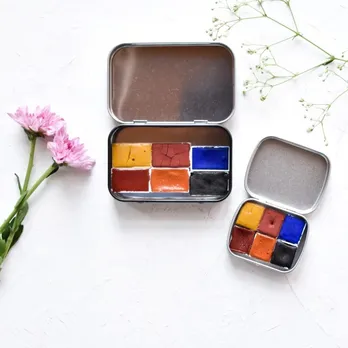 If you're a watercolour connoisseur, then you should definitely check out this brand. Made by watercolour artist Trupti Karjinni, you'll find an abundance of handmade watercolour in unique shades. You can also find accessories like brush roll as well as sketchbooks.
Order here
6. Adori Stationery & Gifts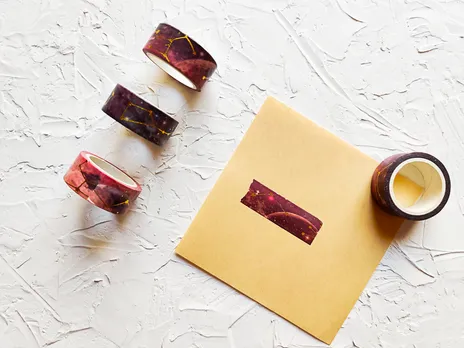 If journaling is your thing, then there is no better place to buy your materials than Adori. From wax stamps, rubber stamp to our favourite washi tapes and stickers, you'll find all your needs here.
Order here
7. Ayush Papers
If you're trying to find the right paper for your art, then look no further than Ayush Papers. They have papers for all types of medium, from watercolour to acrylic. They even have handmade sketchbooks in brown and black paper.
Order here
8. The Craft Shop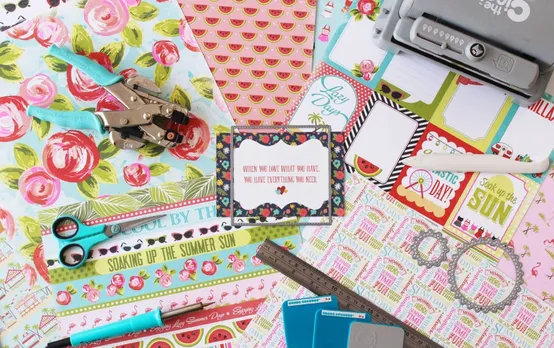 From Card Making, Scrapbooking, Decoupage, Sospeso, Quilling, Washi Tapes, Punch Craft, they claim to have supplies for any kind of art you could think of. This 9-year old brand surely has a big collection, one you can scroll through all day.
Order here
9. Skill Supplies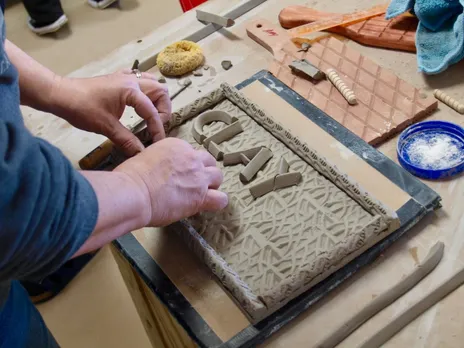 If clay is your medium of choice, then look no further. Skill Supplies has an extensive collection of clay, glaze, and sculpting tools.
Order here
10. Itsy Bitsy
One of the most popular homegrown art brands, Itsy Bitsy is known for its range of mixed media supplies. From metallic paint, decoupage to crackle past and poring medium, they have it all.
Order here
11. HNDMD
Your one-stop-shop for all things art, you can find everything from calligraphy set, die cuts to alcohol inks and even chalk paints.
Order here
For more such stories follow Local Samosa on Facebook,  Instagram,  Twitter, and Telegram.