2020 has been no less than a whirlwind so far. But for the first time, let's not blame the year. No monsoon in Mumbai is complete without a red alert. There is one time in the monsoon season when it rains not only like not cats and dogs but tigers and leopards. It is that time of the season right now. Rains have lashed out causing waterlogging in different parts of the city. Though the downpour is not in your control, there is always one thing that you can do, be prepared for any situation thrown at you. Here is a little safety guide that might help you as Mumbai goes on Red Alert.
Keep your mobile phones, laptops, and power banks charged in case of any emergency.
Keep track of rain-related news by watching television, following social media updates from official handles of the authorities, or listening to the radio.
Do not panic reading WhatsApp forwards. Verify news from official sources.
Avoid stepping out in rainwater, if its unavoidable wear proper rain footwear.
Stay away from broken electric poles or exposed power lines. Even at home avoid using electronics when in contact with a wet surface.
Keep non-emergency equipment unplugged.
Stay away from gutters and debris.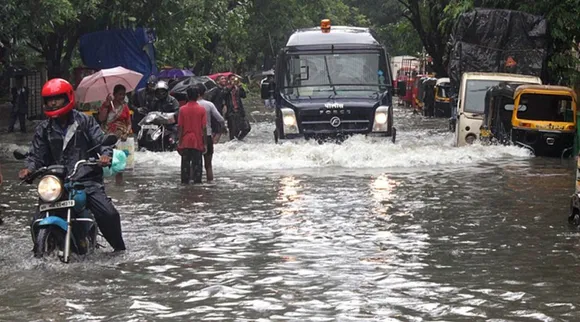 Keep an extra supply of medicines, first aid kit, water and food.
Keep torches and extra batteries handy.
While on the go, keep your cash and mobile in waterproof packets.
In the first place, avoid going out at all. If very necessary, drive slow, avoid potholes, and step out in day time.
Keep headlights on at all times and ensure the distance between vehicles.
Avoid eating food that has come in contact with rainwater.
If you live in low lying areas, keep important documents sealed.
Stay Safe and Stay Indoors!
For more such stories follow Local Samosa on Facebook, Instagram, Twitter, and Telegram.