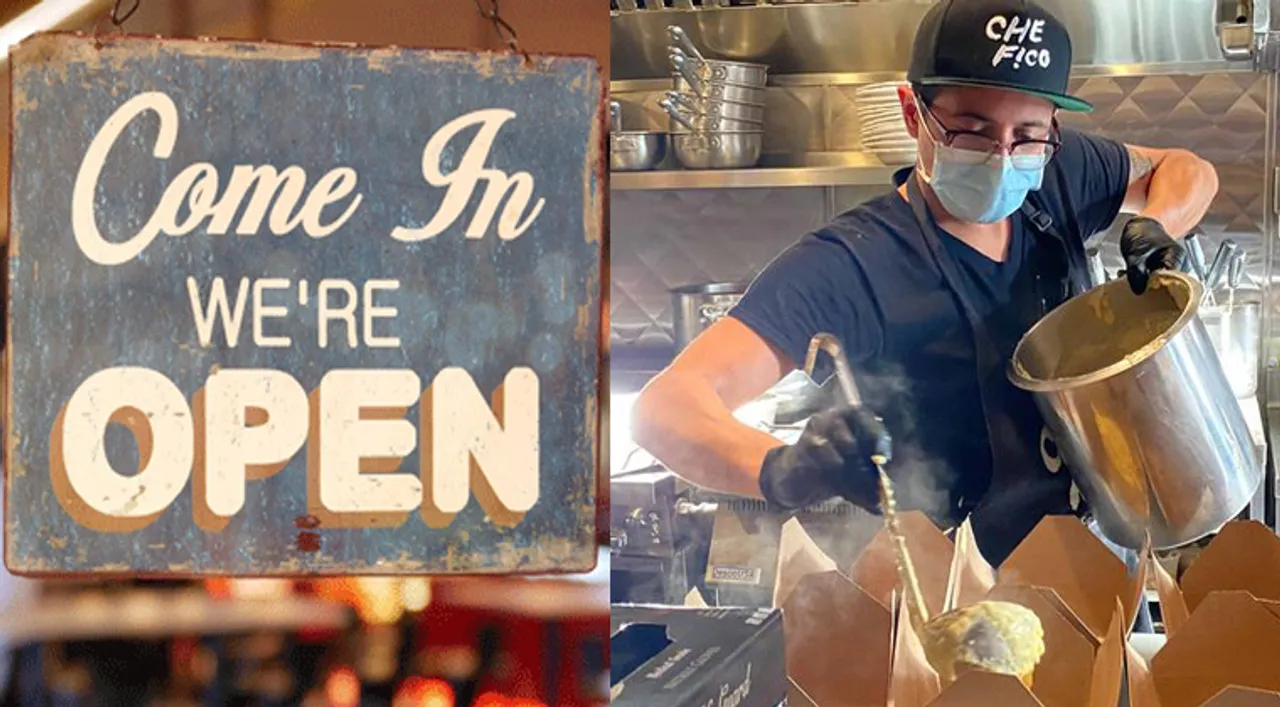 Amidst the coronavirus lockdown and mandatory social distancing, the hospitality industry was shut for almost 3 months. COVID-19 lockdown has been a major setback on the Indian Restaurant Industry and is now struggling to survive and is facing an existential crisis.  With unpaid rents, fewer footfalls, lack of financial security, and uncertain headway, a few restaurants had to shut shop, and reopening of restaurants don't seem to take a boom soon.
We were in conversation with the spokespersons of a few restaurants to understand their challenges, and learning from this pandemic.
Impact of Coronavirus on the Restaurant Industry
According to Mr. Siddhant Kamath, Director at Naturals Ice Cream, COVID-19 has impacted a lot to sales of Natural Ice creams, as 50% of the yearly revenue comes from the Summer Season (3 Months) that was spent in lockdown.
Pramod Kumar, Head of Marketing and Operations, Loft said, "The ongoing corona pandemic has had a major impact on the hospitality and tourism industry, in the past 3 months and will continue to do so in the coming months. From the month of March all restaurants, cafes and bars have been shut and it has left many players with irreparable financial damage. In the coming months as the lockdown gets further relaxation, the industry will witness the real damage of it, wherein, many will go out of business and many more will restart with bigger debts on their books. We have sensed a lot of apprehension amongst customers, post the first phase-out of the lockdown, there is a major hesitation and resistance to venturing out."
After the relaxations in government guidelines, a lot of restaurants have tried to diversify and opted for takeaways and delivery options to adhere to the social distancing norms as well!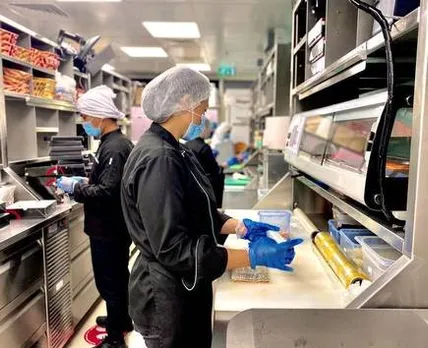 "As per the government guidelines, we have taken the necessary precautions and are gradually resuming our operations, beginning with takeaways & delivery.  Currently, we're streamlining our supplies, logistics & digital capacities so that we can optimize our costs. The re-opening has paved way for a fresh set of challenges, which we look forward to overcoming with each passing day", says Monaz Irani, Founder & Chef at Plate & Pint
Major challenges anticipated after Unlock
Many restaurants and eateries have opened up, especially in the cities where coronavirus cases are low, but still, the restaurants are facing a lack of customer footfalls, and reopening of restaurants is not helping the businesses to sustain themselves. The fear of eating out, or ordering food at home still prevails
"Setting off the fear, and this fear is not just limited to the disease, it extends beyond that to financial instability, family well-being, and relapse/another breakout. In markets such as Bangalore, Jaipur, Ahmedabad, Hyderabad, and Pune, where authorities have permitted the resumption of business, all restaurants and café are finding it impossible to get customers to the stores. Food delivery has shown minor growth but it is nowhere close to being sufficient to cover any operational costs. Businesses need to stay observant of the changes in the behaviour and plan further accordingly", states Pramod Kumar, Head of Marketing and Operations, Loft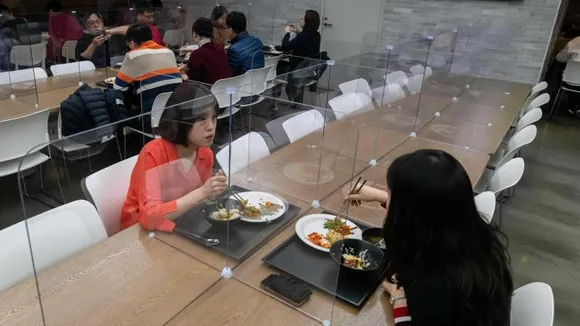 Hygiene, Sanitization and Social distancing
Restaurants with fewer tables, masked staff and customers, sanitizers on the table, QR code menus and E-menu, cashless, and zero-touch transactions will be the new normal of restaurant eating. With the reopening of restaurants, businesses need to opt for various means and methods to ensure customer safety.
As told by Mr. Siddhant Kamath, "Natural Icecreams has put up social distancing floor stickers to make sure the guests have a safe & convenient way of getting take-aways. The outlets resumed after Disinfection and thorough cleaning of the stores. Employees joined back with a fitness certificate. All the store outlets adhere to frequent sanitization of all tools and equipments. The store layout is revised to maintain social distancing with the availability of sanitizers at multiple points. Modifications in receiving and storage SOPs at outlets to ensure the utmost food safety with Tamper-proof packaging of their products is also taken care of."
For delivery and takeaway orders specifically, a number of changes in the last few weeks. We try to fulfill most orders without the delivery rider having to enter the restaurant. For those entering the restaurant, food orders can be picked up from specified sections of the counter, which eliminates the need for interaction between employees and the delivery rider. All orders are 'double – packed', where each item is wrapped in individual packets followed by an outer bag to ensure contactless transit of the order. For added peace of mind, we are also enclosing safety cards with each order, documenting the name and temperature of the delivery rider, says Mandeep Singh Sethi, Vice President – Operations, Taco Bell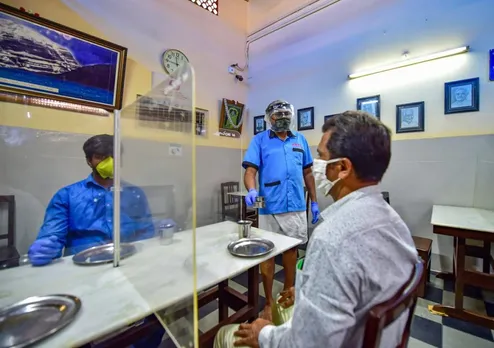 The Way Ahead: Communication and marketing plan for the next 3-4 months
As adapting to dining out and ordering food at home might take some time to become normal again, but the eateries are making every effort to retain their customers. Restaurateurs are figuring different ways out to communicate to their customers to trust them and feel safe to venture in opting for their outlet again. 
Monaz from Plate and Pint states, "Currently, the plan remains to emphasize on the measures taken by Plate & Pint to ensure customer safety. We've been making changes to our menu to suit our customers' current mood which involves easy to eat, heartwarming comfort food using fresh ingredients. Since we've always been a dine-in restaurant, we have improvised our takeaway menu so that food still tastes as good after travelling the distance."
The outbreak of Coronavirus has impacted many lives and several industries as well. Even after the reopening of restaurants, Currently, there is uncertainty and instability in most of the businesses, but restaurateurs are revising their ways to ensure patron's safety and to sustain themselves in the market.
We see, soon, people might start opting for food delivery, and the number of takeaways shall increase. At this point, customers want easy food yet at homemade, so delivering DIY food packages is also a new trend to foresee. Communications to customers to make them entrust restaurateurs is the need of the hour and might take them to venture out again.
For more such stories follow Local Samosa on Facebook, Instagram, Twitter, and Telegram.