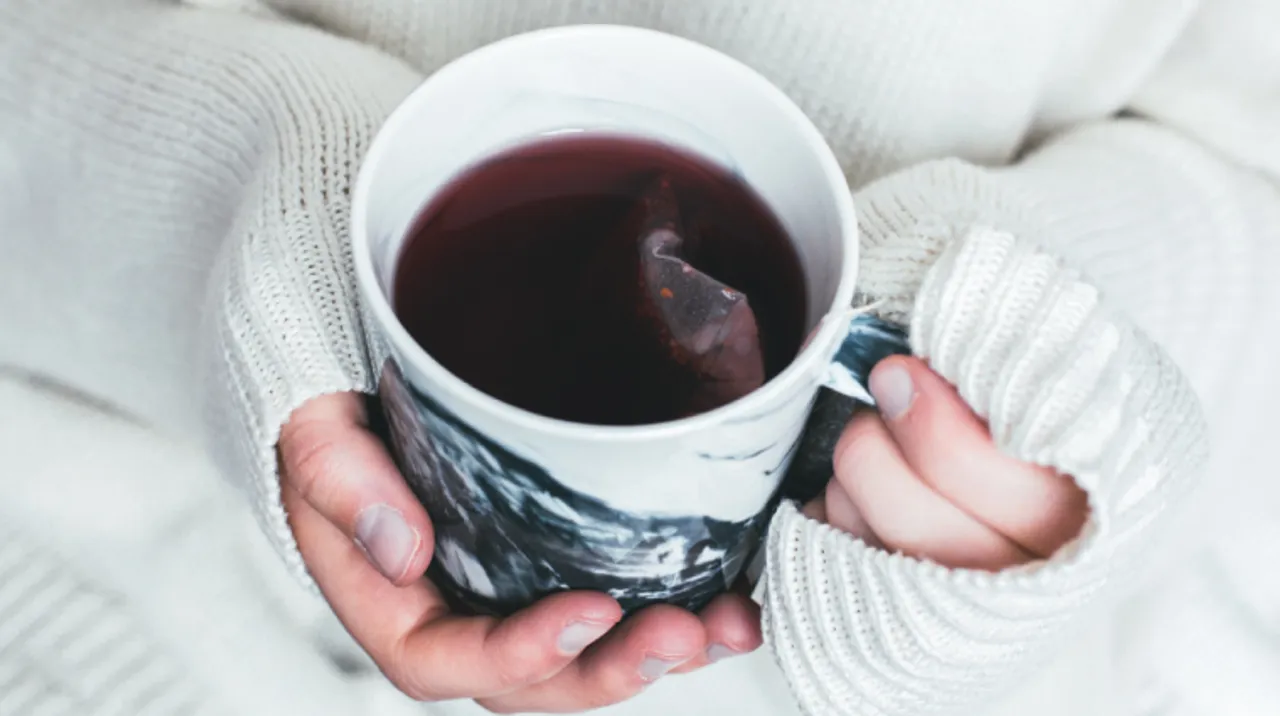 Whether it's the first sip after you wake up, a warm dose of coziness on a lazy afternoon, or a soothing cuppa right before hitting the bed, Tea is an essential part of our day to day routine. And every time we take a sip, it fills us with comfort. Be it a good 'ol masala chai, delicate Earl Grey, or more exotic butterfly pea and hibiscus tea. There's something for everyone's taste. Check out these versatile Indian tea brands, selling the most luxurious tea we could as for.  
1. Tea Trunk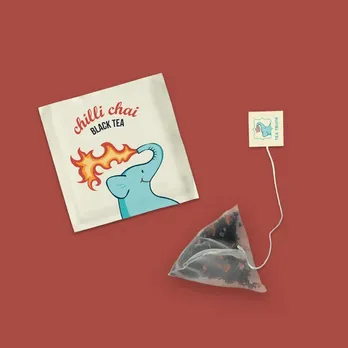 With their cute elephant mascot, Tea Trunk has established a brand identity that resonates with top quality. Founded by Mumbai girl Sommelier Snigdha Manchanda who has been collecting exotic teas from her childhood, Tea Trunk sources all it's teas from farms across India and makes sure you get the best every time. Do try out their chilli chai back tea and Berry Blush green tea.

Shop here
Contact: 9136040027
2. Organic India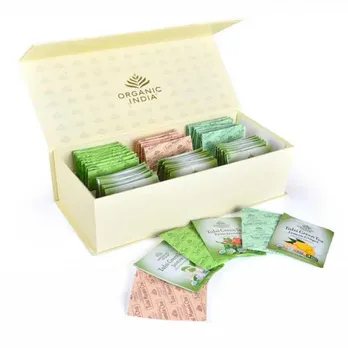 A brand under FabIndia, Organic India is known for it's Tulsi tea. This Delhi based company is one of the popular Indian tea brands and has over 15 varieties of tea, all derived from Tulsi. Be it Tulsi Rose tea, Tulsi Jasmine tea, or Tulsi Earl grey, they bring a perfect mix of Indian herbs with our favourite flavours.

Shop here
Contact: 9519 000 106
3. Only Leaf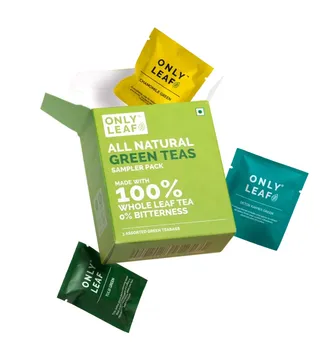 Fan of whole leaf tea? Then this is the right place for you. Their teas are categorized into Classic, Herbal, and Floral, making it easier for you to choose your favourite. Try out unique flavours like Amla Green Tea, Dandelion Green Tea, Moringa Green Tea, among others. This Kolkata based brand is winning hearts, one sip at a time.

Shop here
Contact: help@onlyleaf.com 
4. No 3 Clive Road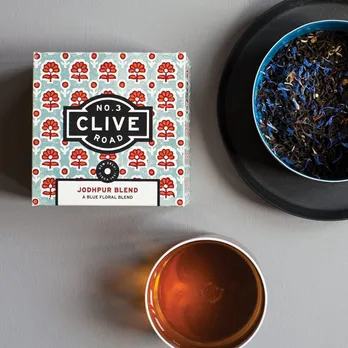 Named after a Delhi address where her father used to live, Radhika Chopra dwelled deep into her past and brought out a treasure chest of stories and experiences that built this brand. Catering towards a luxury hand blended tea, they use whole tea leaves to craft a unique experience. From classics like Assam and Darjiling tea to unique blends like Aurangzeb Blend, Jodhpur Blend to Kashmiri Khawa, they have a whole lot for you to select from.

Shop here
Contact: 7703839229
5. Goodwyn Tea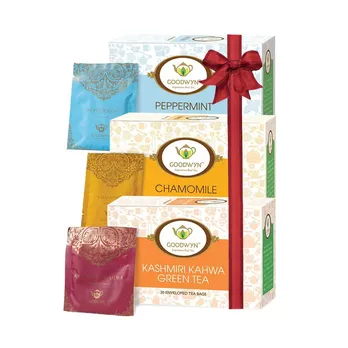 If you're looking to get your tea directly from the estate, then check out Goodwyn Tea. With 6000-acre tea estates in Assam, they are one of the largest tea producers in India. With over 50 blends to choose from, we're sure you'll find something suitable. 
6. Sancha Tea
The brainchild of master tea taster Sanjay Kapur, Sancha Tea, has boutiques in Mumbai, Delhi, Bangalore, Chennai, Jaipur, Agra & Gurgaon. They have a wide range of collection, starting from Chai Tea, Black Tea, White tea as well as teas from around the world.

Shop here
Contact: 23260373 
7. The Hillcart Tales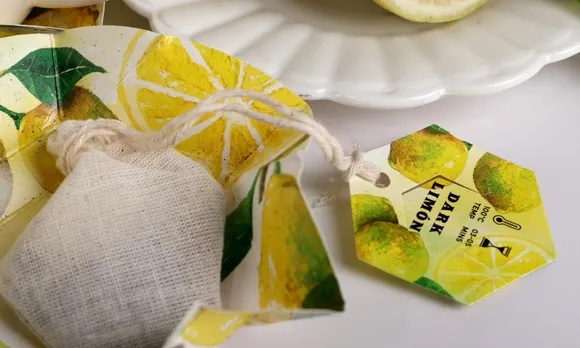 A sublet of one of the oldest tea brand in Kolkata,A.Tosh & Sons., The Hilcart Tales was established in 2017. Aiming to provide a gourmet range of teas, they buy the finest quality leaves from auctions and private buying from select gardens. And then these are blended with rich flavours to give you a luxurious experience. 

Shop here
Contact: feedback@thehillcarttales.com
8. Jugmug Thela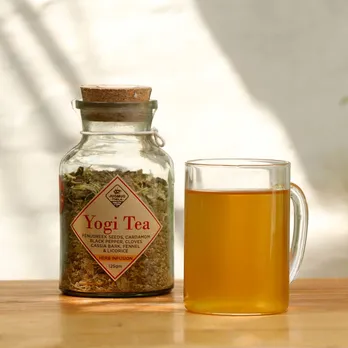 We are all fans of fancy teas, but what better than fancy teas packed in fancy bottles? This 7-year-old Delhi based company is on a mission to provide a good cup of tea for your body and soul. Clear up your body with the Detox tea, or just chill while sipping Double Mint tea.

Shop here
Contact: 9871470507
9. Dharmsala Tea Company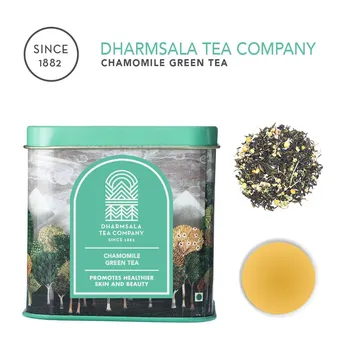 What better than getting your tea directly from the tea gardens of Dharmashala? Run by 6th generation tea planters, you can trust them to give you the best of their produce. Their tea ranges from an ayurvedic, caffeine-free, floral blend, to monsoon tea, and even anti-stress teas. You'll definitely find one suitable for you. This is by far one of the oldest Indian tea brands. 

Shop here
10. Amaara Herbs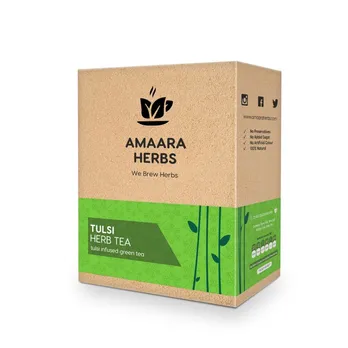 This Delhi based company believes that tea is more than just a drink, and is a part of our daily lives. With their range of products like Black tea, Fruit blends, Oolong Tea, among others, they are trying to provide a warm and healthy experience.

Shop here
Contact: 7042016154
11. Tea Box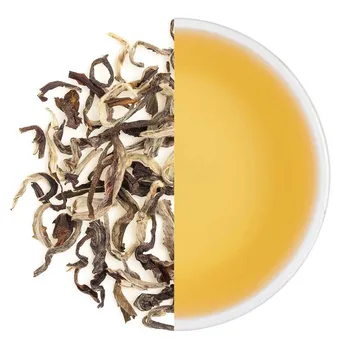 Sourcing their teas straight from the gardens of Darjeeling, Assam, and Nilgiri, Tea Box aims to provide the freshest teas for you to savour. Their loose leaf tea range from flavours like Kesar Rose chai, Assam Exotic summer Oolong tea to Mango Strawberry black tea, and Kewra Delight oolong.

Shop here
Contact: help@teabox.com 
12. Blue Tea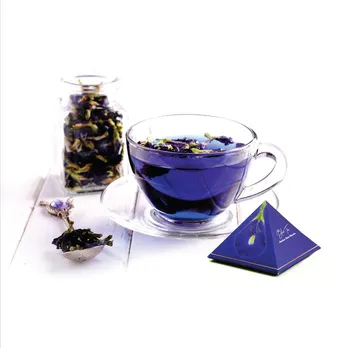 If black, white, and green tea didn't pique your interest, then try something colourful. Blue Tea is providing a healthy range of tea with a pop of colour. No, it is not artificial. Check out their Blue Indian tea chai masala or purple tea spiced lemon.

Shop here
Contact: 8017111369
For more such stories follow Local Samosa on Facebook,  Instagram,   Twitter, and Telegram.