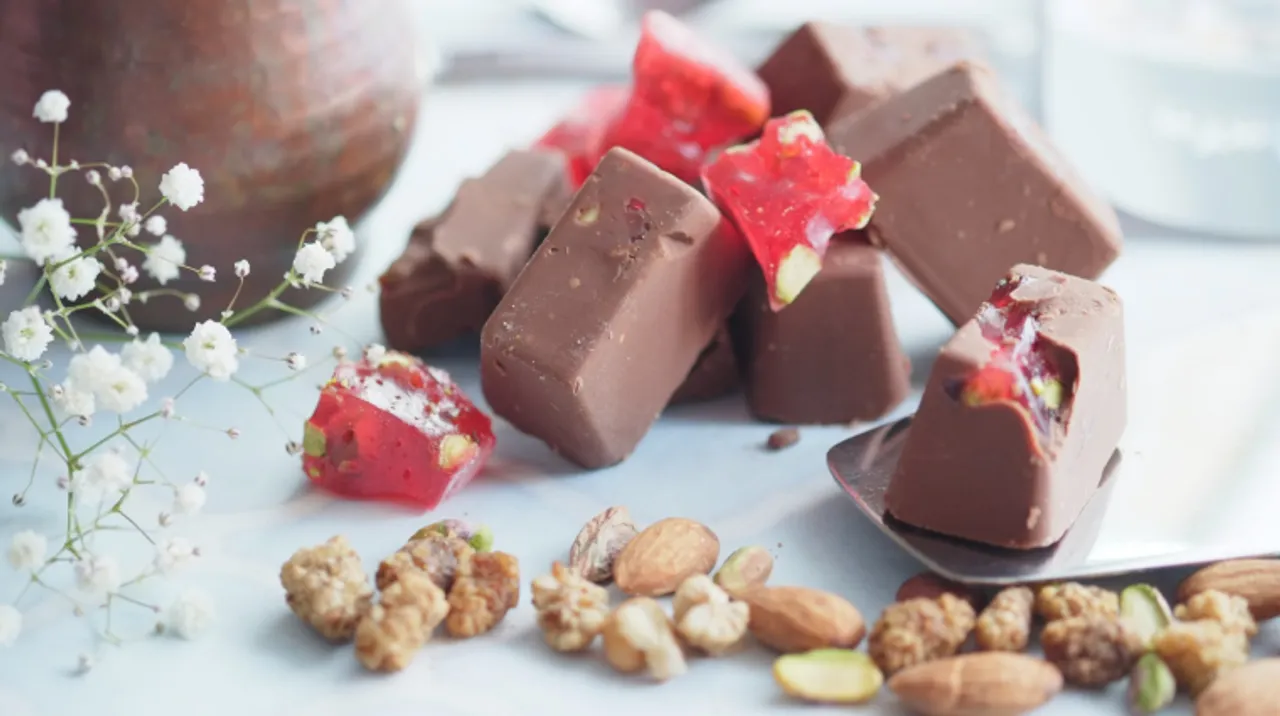 From birthday treats during childhood to a mood booster as an adult, chocolate has had multiple roles in our lives. And whether it's a Diary Milk worth Rs 5 or a pack of Bournville, they bring us the same amount of joy. But this chocolate day, let look beyond our usual pick. Here are some homegrown Chocolate brands you should check out.
1. Pascati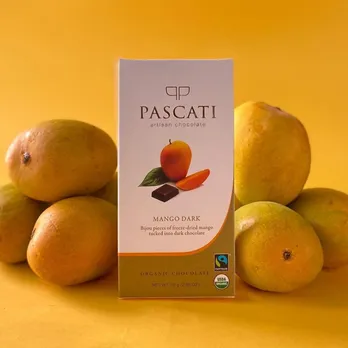 Sourcing the cacao beans straight from Idukki, Kerala, Pascatimakes sure they assess the quality at each stage of the chocolate-making process. From sourcing, roasting to grinding, and finally tempering, each step is monitored carefully at their plant in Palghar to make sure you get the best bite with every Pascati chocolate.

Shop here
2. Mason & Co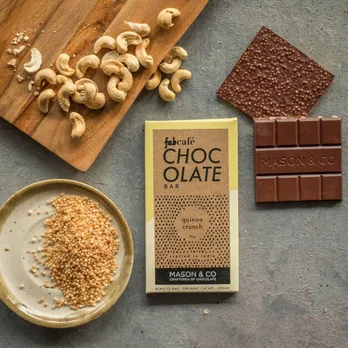 What started as a small home experiment to explore different beans and flavours, Mason & Co soon became a popular name in the chocolate industry. Focusing on a single-origin bean, they focus on each step of the process, even sorting the beans making sure you get the best quality each time. This Auroville based company is one of the most popular homegrown Chocolate brands.

Shop here
3. Ether Atelier Chocolat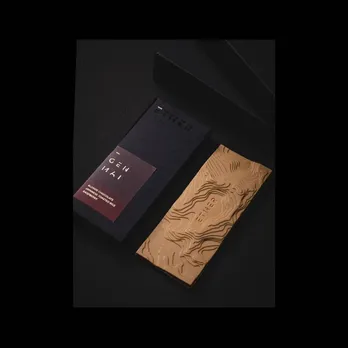 The brainchild of Chef Prateek Bakhtiani, Ether was the result of his experimental approach. The Atelier in Mumbai is a space for creativity and innovation. Chefs here are given free rein to experience the origins, terroir, and compositions of chocolate and study them in the service of inspiration.These chocolates are overtly famous and one of the most delicious homegrown chocolate brand.

Shop here
4. Kocoatrait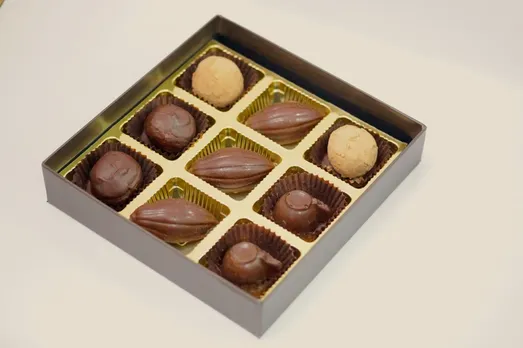 Looking for chocolate produced sustainably? Well, your search ends here. Chennai based Kocoatrait claims to be the World's 1st Zero Waste, Planet Friendly (Plastic & Paper free) Bean to Bar chocolate. Their chocolates are wrapped in Cocoa husk paper, which is 100% compostable. And to add a touch of sweetness to your chocolate they use non-refined organic Khandsari (muscovado) sugar.

Shop here
5. Fantasie Fine Chocolate
This 70-year-old brand is run by third-generation chocolatier Zeba Kohli. And being in the business for so long, they have a huge range of chocolates. From creamy milk, dark or white chocolate, exotic nuts or centred pralines & truffles. They have stores all over Mumbai, so check out once you get the chance.

Shop here
6. Harsh chocolates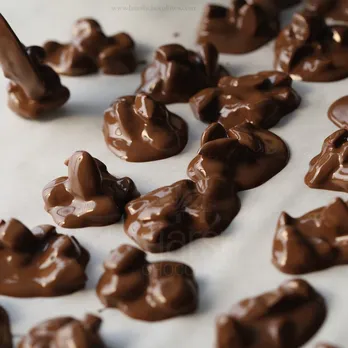 A family-run business, Harsh chocolates, is all about putting in time and effort into something wholesome. Their chocolate ranges from Biscuit Chocolates, almond rocks, Hot Chocolate Stir-ins, and chocolate brownie. Already drooling?

Shop here
7. Entisi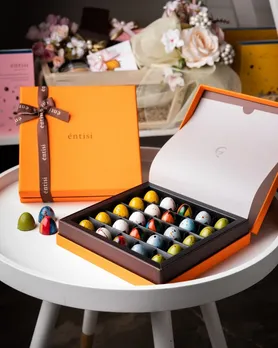 Thanks to chocolatier Nikki Thakker, Mumbai is home to one of the popular artisanal homegrown chocolate brand. Bringing cacao beans from across the globe, Entisi sources it's beans from Java, Madagascar, Brazil to Ghana, the Dominican Republic, and Peru. From colourful bonbons good enough for an art gallery to single-origin chocolate bars, Entisi's collection will impress any chocolate lover.

Shop here
8. All Things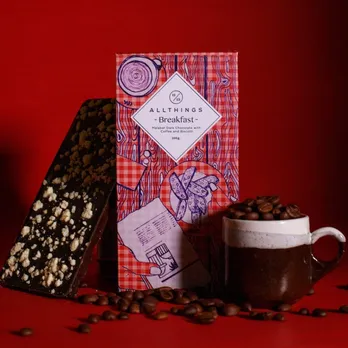 Celebrating the simple joys of life, All Things chocolates celebrates the art in everyday things. This Jaipur based brand brings unique chocolates with local ingredients. Try out their chocolate bar All Things Breakfast - with dark coffee flavour and biscotti, Or got for All Things Childhood- bringing back flavours of milk chocolate, banana and toffee.

Shop here
9. Naviluna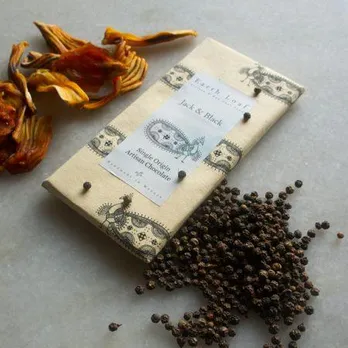 Inspired by the magical and majestic city of Mysore, Naviluna is a handcrafted chocolate brand. Established in 2012, Naviluna is one of the first chocolate makers to use organically certified Indian cacao beans exclusively And was the first bean-to-bar chocolate house in India. From single-origin chocolate bars to favour combinations like Spiced Fig and Walnut Chocolate Bar, Candied Gondhoraj Chocolate Bar, and Jackfruit & Black Pepper Chocolate Bar, there's something for everyone.

Shop here
10. Darkins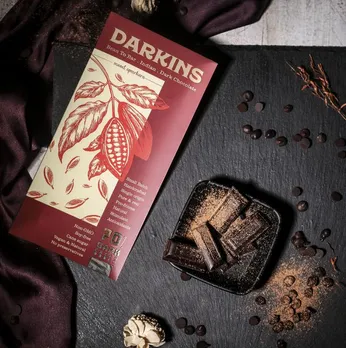 If you love dark chocolate, Darkins is the brand to checkout. This bean to bar chocolate brand is sourcing it's cacao directly from the farmers in Andhra Pradesh. Not just the best quality bean, this homegrown Chocolate brands are also aiming for sustainable practices. And you won't find any preservatives, emulsifiers, or additives in your chocolate.

Shop here
For more such stories follow Local Samosa on Facebook,  Instagram,  Twitter, and Telegram.