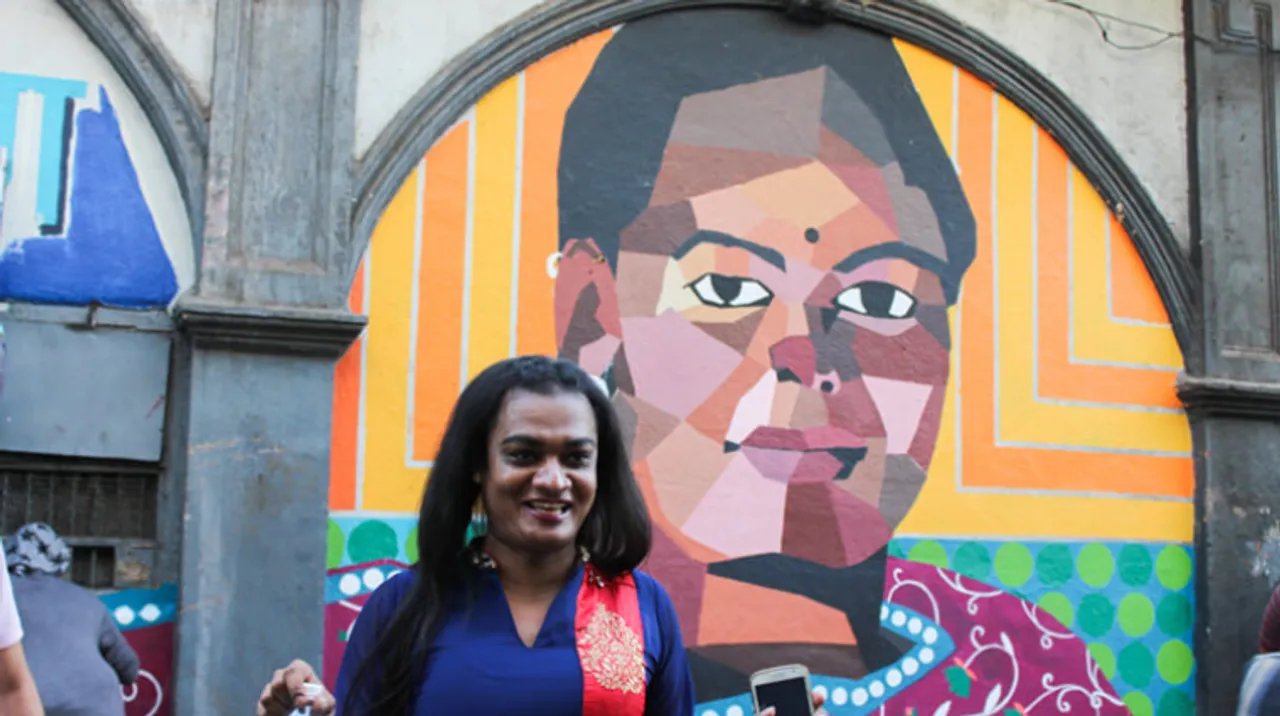 Our cities are filled with tall buildings and hundreds of vehicles, and there's no better way to add some colours than painting the walls. And for a city like Pune, it not only brightens up the neighbourhood but also adds a certain charm you won't find anywhere else. Check out these Pune based street artists who are beautifying the city one wall at a time.
1. Sneha Chakraborty
After painting a wall in Mumbai slums, Sneha realized the impact her art made, and that's what got the ball rolling for this Pune based street artist. Over the last few years, Sneha has been busy painting the walls with women-centric murals along with other social messages. She has a whopping 30 murals in Pune. You can have a look at the bulk of her work at Viman Nagar.
Check out her work here
2. Nilesh Kharade
Painting since the age of 8, Nilesh's artworks went beyond just canvas. And his fine arts diploma only helped him get a stronger grasp on his work. The artist is known for incorporating hand-drawn personal sentiments, emotions, and feelings in his street works. Be it mythological figures, politicians, or a painting to convey a social message, Nilesh is master of his art.
Check out his work here.
3. Raj and Harsh Kadam
This brother duo is a popular street art veteran and also running an art studio called Inkbrushnme. Bringing the city's historic and cultural tales to the street, their mural at Yerwada jail is worth applauding. With an abstract style of illustration, their style adds a touch of drama to the artwork. 

Check out their work here
4. Kartikey Sharma
As a young individual, Karthikey stepped in Pune to pursue engineering, but his determination steered him towards JJ School of Arts, and the rest is history. Starting his art journey since 2010, Kartikey has till now completed 200 murals across multiple cities. One of his biggest goals is to paint 100 murals for Pune under the project "clean and paint Pune".

Check out his works here
5. Kieth Pinto
Paint everything and paint everywhere, that's the motto of this artist. The artist started his journey around 2013-14 and has engulfed the crystallography, geometry, and symmetrical style of artworks. And next time you're at Mahalaxmi station in Mumbai, check out his flying horse mural. An animal lover, you will notice a lot of animals and nature in his artworks.

Check out his works here
6. A Fresh Coat
And the final shutter! You can see just how excited uncle was on seeing the final result! Thank you to Shibani...

Posted by A Fresh Coat on Sunday, 28 June 2020
Unlike other street artists, this group focuses on canvases that are usually ignored. And if you see shutters of shop and old wooden doors painted in colourful illustrations in Peth, chances are the beautiful art are created by this community. Started by Alefiya Kachwalla and Annushka Hardikar, A Fresh Coat is a collaborative street art project, which aims at giving the neighbourhood a makeover, and are one of the renowned Pune based street artists.
Check out their work here
7. Aravani Art Project
This collaborative project by women and trans-women was started to help raise voice and awareness about the friendship between two communities. This group creates social mediations into local communities and neighbourhoods creating a space for discussion. Painting walls with messages is an important part of their expression to combat the violence, harassment, social negligence, and pressure towards the transgenders on the streets. Pune based group is not confined to the city but also works across Mumbai, Delhi, Bangalore, Goa, Chennai, Hyderabad, Kochi, and other cities.
Check out their work here

Do you know any more Pune Based street artists? Let us know in the comments.
For more such stories follow Local Samosa on Facebook, Instagram, Twitter, and Telegram.