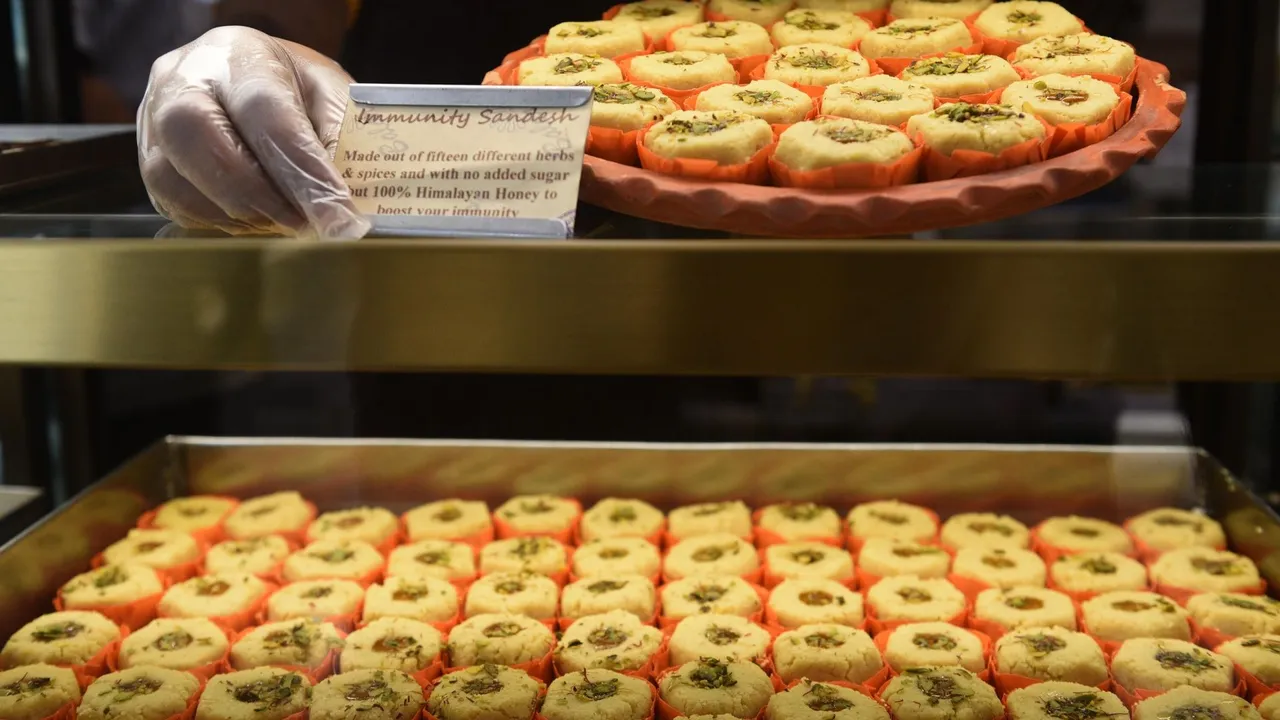 We hope you are aware of almost every Bengalis love with sweets, especially the 'Sandesh.' The obsession with sweets in the state of Bengal is inexplicable. Can you believe, during the nationwide lockdown, when everything was shut, the sweet shops in Bengal were open during the afternoon? And now, West Bengal has come with Aarogya Sandesh to build immunity.
This 'Aarogya Sandesh' is a preparation of the West Bengal Government. Though they have clearly mentioned, the Aarogy Sandesh does not kill the virus but is intended to boost the immunity. The ingredients for this special sweet include cotton cheese made up of cow milk, pure honey from Sunderbans, and Tulsi extracts. An official from the Animal Resources Development Department said, no artificial flavors will be added to the sweet, and it will be available at the department's stores in Kolkata and neighboring states in the coming two months.
According to the Sunderbans Affairs Minister Manturam Pakhira, the honey will be extracted from beehives in places such as Pirkhali, Jharkhali, and other parts of the Sunderbans.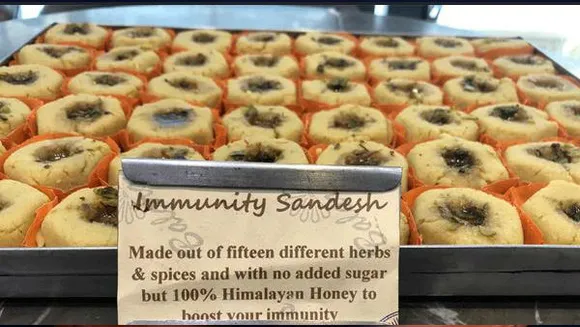 And this is not the first time Bengal has come up with an immunity-boosting sweet dish. Earlier this month, a very famous sweet shop in Bengal named Balaram Mullick made some 'Immunity Sandesh' with ingredients like Tulsi, Turmeric, Yashtimadhu, Saffron, Cardamom and Himalayan Honey.
The Sunderbans Honey is said to have higher than the normal antioxidant properties. Apart from this, it has antibacterial and antifungal properties, as well, highly effective against sore throats, and the honey is rich in various minerals.
Is making of Aarogya Sandesh a helping hand towards the fight of Coronavirus by the West Bengal Government?
For more such stories follow Local Samosa on Facebook, Instagram, Twitter, and Telegram.