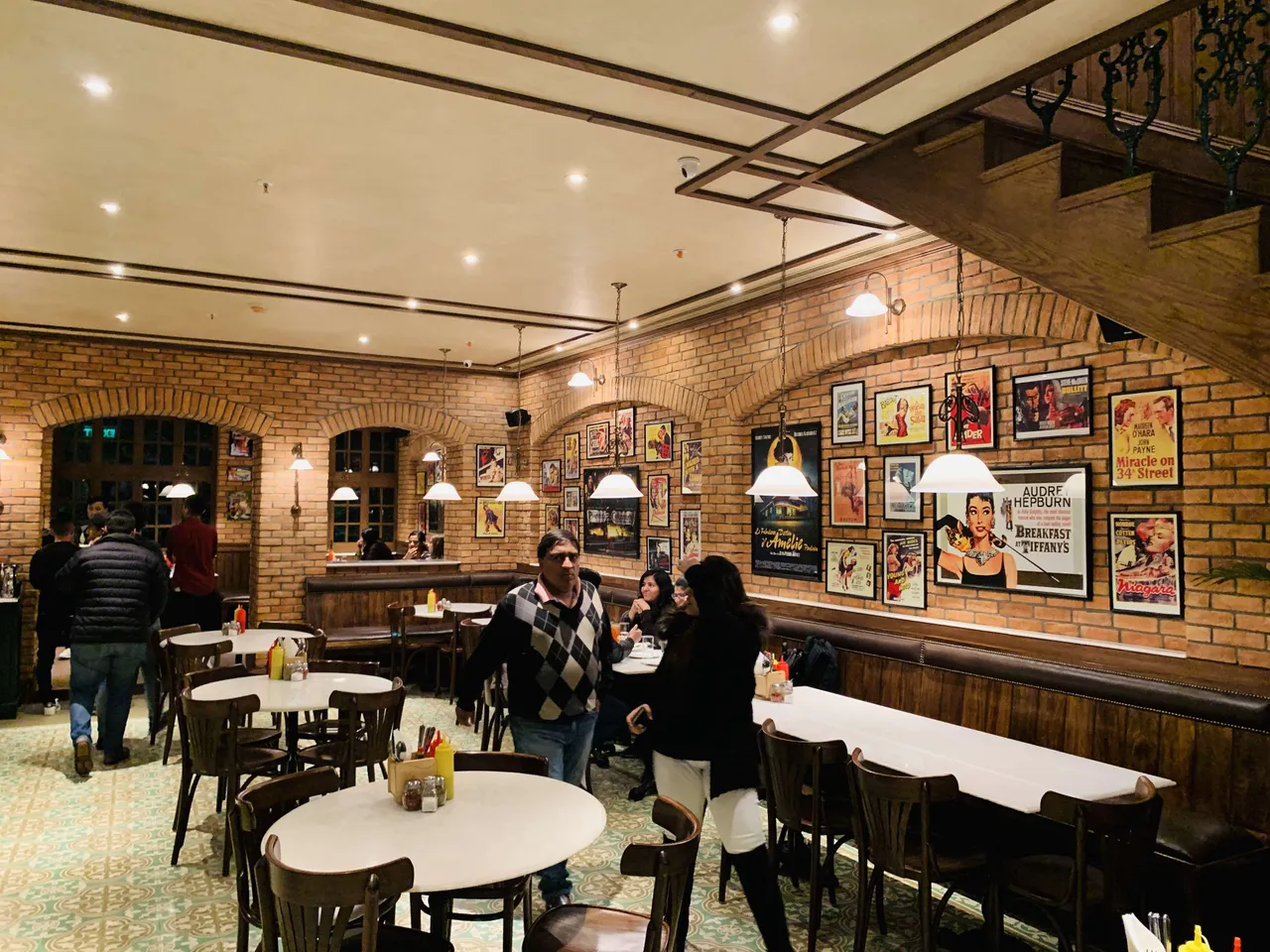 We all have had our fair share of cooking and doing the household chores. No matter how much we have loved cooking at home, a little part of our heart has terribly missed the dining in restaurants. Going through the pages of the menu, unable to decide what to call for, getting served piping hot delicious food, and ending every meal with a gooey dessert is what we want to experience again. Finally, the wait to experience this is over as restaurants in Delhi NCR are now open for Dine-In. Are you ready to head out?
1. Cafe Uncover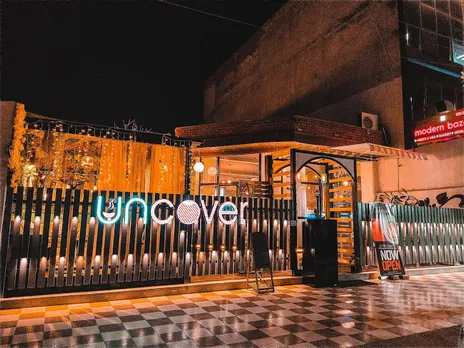 Cafe Uncover in Dwarka is back with its wide range of cuisines. From Chinese to Lebanese, to North Indian and seafood, you can gorge on your favourite cuisines now. When you visit, do not miss out on trying the dumplings. Apart from the dumplings, they have various twists to our basic food, like the Samosa Tart. So go, and indulge in a scrumptious meal.
Where: Cafe Uncover
2. Sandoz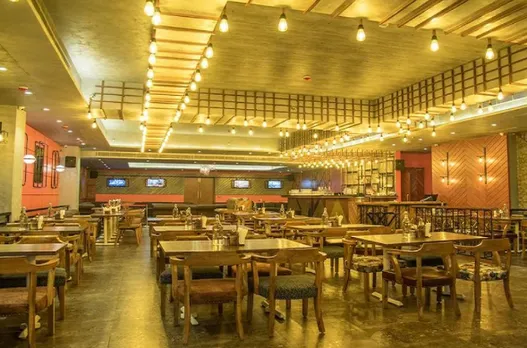 Sandoz is the talk of the town for its lip-smacking North Indian food. Needless to say, North Indian is loved by every Delhite. One can go and try all the cuisines, but the comfort that lies in North Indian dishes is beyond words. On your visit to Sandoz, try their Butter Chicken, Chicken Grill, Chicken Tikka, Butter Paneer, and Dal Makhni. Don't waste time and get going.
Where: Multiple Locations
3. Yeti- The Himalayan Kitchen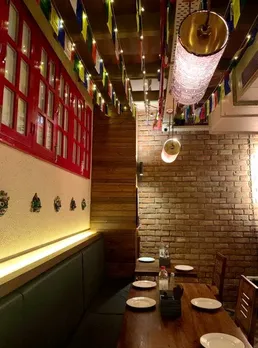 Are you missing the mountains? Yeti can't bring you the mountains in Delhi but can serve you the authentic food. It is surely a paradise for Momo lovers. When at Yeti, try their Mutton Momos, Jhol Momos, Thalis, and, of course, the Thukpa.
Where: Multiple Outlets
4. The Big Chill
Restaurants in Delhi NCR are open for Dine-In, and The Big Chill is one of them. No place has a vibe as Big Chill and the food, oh my god one can go on and on talking about their offerings. One outing to Big Chill is sure to make up for the three months that you have been in the home. Literally, try anything on their menu, Pasta, Pizza, Grilled Chicken, Shakes, we mean anything when we say it. Also, it's like a rule to grab a dessert from the cakery, and if you love Banoffee Pie, Big Chill will be your new favorite.
Where: Multiple Outlets
5. Cafe Delhi Heights
They have something for every kind of person, a range that offers, Asian, Continental, North Indian, and even Vegan. You will not regret your decision of going to Cafe Delhi Heights. The must-try includes Pizza, Burger, and Butter Chicken. Pick your friends or family and get set going.
Where: Multiple Outlets
6. Yum Yum Cha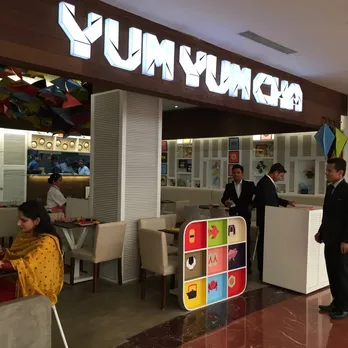 Sushi lovers, are you jumping with joy? Yum Yum Cha is a paradise for all Asian food lovers. Indulge in eating their Sushi, Bowls, and Dimsums. If you are up for exploring, do try their Mochi Ice cream, Chilli Crab, Crystal Duck, Black Spider. Still hungry? Try the basic Sushis, Tom Yum Soup, and Kung Pao Chicken.
Where: Multiple Outlets
7. Ministry of Beer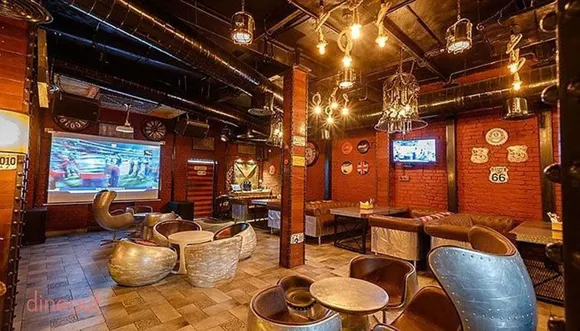 Along with food, were you missing beer too? If yes, then the Ministry of Beer awaits your presence. Order some ice chilled beer with Paneer Tikka, Pasta, or Pizzas, all of them are equally good. Not just these, you can pick from their huge range of menu too. 
Where: Multiple Outlets
8. Fab Cafe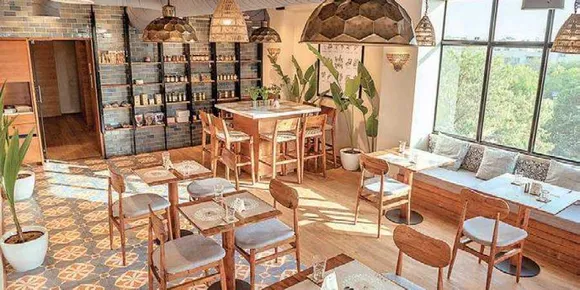 Fab Cafe has some amazing options for the health freaks and otherwise. Visit before it's too late and put a full stop to your cravings. Literally, order anything, but here are a few recommendations, Momos, Parathas, Shakarakandi Chaat, Pizza on Mix Grain Crust, and Quinoa Rice. All the fitness enthusiasts run straight to Fab Cafe.
Where: Multiple Outlets
9. Carnatic Cafe
Carnatic Cafe is the haven for people with a South Indian soul. It is a very famous breakfast and lunch spot in Delhi. If you are craving for some paper-thin dosas and authentic South Indian food, head straight to Carnatic Cafe and order yourself a Filter Coffee, Rava Idli, and Mashed Potato. If you are up for trying some twists in Dosas, try Bombats, Mandakki, and Benne Khali.
Where: Multiple Outlets
10. Jamie's Pizzeria By Jamie Oliver
As the name suggests, they are a pizza outlet. You will fall in love at first sight with their thin-crust pizzas. You can blindly order any Pizza, and it will be thin, loaded with cheese, and crafted with a perfect blend of sauces. If Pizza is not something that is enough for you, do try their Garlic Bread, Pasta, and Mutton Meatballs accompanied by Ginger Beer. To end the meal well, indulge in their Tiramisu and Brownie Chocolate. 
Where: Multiple Outlets
11. Nandos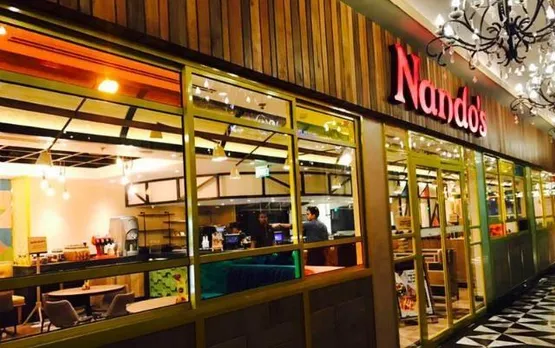 Nandos is love for the people of Delhi. Order anything, and it just gets better from the previous one. When at Nandos, order some Peri Peri Chicken with a variety of spicy sauces, Fried Cheese, and Burgers. If you love wine, Sangria is sure to leave you in awe. Head out and have an amazing dining experience. 
Where: Multiple Outlets
12. Leo's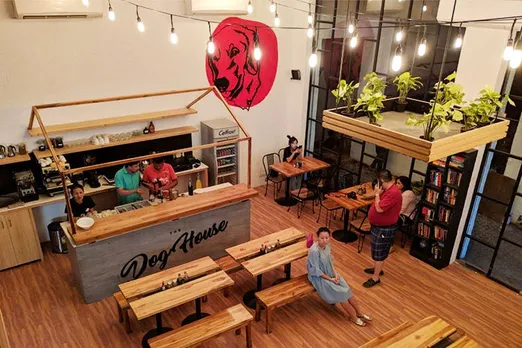 This heaven of food is now open for dine-in. You can't second guess at your thought for going to Leo's, we are especially, addressing this to the Pizza lovers. Their fresh thin-crust Pizzas made in wood fire oven are sure to leave you asking for more and more. Do you love Pepperoni Pizza? Guess what, they have it on their menu. In desserts, do try their Chocolate Pudding and Pie.
Where: Leo's
All the above-mentioned restaurants in Delhi NCR are now open for Dine-In. Which one are you visiting first?
For more such stories follow Local Samosa on Facebook, Instagram, Twitter, and Telegram.