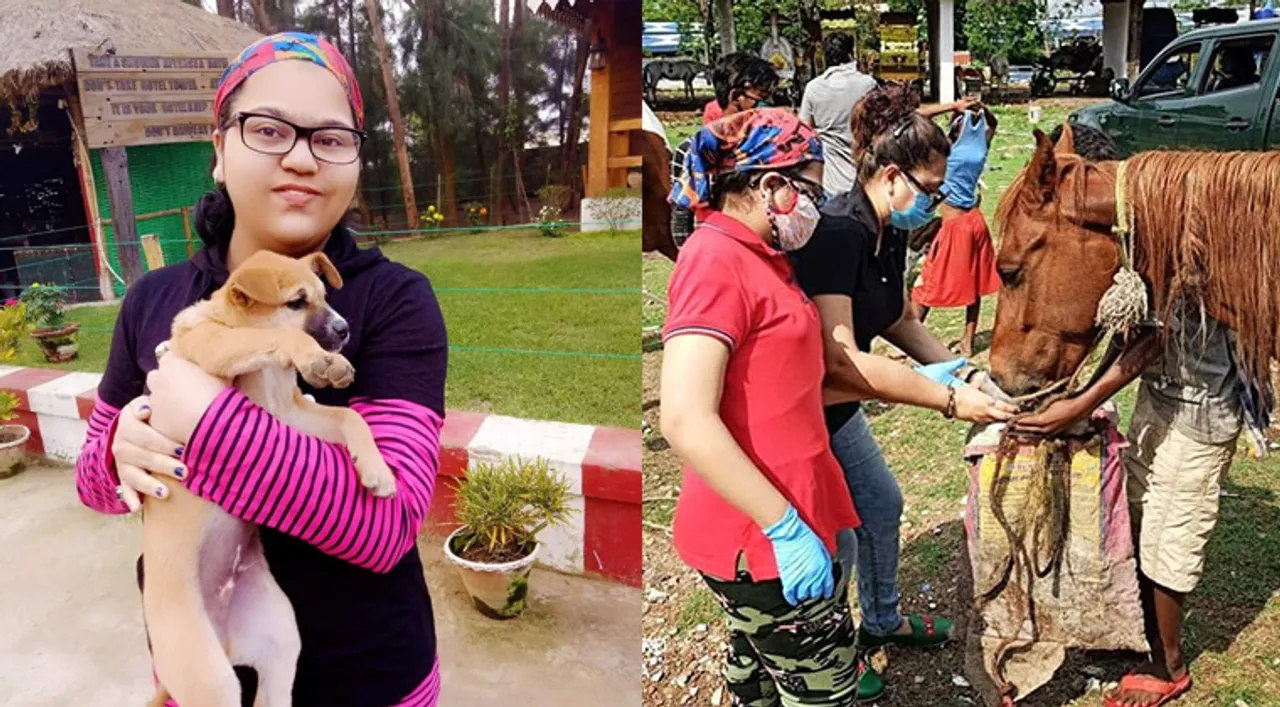 Aakshita Sinha Roy is a 15-year-old girl hailing from the city of Kolkata. She believed in helping the ones in need since her childhood. And during this pandemic, she took her ability to help one mile forward. She has donated her entire savings to feed the feral horses in Kolkata and donated food packets to a few families in need. Not just this, the young girl has been accoladed with Limca Book of Records.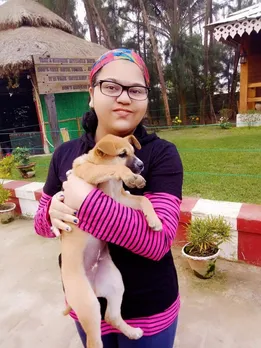 1. How and when did you start donating?
I started donating when I was 7 years old. I celebrated birthdays by cutting cakes, distributing foods, clothes, bed linens, etc. at Mother Teresa Orphanage for Children (Sishu Bhaban, Kolkata). This has been a trend for over 8 years now. I have adopted 14 animals across many Zoo's in India (Kolkata, Hyderabad, Bangalore, Nagpur, Darjeeling, Jaipur, Ahmedabad, Bhubaneshwar, etc.) and globally from South Africa Zoo and London Zoo. The animals that I have adopted include Lion, Zebra, Leopard, Peacocks, Elephant, Bear, etc. I along with my family (Dad and Mom), visited the flood-affected area and donated clothes, dry food packets, baby food/milk, and handed over some amount to the local administration in West Bengal (Ghatal Area). It was a real joy when I personally handed many families and children especially their food. Likewise, I feed birds for almost the last 6 years now. On many occasions, we as a family have spent Christmas with them. I really love to be among all these children and my Dad and Mom always support me and they always encourage me to keep doing further. We have sponsored the education of a girl child in the village of Bihar and donated in the Pulwama Fund (CRPF Family), Flood Relief Funds.
2. What have you done during the COVID-19 pandemic?
During the lockdown, I have donated my entire savings amount of Rs.10000/- along with financial help from my dad to feed approximately 100 feral horses in Kolkata. Apart from that, I also provided food packets to 80 families. I love animals and children the most. I also have my 'brother' 'KoKo' a Shitzu breed pet in my home and he is my best friend. Also, my family had donated online to PM's Fund (PM Care), United Nations - WHO Fund, CM 's Fund, during this COVID-19.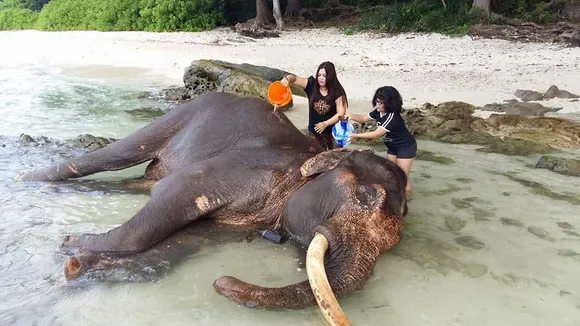 3. What motivates you to give back to society?
I am not an extrovert. So, I thought the best way to be closer to people and animals (both) is to help them as much possible with silence at the backdrop. I saw my Dad and my Mom doing this, helping many people in many ways, which also motivated me a lot in doing so. My family is doing this kind of community service and social work for over 10 years now and I am a part of this for almost 8 years. I am very honored to get a chance to work so closely with people and animals and feel their problems.
4. Who is your inspiration?
My Dad mainly but also my Mom. I have seen both of them thinking about animals and mankind on various issues and then of possible and feasible ways of getting involved and doing something for them. I shall also try to do so and be like my parents. I want to work for animals mainly and also for human beings. It is doing something for them, that really makes me 'Happy' and my parents support me fully.
5. Aakshita Sinha Roy, are you associated with local organizations who lend you support?
No, I am not associated with any local organizations. Whatever my family and I have done to date, all of it is initiated by my dad with his contacts.
This is the story of Aakshita Sinha Roy, a teenage kid, who is an inspiration to many. We need more people like her and her family who assist people and animals in distress and support them.
If you know any more such stories, write to us at abhishansa@localsamosa.com
For more such stories follow Local Samosa on Facebook,  Instagram,  Twitter, and Telegram.