Alex Mathew, aka Maya The Drag Queen, is an Indian feminist Drag Queen, TEDx Speaker, Emcee & Host, actor, and an LGBTQ influencer. Alex has been working towards mainstreaming Drag as an art form since the year 2014. Shifting from Kochi to Bangalore, he got wings to his dreams and became a part of the vibrant theatre scene of Bangalore.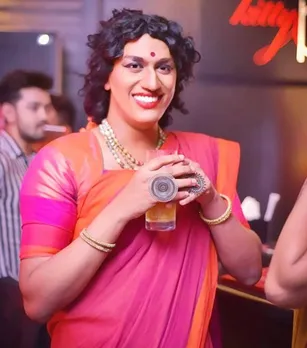 1. You have been voicing your opinion for the LGBTQ community for quite some time now. What made you raise your voice for the first time?
Because I am a queer cis man who performs as an Indian drag queen. Isn't that enough for me to raise my voice for the community. The main reason was there were many atrocities against the community. Someone had to voice saying that is wrong. I had to share my story to make people from the community understand that they aren't alone. That's what I felt at one point in my life.
2. Taking into account the year you started performing as the drag queen, how much change do you see in terms of acceptance by the society?
I started to perform as a drag queen from Sept 2014. I didn't expect immediate changes in terms of acceptance. It's always step by step procedure to educate people about the community. Right now, I am happy that the repeal of Sec 377 happened. Finally, I am not known as a criminal for my sexual identity. But there are a lot more changes that need to happen.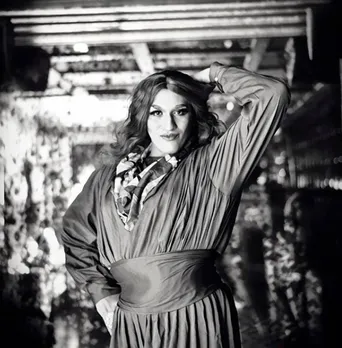 3. What inspired you to become a drag queen?
Honestly, I have been a theatre kid all my life. To be able to hear my negative criticisms about my personality, I dived into watching movies and reading stories and I came across Mrs. Doubtfire. So, if Robin Willams can do drag, I can do drag too. With that, I chose drag as a profession. Also, I wanted people to live their own lives and not listen to what other people think of them.
4. A historical law was passed in 2018, decriminalizing homosexuality. What do you expect next from the judiciary for the community?
Marriage Equality!!!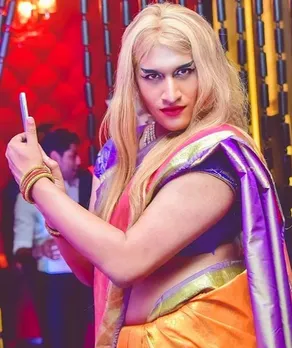 5. Pride month is one of the biggest festivals for the community, how do you plan to celebrate it while in a lockdown situation?
Well. I planned to educate people about the community and make them realize that we are human beings after all.
6. How often do you attend Pride Parades in Bengaluru? How do you feel about the local community in your city?
Whenever I get to attend. I do attend. I am extremely grateful to the Bangalore LGBTQIA community for helping me realize who I am and embrace me for being that way.
7. What would you say to a person who is not sure about their gender or sexual identity?
It's ok to be not sure about your gender or sexual identity. I battled 25 years of my life with confusion. But, I realized after that. Take your time. Read more about sexual and gender identities. Read more stories about people from the LGBTQIA community. You will know at the right time and the right place.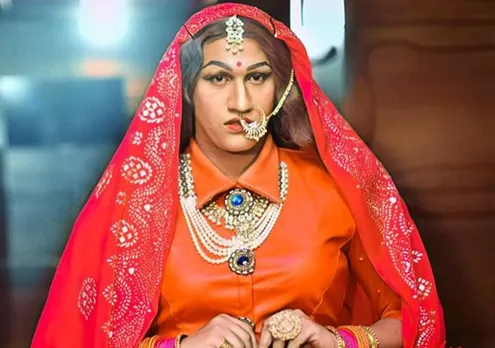 8. How do you plan to support the LGBTQ community, create awareness, and break stereotypes?
Being as authentic I am. Being truthful, Being able to say my journey. I break stereotypes daily.
9. We are seeing a lot of young drag queens coming up and speaking for the community. How do you feel about the fellow LGBTQ drag queens?
I support them only when they say the truth about the community. For the truth prevails. I enjoy them performing when they are authentic on stage and doing it for the love of drag as an art form. Not for fame, money. Yes, fame and money will follow you when you are true to your art form and as authentic you are.
10. Does Alex Mathew have any message for the Straight ally?
Just support us whenever we need your help. It's that simple. Don't use us as a trend. Just be humane towards us. Don't address anyone with homophobic and transphobic slurs. Just believe in us.
Check the Instagram profile of Alex Mathew here.
For more such stories follow Local Samosa on Facebook, Instagram, Twitter, and Telegram.