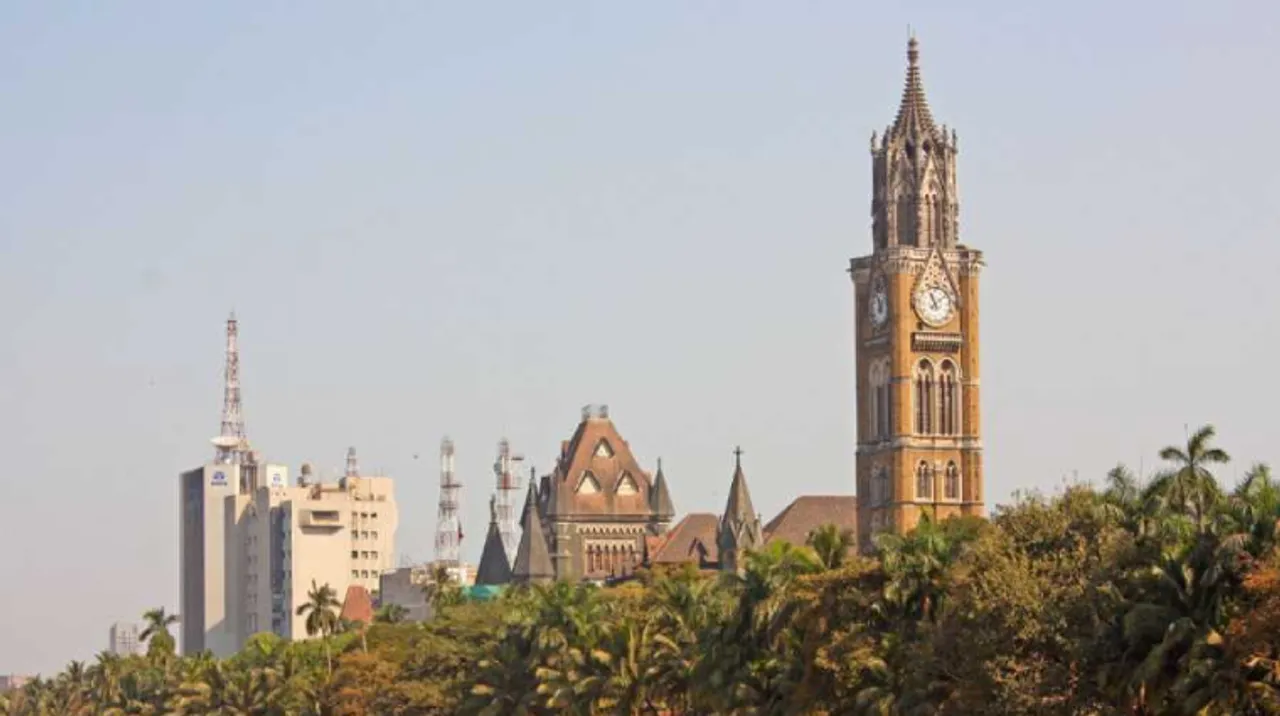 As you walk by the Oval maidan towards Wellington Fountain, you absolutely cannot miss the beautiful tower inside the Mumbai university campus. Standing tall at 280 feet, Rajabai Clock Tower is more than a century old and has been one of the eye-catching attractions of the area.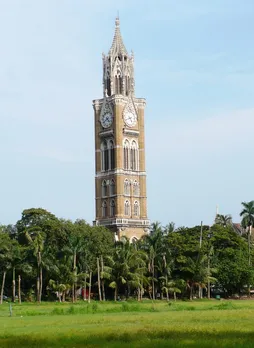 Rare facts about Rajabai Clock Tower
One look at the tower, and it will remind you of the iconic Big Ben in London. Well, the similarity is not accidental. Sir George Gilbert Scott designed the Rajabai Clock tower, and it was inspired by the London landmark. Although, the architect never visited India, only sent over the designs. 
A clock tower means that it will chime every hour. And back in the days, this clock used to play 16 different tunes during each chime. It's now down to only one. The beautiful arches bring in a Victorian Gothic feel combined with Islamic influence, which can be seen in the botanical detailing. The overall structure is usually categorized as Venetian Gothic.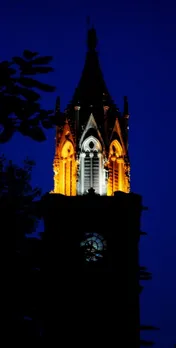 You can see human sculptures on various corners of the tower. These sculptors are created by the Indian artisans and the students of JJ School of Art, under the guidance of Sir Lockwood Kipling. There are 24 sculptures depicting common locals, their attire, and lifestyle.
The local connect
The tower has local influences as well, as the stone used to build this building was sourced from Kurla and Malad, which, back in the days, housed large stone quarries.
As every heritage structure, this one was also due restoration, which was finally taken on in 2013. The restoration took two years to complete, but all the hard work was worth it. As in 2018, the tower was recognized as a heritage site by UNESCO.
Now, the tower is a happy place for university students, who can enjoy a beautiful sunset, thanks to the tall windows facing west. With books at hand, a gorgeous view of the city and sitting in one of the oldest and most beautiful structures in the city. What more can you need? We surely envy the Mumbai University students now.
For more such stories follow Local Samosa on Facebook,   Instagram,  Twitter, and Telegram.