Ditching the tried and tested music video style where you see the singer act out his song, this upcoming artist went for a lyric video with a cute caricature. Putting his foot into the music industry Anuv Jain is introducing us to a new type of Punjabi music, bringing much softer and deeper music to his audience. With thoughtful lyrics and mellow music, Anuv Jain will win over your heart one song at a time.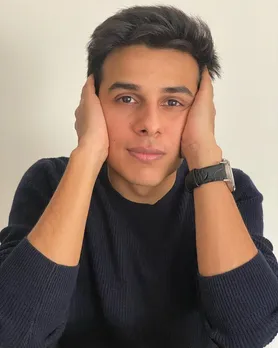 Hailing from Ludhiana, Anuv has always been interested in singing. But it was a college band who inspired him to take his music seriously.
Early Days
"I've been singing since I was a kid but I really got serious about it in the 9th grade. There was a band that performed in school and I was very impressed by the way the guitarist played and interacted with the crowd. I came back home that day and asked my mom that I wanted to learn how to play the guitar."
His mother encouraged him and enrolled the future singer, songwriter, and guitarist to his first guitar lessons.
But learning to play the guitar was just the beginning and challenges were yet to come.
"Hailing from a small city Ludhiana, it was hard to form a team around myself. To find accessible studios and like-minded people to work with was definitely a challenge."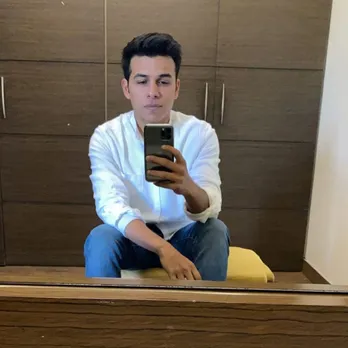 Music style and inspiration
The artist who is currently busy working on his next song has been inspired by the likes of Damien Rice, Ed Sheeran, Ben Howard, A.R. Rehman. A fan of storytelling, Anuv likes to go an extra mile while penning down the lyrics.
"I put in a lot of effort into my lyrics. I love to see how people react to it and the way they perceive them. Every line that I have written till now has been something that I or someone very close to me has experienced."
The singer who uploaded his first song seven years back on YouTube now has more than 20 million streams across all platforms.
When not busy singing, playing the guitar or writing music, Anuv can be found playing, tennis, or watching movies.
"I'm also a very big movie buff. I think I might've seen about 200 out of the top 250 IMDb movies and I'm still going."
His latest single Maula, which was released two weeks back is gaining a lot of praise on YouTube. With more than 300k views already, this could be Anuv's next big hit.
Samosa Recommends
We are already lost in his soulful voice and want to list out all his songs if we could. But instead, we are going to leave you with this little gem of a song Anuv released last year. Riha.