A hardcore gardener, plant hoarder, or a newbie plant enthusiast, there is something for everyone at these nurseries in Mumbai. From local seasonal plants to exotic variants, you'll always find something to match your requirements. And not just plants, you could also pick up ceramic pots and gorgeous garden ornaments at these nurseries.
Vriksha Nursery
Taking gardening to the next level, Vriksha Nursery is bringing the best of the world to your neighbourhood. From your regular saplings to exotic plants, they have a wide range of collections. Some of the plants that stood out include Oxalis corniculata, Hoyas, and two-tone roses. Talking about the more exotic ones, check out their new propagation of monstera, one of the hard to find plants. You could also get your hands on carnivorous plants like Venus flytrap or pitcher plants, in case you're looking for some natural pest control. One of the prettiest nurseries in Mumbai, their Instagram page is picture-perfect.
Where: Navpada, Irla, Vile Parle West
When: 9 am to 1 pm & 2 pm to 6 pm
Contact: 9820704069
Home Delivery: Available via call (min order Rs 2000 for Mumbai resident)

Ankur Nurseries
A breathtaking nursery located in the heart of the city, this nursery is as beautiful as it can get. Get a colourful Fittonias for your work desk, or an orchid tree blooming beautiful white flower, you'll get what you ask for. Apart from selling beautiful foliage, they also have an option for you to rent plants. Suitable for office spaces and even functions, they provide options for both long and short term renting.
Where: Off Eastern Excess Highway, Chembur
When: 9.30 am to 6 pm
Contact: 022 24323379
Home Delivery: Order online
Thakur Nursery
Located in a quaint little neighbourhood of Mahakali in Andheri, this nursery is a haven for all plant lovers. Spread across a huge area, every time you look around, your eyes will land on different types of plants. From local to exotic, they grow and sell various species of plants, and their collection on succulents is to die for. Apart from plants, you can also shop for all your gardening needs at this nursery, and you'll be surprised to know this nursery is running in the business for more than 40 years.
Where: Mahakali, Andheri East
When: 8.30 am to 9.30 pm
Contact: 9702132484
Plants World Nursery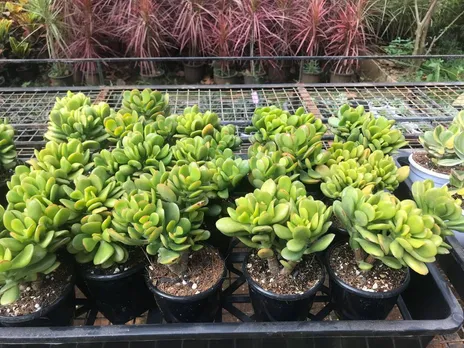 Located right next to Charni Road station, this nursery is home to plants and trees alike. And if you need a sneak peek before you pay a visit, check out their website where all the available plants are listed. With over 1000 varieties of plants sourced from the best nurseries across the country, you're sure to find something to suit you. Apart from selling plants, they provide plants on rent for occasions and also give landscaping services. 
Where: Banaji Fire Temple Compound, Opp Charni Road Station East
When: 10 am to 6 pm
Contact: 022 23876134
Home Delivery: Available via call
My Passion Green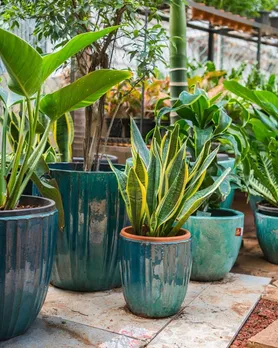 Combining their passion for pottery and love for gardening, My
Passion Green is trying to add a touch of aesthetics to your regular gardening. From the Mother-in- Law's tongue to Aglaonema Lipstick, they have a huge range of indoor foliage to brighten up your rooms. They also offer a wide range of self-watering pots that are perfect for people who often forget to water their plants.
Where: SVS Rd, Prabhadevi 
When: 10.30 am to 6 pm
Contact: 98192 22290
Home Delivery: Order Online
Ferntastica Garden Ltd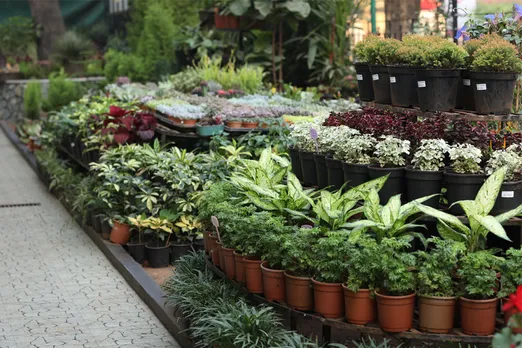 Literally a paradise on earth, this nursery is the place to check out if you are looking for a personalized planting experience. From the usual potted plants to a more elaborate fairy garden or vertical garden, this is where you can find it all. Apart from carefully curated plants, they also provide design and maintenance solutions. Sounds good, right?
Where: Central Ave Rd, Chembur
When: 9.30 am to 6.30 pm
Contact: 8452008999
Home Delivery: Available
Lila Nursery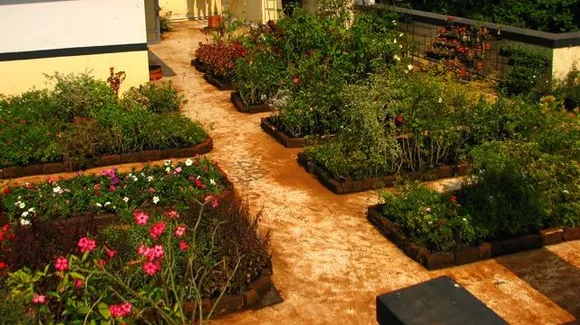 Built in loving memory of his father, Kiran Mehta started the nursery in 1970 to pass on his father's love for gardening. This nursery was established with a seed fund of Rs 101 and is now home to over 2000 varieties of trees, plants, ferns, succulents, and more.
Were: Saraswati Road, Santa Cruz West
When: 8 am to 1 pm & 2 pm to 6 pm
Contact: 022 2660 1299
Home Delivery: Not Available
Plant People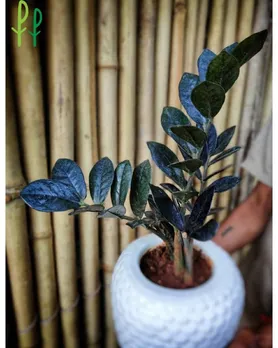 Located in the backyard of a studio in the quaint lanes of Versova, Plant People brings a variety of plants for you to choose from. Some of the most exotic plants on their catalogue includes braided Sansevieria, Living stones succulent, Giganteum Variegata, to name a few. They're soon coming up with a website where you would be able to order all these gorgeous plants online.
Were: Versova, Andheri West
When: 11 am to 6.30 pm
Contact: 87797 82090
Home Delivery: Available via Instagram DM, Whatsapp, call
Root bridges
Born out of the need for greener living spaces in the city, Root Bridges caters to everyone who wants to add a little touch of green in their lives. Run by a father-son duo, this nursery has everything from succulents, bonsai, fern, and even kitchen herbs! Not just plants, they also sell a variety of pots including ceramic, fibre reinforced plastic (FRP), and even biodegradable pots. Already drooling over their collection? Check out their online store, or visit them at their nursery. Trust us, it's one of the cutest nurseries in Mumbai.
Were: Nagesh Patilwadi, Chembur
When: 10 am to 6 pm
Contact: 84481 02103
Home Delivery: Order Online
Bhavans Plant Nursery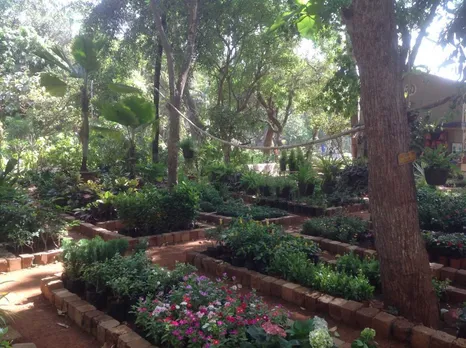 Located inside the Bhavan's College campus, this nursery is one of the most popular nurseries in Mumbai. Home to all kinds of plants from cacti and succulent plants, herb gardens to exotic plants sourced from different parts of the world, this is heaven for plant lovers who are looking to shop on a budget. We hear the staff is very helpful and can easily guide you in picking plants depending on your choice and requirements.
Were: Munshi Nagar, Andheri West
When: 9.30 am to 1 pm and 2 pm to 5 pm
Contact: 022 2623 2160
Home Delivery: Not available
GreenLands Plant Nursery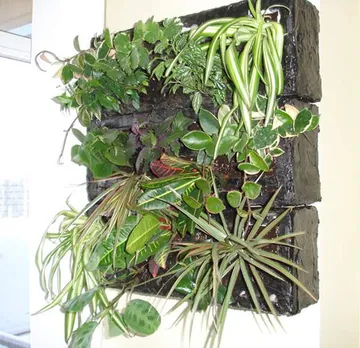 One of the oldest nurseries in Mumbai, GreenLands Plant is functioning since 1940. With the mission to slow down global warming, they want to stretch the city with plants. And, not only just house plants but also provide services like landscaping, garden development, among others. Don't have enough space at home for plants? Then check out their vertical garden, a perfect way to bring a fresh feel to your home. Apart from their nursery in Malad, you can also check out their retail outlets in various malls.
Were: Madh Marve Road, Malad (W); Inorbit Mall, Malad; Viviana Mall, Thane; Star Bazaar, Andheri; Reliance SMART, Santacruz West and Borivali
When: 9 am to 6 pm (Malad Nursery)
Contact: 84549 96945
Home Delivery: Shop Online
Dilip Nursery
One of the newer nurseries in town, Dilip Nursery, might not be Insta perfect but serves the purpose. Filled with all kinds of plants, trees, pots, and more, this nursery has a rustic charm. Check out their collection of ceramic pots that come in various patterns like an elephant, mice, cats, among others. These cute planters are perfect to brighten up your window, balcony, or your work desk.
Were: Film City Road, Goregaon East
When: 7 am to 11 pm
Contact: 9594090059
Home Delivery: Available via call
Abhinidh Nursery
Operating for close to 20 years, the list of services provided by Abhinidh Nursery is long. Apart from buying plants, you can get a whole range of gardening supplies and equipments. If you're looking for something fancy for a larger space, ask them for a drip irrigation system, not only are they efficient, they look cool as hell. You can also find fruit plants, bonsai, among other plants to make your landscape pop.
Were: Yashodham, Goregaon
When: 9.30 am to 6.30 pm
Contact: 9821161973
Home Delivery: Available via call