People in Mumbai spend around half of their lives on roads, thanks to the over flooding traffic. While we are busy waiting for the signals light to turn green, it seems like someone's Dimaag Ki Batti has turned green. Gaurav Londhe, a Marathi boy, has introduced Traffic Vada Pav in Mumbai to beat your hunger in the traffic innovatively. Isn't it awesome to get your snacks delivered right at your car doorsteps or at your vehicle?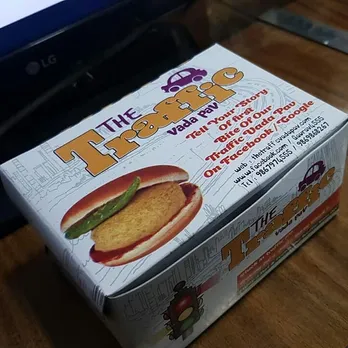 The team of Traffic Vada Pav delivers a box of happiness just at INR 20, which includes a hot-steaming delicious Vada Pav accompanied with chutney, chilies, and a bottle of water. Traffic Vada Pav in Mumbai not only solves our hunger plights but also makes sure hygiene is maintained too. The idea of bringing food and water to people stuck in traffic was what changed his life, and made the journey of commuters an easy one too.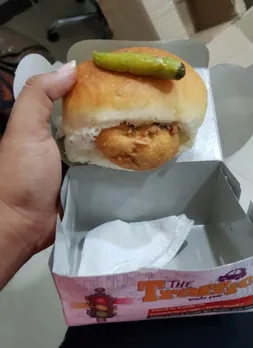 A delivery boy turned entrepreneur, Gaurav has come a long way. The journey that started with one person, today is now a team of people who sells Vada Pav at the Teen Hath Naka Signal in Thane and works in their shop too. From serving free Vada Pavs to now selling 400 Vada Pavs a day, Gaurav Londhe has come a long way. Spot the team in orange t-shirts and caps, delivering the box of happiness. So, the next time you are stuck in traffic, make sure to buy the Traffic Vada Pav box and satisfy your hunger. Do you know these people have their own website and social media handles too?
Where: Teen Hath Naka Flyover, Thane
When: 6 am to 10 pm
Contact: 098679 74555
Tag Local Samosa on your social media handles, and we'll share your posts on our stories