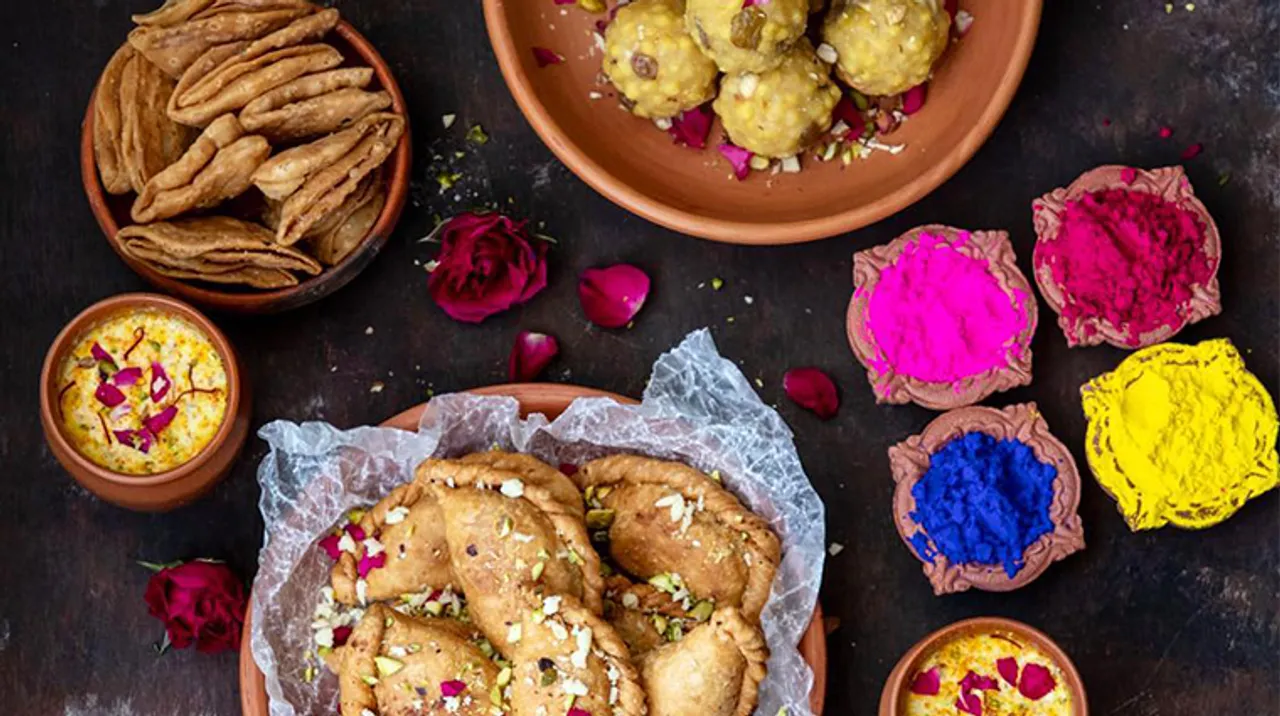 Holi is almost round the corner, and we can already hear the buzz of it. But what excites us more on every Indian festive is the mouth-watering food that comes along. From hot gujjiyas to ice-cold thandais, Holi brings along some flavorful dishes. Read ahead to find out places for some authentic Holi Dishes in Mumbai
Thandai Mousse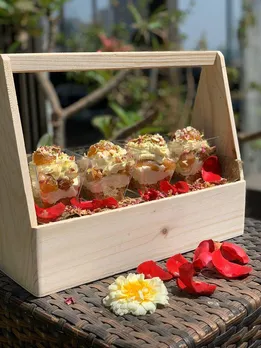 If you are someone who loves giving a modern twist to the traditional festivities, it's time to ditch the old way of celebrating festivals and try something different. One thing is for sure, Holi calls for some Thandai, and here's a new way of having it. Presenting to you all, Thandai Mousse with Gulab Jamun, topped with dried rose, pista, and almonds, this goodness comes only for INR 100 per piece. We assure you, this biscuit base mousse will leave your senses tingling to another universe.
Where: Bakeemyday
Gujiya
One can't imagine festive celebrations without good food, and Holi is no exception. Gujiya tops the list when talking about traditional food for Holi. These sweet dry-fruits filled dumplings are so delicious, and you will love munching it throughout the festival. Well, if you are worried about the extra calories you'll gain, then opt for MM Mithaiwala's sugar-free version. They have kept options for all kinds of food lovers, thoughtful right.
Where: M M Mithaiwala, Teewari Brothers, Brijwasi Sweets
Thandai
This had to be on the list, didn't it? Old is gold, and this drink can never be out-dated. Made from milk and saffron, people love drinking Thandai on Holi. Bhajanlal's thandai has the perfect taste of mint and saffron, and this ice-cold glass of Thandai will drink away your sweat, and you can also add bhang to double the fun. wink wink. There is no denying, Bhang Thandai is an inseparable part of this festival. 
Where: Bhajanlal Dairy Farm
Kanji Vada
Holi is by default incomplete without the mouth-watering Kanji Vada, the crowd-favorite dish. Kanji, that is the rai ka paani, is fermented for over a day to give it a tangy taste. This tempting street food boosts your digestion and lets you enjoy the festival to the fullest.
Pakoras
Hosting a party and confused about the food menu? Worry not, we've got you covered. Pakora is the safest and the best option. Be it paneer, gobi, potatoes, choose what you love the most, and your snack is ready. Also, who doesn't love a plate full of pakoras and thandai? No one, right.
Where: Street Food Stalls
Whole Wheat Baked Gujiyas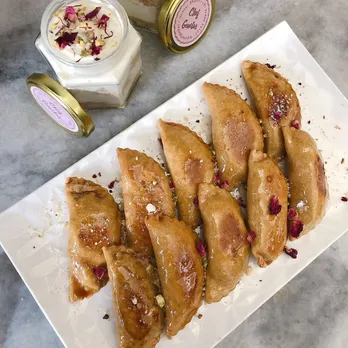 Again? Yeah, we know. We bet once you taste their whole wheat baked gujiyas, you'll love to eat more. Apart from the coconut dry fruit filling, they offer something yummier, chocolate gujiyas. Play Holi, and put some yummy in your tummy. You can also order a jar of happy Thandai Mousse at INR 600 from here.
Where: chefguntas
What are your favorite Holi dishes in Mumbai? Are there any more dishes we missed? Let us know in the comments.