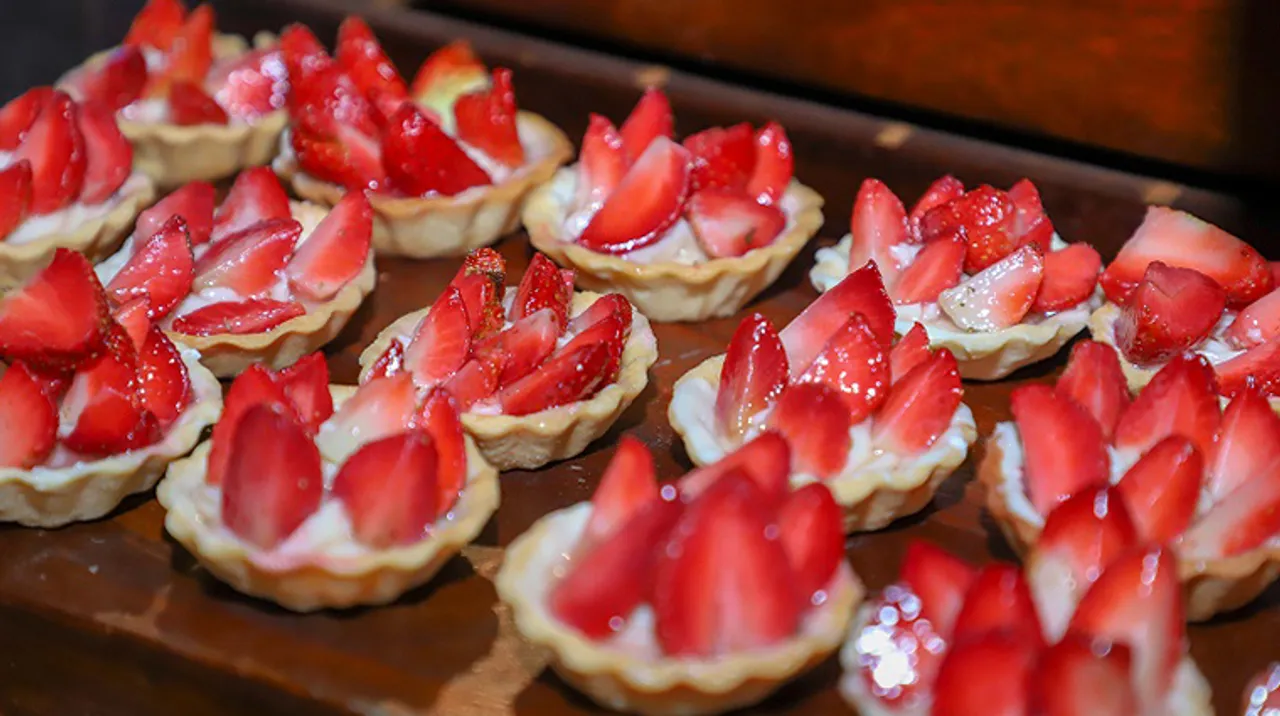 The day of love is here, and if you still haven't finalized your plan, then let us guide you. The city of Kolkata is all set to offer you the best of parties, date nights, and more fun Valentine's Day celebrations. Hog on to special Valentine's Day desserts or get drunk in love, this city is going to be painted in shades of pink, red and love this Valentine's Day.
Fabcafe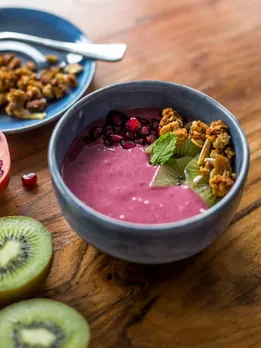 For all the fit couples out there, here's your chance to enjoy Valentine's day without worrying about those extra calories. Fab cafe is all set with a healthy yet tasty spread for the special day. Share a Fabcafe Chocolate Cake - made with almond flour and coconut sugar, with your date, or dig into Very Berry Smoothie Bowl, made with mixed berries, granola, and fresh fruits. A perfect way to celebrate guilt-free Valentine's Day. 
Where: Loudon St, Mullick Bazar, Elgin
When: Till February 20
Yauatcha
Drawing inspiration from Chinese ingredients and combining it with the flair of European dessert, Yautcha's Valentine's Day dessert is a celebration of the best of both worlds. Enjoy heart-shaped desserts like the Raspberry Delice made with raspberry dark chocolate mouse. There's also Strawberry Macaron filled with smooth strawberry buttercream and sweet strawberry compote, and Raspberry Macaron with tangy mandarin compote filling.
Where: Beck Bagan, Ballygunge
When: Till 29 February
Monkey Bar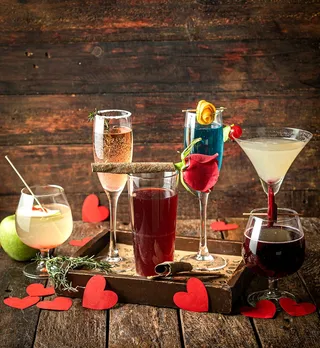 If you're in the mood for some booze, then head to Monkey Bar, and get Drunk in Love, quite literally. Stretching the celebration till the entire weekend, the gastropub is mixing some signature wine-laced cocktails. Sip on Spicy Conversations - a Shiraz red wine-based cocktail mixed with a blend of spices, this drink definitely lives up to its name. You could also try the refreshing Forbidden Fruit a rum-based cocktail with fruit flavours. With an array of cocktails to try, there is also endless music and live performances by Paloma and Adil to make your evening extra special. This one of a kind Valentine's Day celebrations is a must-attend.
Where: 6 Camac Street, Elgin
When: 14 to 16 February, 9 pm onwards
The Westin Kolkata Rajarhat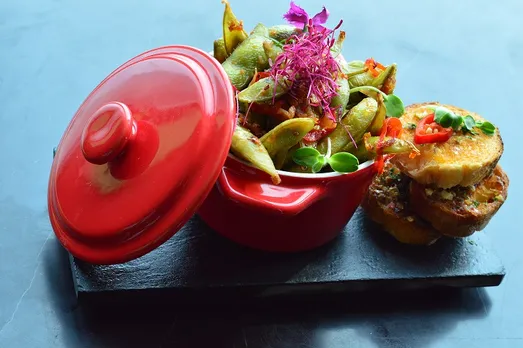 If you're looking for a crazy evening with your one-and-only, then head to The Deck Bar & Grill by the poolside. Apart from unlimited food and beverage, if you are looking for something interesting to experience, how about getting a tattoo together, or getting your face painted in love?  On the other side of the hotel, you can enjoy partying at the rooftop under the starlit sky at 31/32. The roof-top party is a week-long celebration, and you and your beau will be greeted with a glass of sparkling rose on your arrival.
Where: CBD/2, Newtown
When: Till 14 February
Fairfield by Marriott Kolkata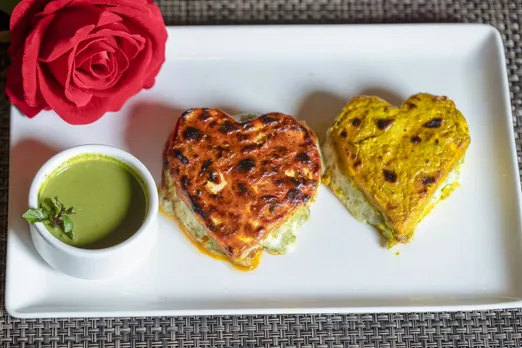 If you're looking for a grand celebration this Valentine's Day, then head to Kava at Fairfield by Marriott Kolkata. Enjoy the beautiful cityscape view and dig into delectable dishes like Shahi Paneer and Lamb Stuffed Gulistani Paneer Tikka and end your meal on the sweet note Red Velvet Cake and Asian Toffy. If you and your bae prefer something more upbeat than a sit-down dinner, then head to Vertex by the poolside. Along with a five-course menu and unlimited drinks, you can enjoy some live music during the early evening and later put on your dancing shoes and match your steps to the DJ's beats.
Where: Action Area I, New Town
When: 14 February, Lunch and Dinner
JW Marriott Kolkata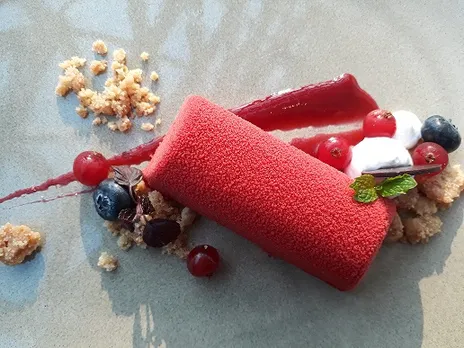 Fancy a pool party? JW Marriott is bringing you exactly that. Take a dip in the luxurious infinity pool with your date and enjoy the cold evening wind, what can be more romantic than this? Lounge on the poolside and enjoy the lavish dinner buffet completed with premium alcohol. Get a taste of fine dining dishes like Hearty Island Seafood Chowder, Veracruz Style Baked Whole Fish, and enjoy the night with your date.
Where: JBS Haldane Ave, Tangra
When: 14 February, 8 pm

Hammer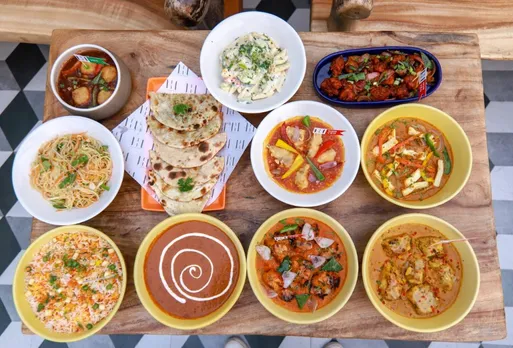 Surprise your partner with a dinner date and head to Hammer to indulge in a special menu, curated just for Valentine's Day celebrations. Build up your appetite with small dishes like Crispy Shrimp Popcorn or Moroccan Chicken skewers. Vegetarian options on the menu include Tandoor roasted Cottage Cheese with Strawberry salsa, Mini buttered Corn Cobs among others. Sip on some love-themed cocktails like Lady in Red - a vodka-based drink with strawberries, Stupid Cupid - a passion fruit and gin drink.
Where: Park Street Area
When: 14 February, 12 pm onwards