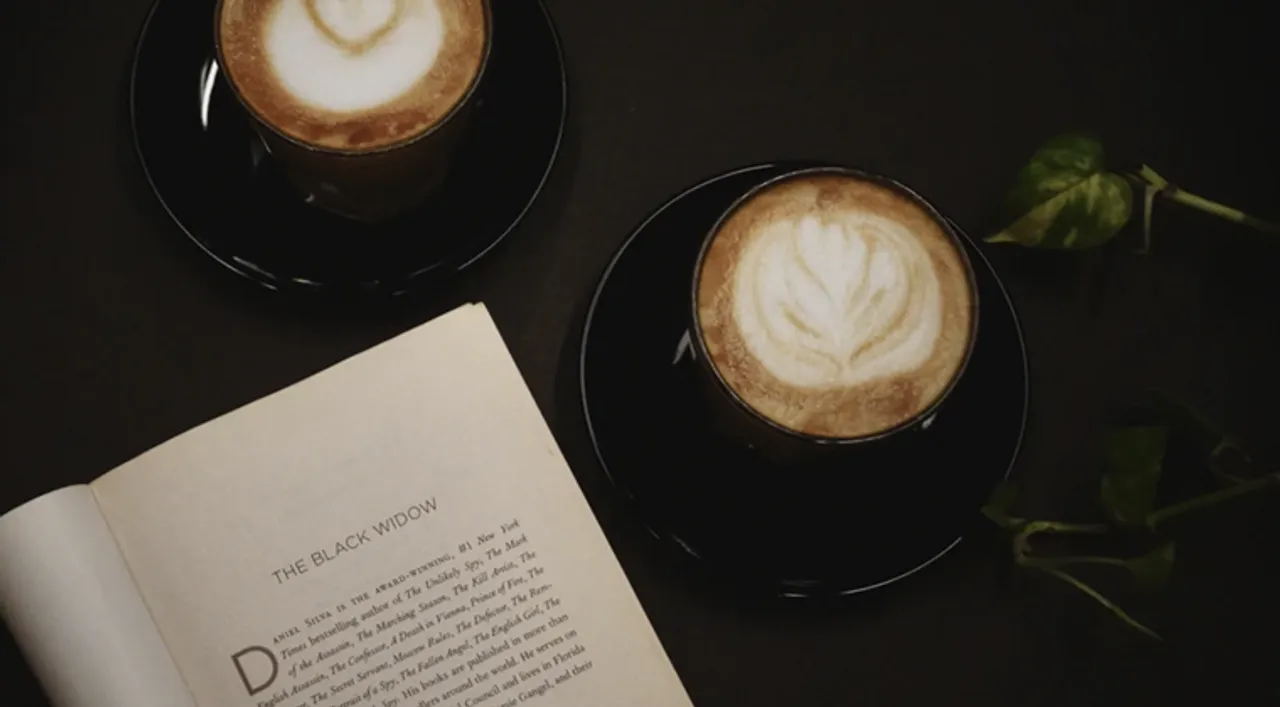 "A room without books is like a body without a soul", and all the book lovers couldn't agree anymore. The joy of reading your favorite book uninterrupted in a serene ambiance is simply invaluable. These book cafes in Bangalore are going to be your go-to place when in need of some book reading me-time.
Atta Galatta
It is known as a bibliophile's paradise for a reason. The reading sessions, book launches, events, and fun activities are what you can experience here other than just a book cafe. And, all this can be found only at the Atta Galatta book cafe in Bangalore. The bookshelf here is home to various genres and in a variety of languages including Tamil, Malayalam, and Hindi.
Timings: Tuesday to Sunday, 11:00 am to 8:30 pm
Where: 134, KHB Colony, Koramangala 5th Block, Bangalore
Dialogues Cafe
The cafe believes in the concept of paying for the amount of time you spend at the cafe and not what you eat, and it is surely winning hearts and attracting book lovers. What's stored in is a spacious reading room, a conference room, smokers' corner, and they also permit you to carry your own food. Sounds cool, isn't it?
Timings: 10:00am to 11:00pm
Where: 41, Near Ooty Chocolates, 100 Feet Road, Koramangala 4th Block
Cafe Terra
A plate of delicious food to hog on and a cup of freshly brewed coffee while flipping the pages of your favorite novel is something we all wish for after a hectic schedule. And to make this possible, Cafe Terra is here to give you your uninterrupted reading time in a serene ambiance.
Timings: Tuesday to Sunday, 8:00 AM to 10:00 PM
Where: 1004, Wipro Signal, 80 Feet Road, 1st Block, Koramangala 1st Block, Bangalore
Om Made Cafe
This is one of the best book stores in Bangalore and you can find more than 50,000 titles for you to pick and read. Yes, you read it right. Blossom has a collection of books for every taste and that too second hand at cheaper rates with great discounts. When you think of a book and can't find it at any regular book stores just visit Blossom to not be disappointed.
Timings: 11:00 AM to 9:00 PM
Where: Church Street, Opposite Amoeba, Haridevpur, Shanthala Nagar, Bengaluru.
DYU Art Cafe
The cafe gives an artistic vibe helping you be more creative than ever. Want to get lost in the world of books with some mouth-watering dishes by your side, visit DYU Art Cafe without a doubt.
Timings: Monday to Sunday, 12 noon to 10:30 pm
Where: No 23 MIG, KHB Colony, Koramangala 8th Block, Bangalore
Yogisthaan Cafe
Send the pending e-mails, complete the assignments, think about the next chapter of your story or just let positivity fill in. The cafe has an ambiance that will give you a homely feeling, making it the perfect place to crash when you have a lot to do. Though the cafe doesn't own a personalized book store, you can always revel in the book of your choice.
Timings: 8:00am to 9:30pm
Where: 3, Sarjapur Main Rd, Koramangala 2nd Block, Koramangala, Bengaluru, Karnataka
Let us know your favorite book cafes in Bangalore you love to spend time at in the comments below.