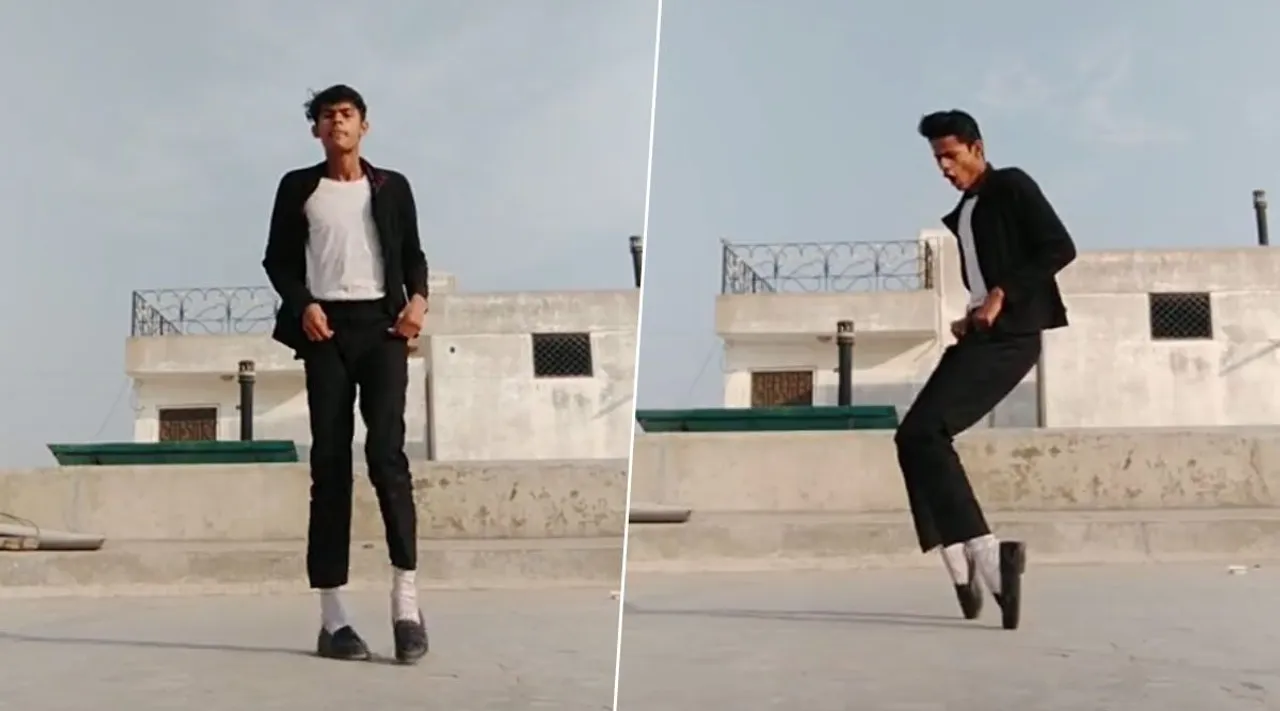 Meet Tik Tok sensation BabaJackson from Jodhpur. Yuvraj Singh Parihar's dance video went viral, and he took over the internet by storm. In the video, he can be seen following the groovy moves of Michael Jackson performing on the beats of Muqabala-Muqabala and Tumse Milke Dil Ka Hai Jo Haal on his rooftop.
He got popular after Hritik Roshan, gave him a shoutout. He claimed that Yuvraj's airwalk is the 'smoothest airwalk' he'd ever seen. Not just this he asked 'Who is this man?'.
Apart from Hritik Roshan, he got a mention from Bollywood sensations like Amitabh Bachhan, Raveena Tandon, Chitrangda Singh, Remo D'Souza, Tiger Shroff and others. 
BabaJackson from Jodhpur has become a star overnight, and he has more than 10 lakh followers on Tik Tok.
In an interview, Yuvraj shared his father is a laborer and lays tiles in houses. He wanted to become a boxer, and dance was just his hobby. Yuvraj used to make videos on his rooftop. When he got better at them, he started uploading them on Tik Tok.
Whatever he knows today, he has learned it all from youtube. He also mentioned that he can't believe his videos have gone viral. It all feels like a dream. He wishes to participate in 'World of Dance' and dance in Bollywood movies as that will give him a lot of opportunities and a chance to learn and improve.