Excited to look Christmas decor across Mumbai? Korum Mall has organized Winter Wonderland, the city's most exquisite White Christmas with frosted décor. The mall's atrium is decorated with hanging snowflakes. As you enter the mall the city's tallest Christmas tree welcomes you. From selfie stands with Santa to workshops, singing sessions to performances of the rock band, some element is constantly in play for entertainment.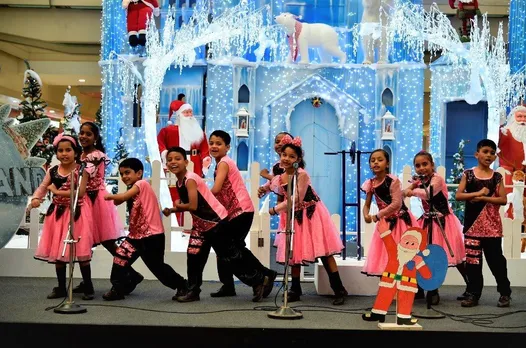 Head to the mall anytime till 5th January. The entire mall is transformed into a castle of blue light. Wanna hang stockings? They have set up a chimney to hang stockings and get some delicious candies.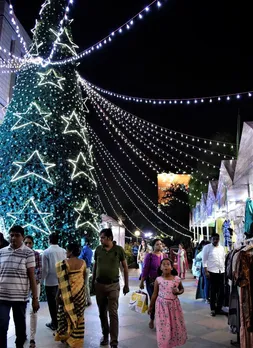 A stage was set up for identifying unique talent by holding an astounding Carol singing competition. Among 234 students from 16 schools across the city participated and showcased their talent.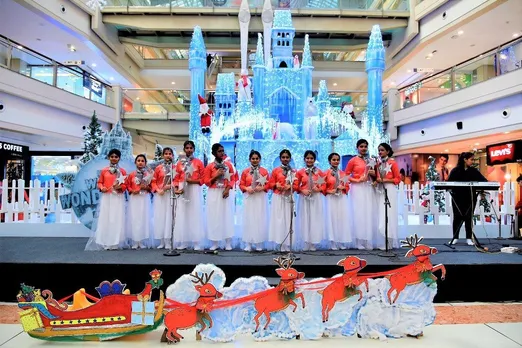 They also associated with the Salaam Bombay Foundation and Furtados school of music. The less privileged kids of the foundation trained in music delivered a soulful performance. If cake is your guilty pleasure you'll be glad to know a cake cutting ceremony was hosted by cutting a 35 feet cake.
Korum Winter Wonderland is sure to make your festive season a memorable one! So, are you heading to Korum Mall?
Where: Korum Mall, Eastern Express Hwy, Thane West
Also Read: Eat and Repeat! All the places that are waiting for you to celebrate Christmas in Mumbai!