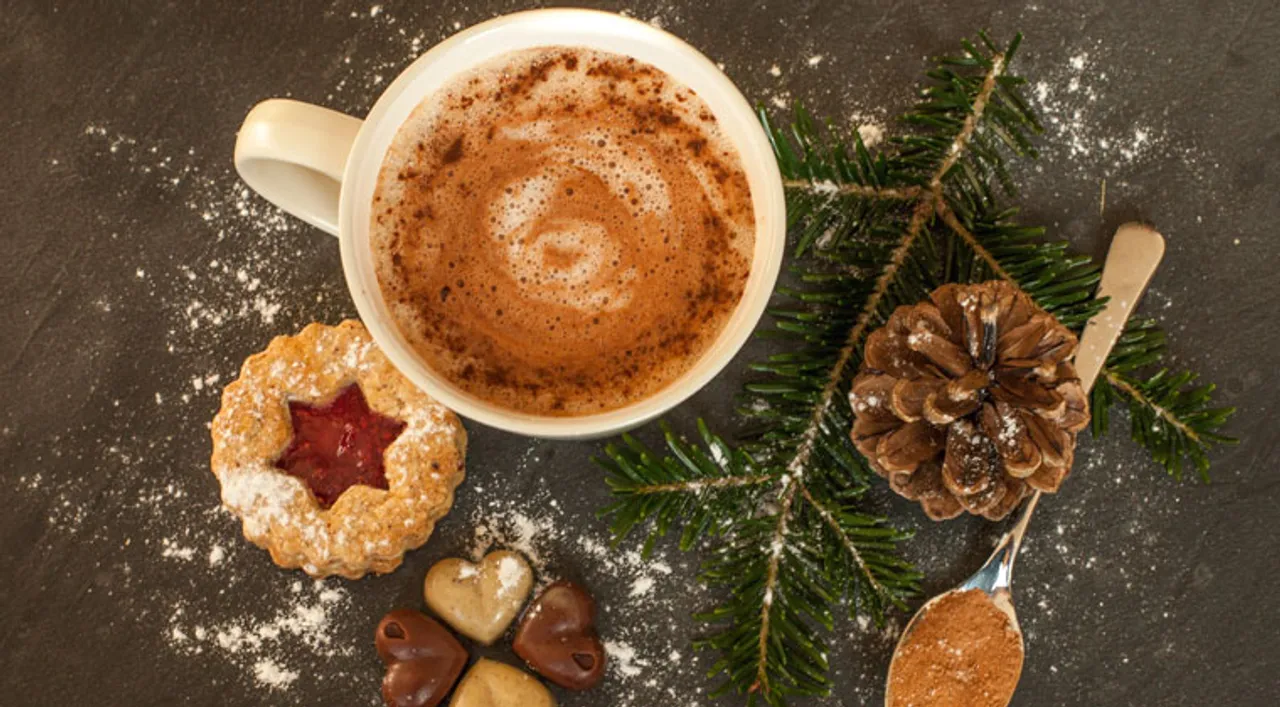 With Christmas around the bend, we are certain you'd have a few presents and wishes to request for. Ho Ho Ho! Your Santa Claus has just fulfilled one of your wishes by presenting to you the rundown of all the Christmas parties occurring around your city. Here are some incredible Christmas parties in Jaipur to appreciate this Christmas season:
1.  Club Roadies
Roadies welcome you to staggering, magical and enchanting music by none other than Lucky Ali for the Christmas night.The party evening would have Russian musicians playing saxophone and violin, along with food and drinks.
When: 24th December 2019
Where: Ashram Marg, Near Jawahar Circle, Tonk Road, Jaipur
Call: +91-78766 66654, 88908 83333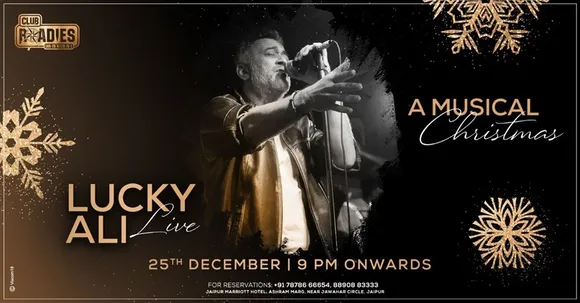 2.  Pentagon Bar & Kitchen
Santa heard you say you wanted top-notch stuff this Christmas.
Show your excitement for your favourite DJ LYK and RR performing live in Pentagon Bar on Christmas eve.
To every one of the young ladies in Jaipur, entry for you is totally free with complimentary beverages. Nothing to wait for, Book your seats and have one of the best evenings.
When: 24th December 2019
Where: 3rd & 4th Floor, Above IDFC Bank, Near Big Bazaar, Vaishali Circle,  Jaipur, Rajasthan
Call: +91- 8875251555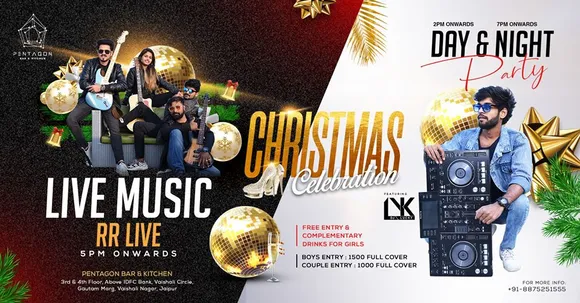 3.  The Space Bar
No Plans for Christmas yet?
Not to worry, Samosites. Make some space for The Space Bar as it will have one of the city's best DJs to make you groove on their siphoning beats.
DJ Hrithik and DJ PRV will ensure that you have a heck of a Christmas night.
When: 25th December 2019
Where: 3rd Floor, Man Upasana Mall C-scheme, 302001 Jaipur, Rajasthan     
Call: +91- 9549623333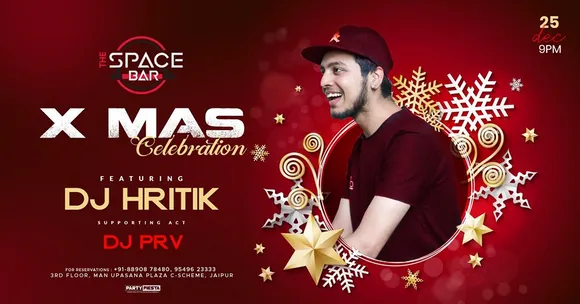 4.  Copains Café
It's the month's end and I'm certain you are searching for a reasonable party place for Christmas eve.
What else to look for when you've got Copains Café to back you?
Join the party and have some great time at exceptionally low costs, such as 450 for stag, 600 for couples and 700 for family (2 + 1).
When: 25th December 2019
Where: Hotel Clarks Amer, Jawaharlal Nehru Marg, Near Malviya Nagar Road, Jaipur
Call: +91- 8905110681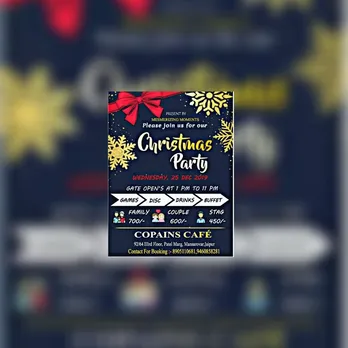 5.  Social Vibes
Live music, drinks, gala dinner, and an exceptional vibe, you have everything you need to make your Christmas night memorable.
Get in the zone and lose yourself in relieving the music of Vedant Khandelwal.
When: 24th December 2019
Where: Social Vibes Restro & Lounge, Rooftop, Mall 21, Opp. Rajmandir Cinema, Bhagwan Das Road, MI Road, Jaipur
Call: +91- 9829580580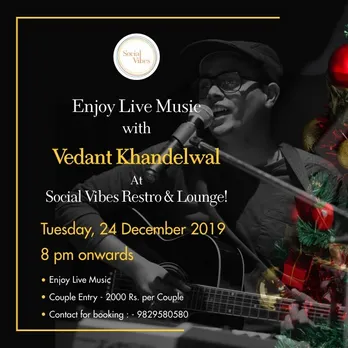 6. G Club
Christmas lands with a brilliant night present at the G Club! Be ready for some insane fun with DJ Rhea, get your joyful feet and rush to the dance floor with your partner.
Ladies, with free drinks, you get a special welcome too.
When: 25th December 2019
Where: Airport Plaza, Days Hotel, Plot No.10, Tonk Rd, Behind Radisson Blu Hotel, Mata  colony, Jaipur
Call: +91- 7691060606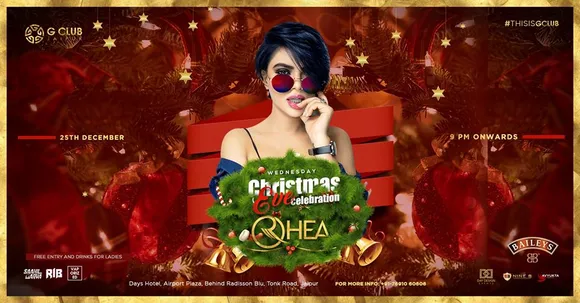 Decided the place?. So go deck up that Christmas tree, put on your Santa cap and have a joyful Christmas!