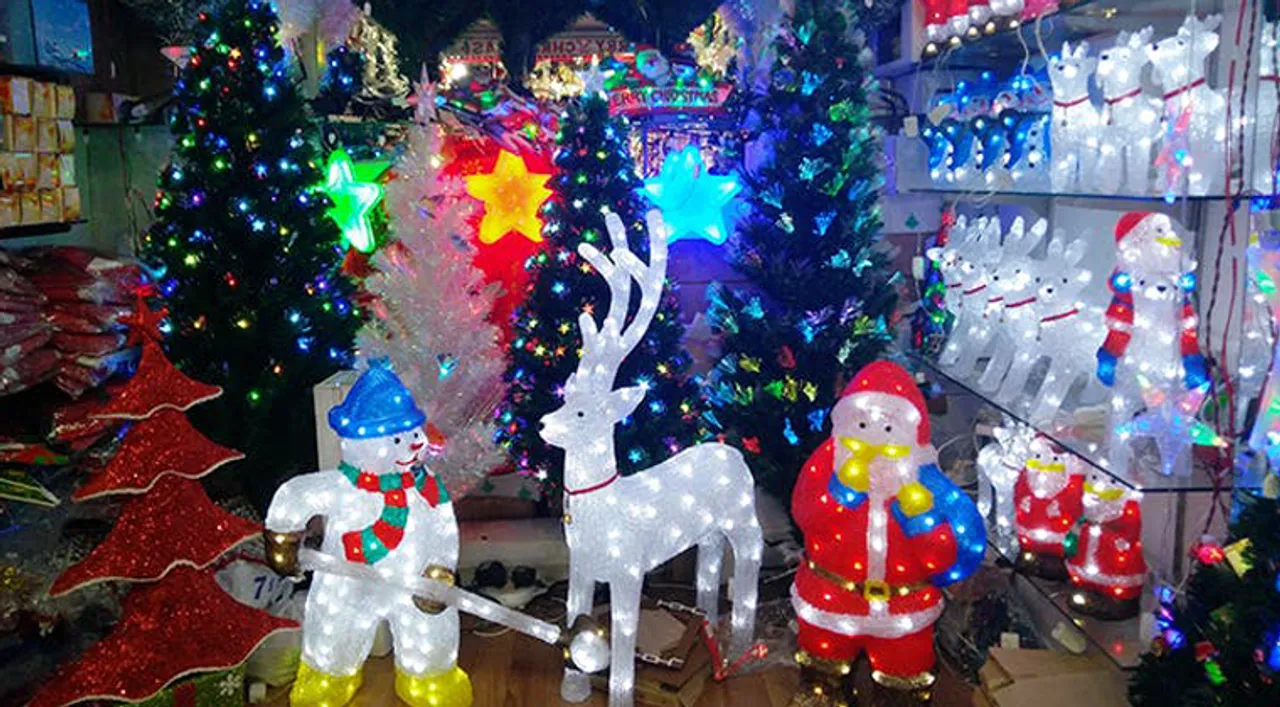 Christmas is almost a week away and how can we not discuss about Christmas? Streets are all getting decked up and stores are getting decorated in the shades of red and white. Now it is officially the time to start the Christmas spree. So, here is a list of Christmas markets in Mumbai!
1. Abdul Rehman Street, Crawford Market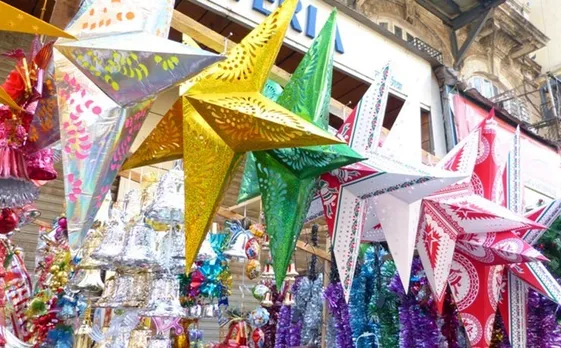 One of the oldest and famous markets in Mumbai. During Christmas, the street turns into a bustling market for cost-effective Christmas decor. You can get everything from different Christmas hangings, colorful lightings, to tiny Santa artificials. The best time is to visit in the morning.
Where: Abdul Rehman Street, Crawford Market
2. Hill Road, Bandra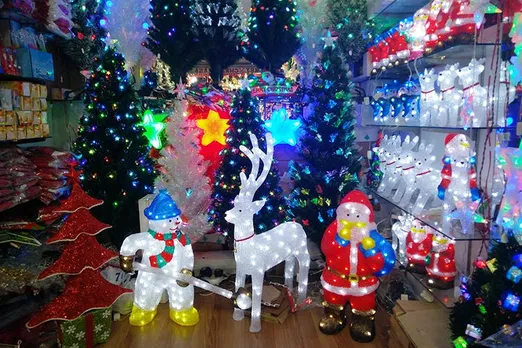 This street is full of stalls and shops only selling Christmas goodies. The place turns into a mini Christmas town with beautiful lamps, stars, and wreaths hanging around. You will love the enthusiasm and excitement in the market. Not just decor, Bandra has some amazing Christmas treats to offer!
Where: Hill Road, Bandra
3. Colaba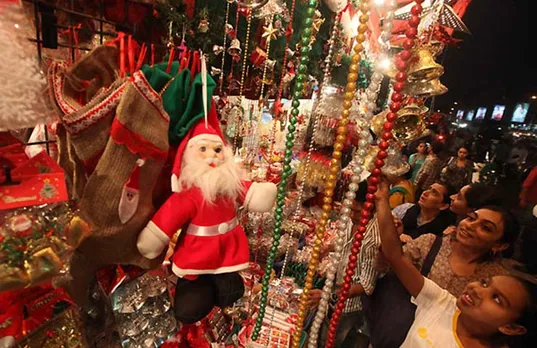 During Christmas, a new market is set up just for Christmas goodies. Doesn't it sound interesting? This market has everything from antiques to fancy decor. Goan cuisine lovers, this market should be your go-to because they have stalls offering authentic Goan sweets.
Where: Causeway Colaba
4. Orlem, Malad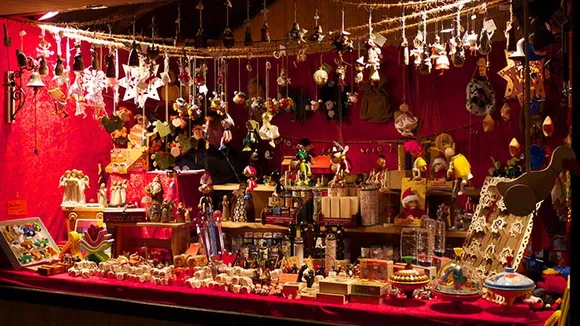 A quiet quaint place turns into a bustling market during Christmas with some stunning Christmas goodies. It is the most famous place to shop for Christmas in Malad. Also, to engross in the festive vibe completely attend the Christmas Ball!
Where: Orlem, Malad
5. Santacruz
Santacruz is a house to many stalls and shops because of the huge Catholic population the area caters to. The area is very lively during Christmas with beautiful goodies and delights. Apart from all the goodies don't forget to get the Plum cake from Vienna Bakery!
Where: SV Road, Santacruz West
6. IC Colony, Borivali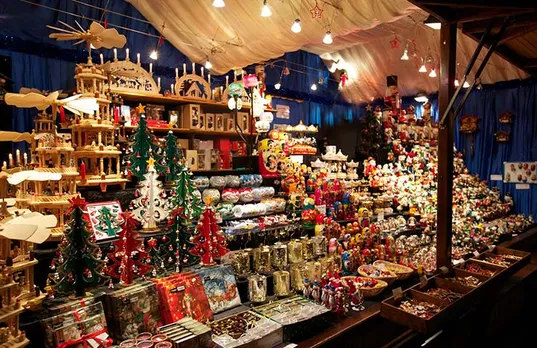 Looking for goodies to decorate your home? IC Colony in Borivali has a series of stalls just selling Christmas decor. This market is a heaven for Christmas decor lovers. To avoid chaos visit in the afternoon.
Where: IC Colony, Borivali West
7. Lokhandwala, Andheri
The famous Lokhandwala market turns into a hot-spot for Christmas decor. Every shop in the area has something related to the Christmas decor or sweets. For people living in and around the area, this market will sort your Christmas.
Where: Lokhandwala Market
8. Malls of Mumbai
If budget is not an issue, Mumbai malls also have some unique decor statements. From huge Christmas trees, Santa Claus dress or some Christmas sweetmeats, the malls have it all. The special Christmas decor in the malls just adds to the festive vibe.
Where: Multiple Malls
Markets in Mumbai are already bustling in the Christmas vibe and we cannot be more excited about the festival! With just a few days to Christmas, start your shopping. Do let us know your experience or if you come across any cool Christmas markets in Mumbai, in the comments section below.
Merry Shopping!
Also Read: Want to attend Christmas Mass? Here's a list of Churches in Mumbai!