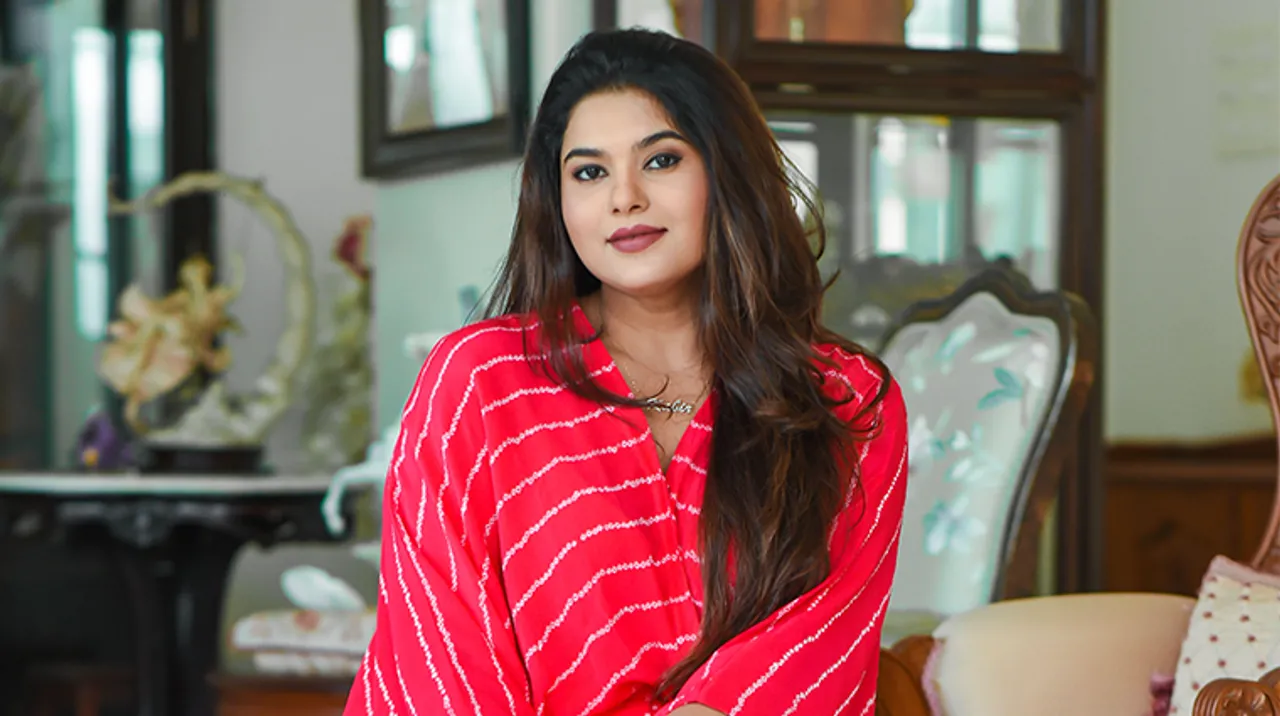 Meet Rachel Goenka, the founder of The Sassy Spoon, House of Mandarin, Baraza Bars and Bites, Wicked China, Sassy Teaspoon and The Sassy Children's Cafe. She is proudly running 15 outlets and two central kitchens in Mumbai and Pune. This Culinary wizard has recently authored the Adventures with Mithai.
In conversation with Local Samosa, Rachel Goenka gets candid about her love for food and her entrepreneurial journey.
In your early years, what was the one factor that drew you towards food? 
Curiosity and chemistry. I was a chemistry nerd in school. I loved the idea of how a few simple ingredients can turn into an elaborate dish or dessert just by applying different processes to it. Take eggs for example. One ingredient can turn into so many different things depending on how you treat it.
What led you to enter the Indian restaurant space? 
I was looking for a change in my career and I couldn't think of a better alternative than food since I think about food non-stop. I love dissecting the flavor profile of a dish and working backward to figure out what ingredients went into it and I found myself constantly getting very technical in my approach to food. Beyond the eating part of it. So I decided to take the plunge and I enrolled in culinary school in Ireland at Ballymaloe Cookery School and then specialized in patisserie at Le Cordon Bleu in London. Once I was done I started working on The Sassy Spoon.
Looking back, how did it all begin?  How did the birth of Sassy Spoon happen? 
I launched The Sassy Spoon in late 2012. I was fresh out of culinary school (Le Cordon Bleu and Ballymaloe) and had all these fabulous ideas that I wanted to bring to India but there were so many challenges around that. Availability of ingredients, the dishes were far too European so I wasn't sure how well they would be received by an Indian audience but I really wanted to showcase what I had learned. So, I decided to use elements in the dishes I curated. We actually worked on the menu first before anything else and then decided on the name. The brand had to be a reflection of my personality and since each dish had a quirky element we decided to call it The Sassy Spoon. The main challenge in this industry is that the customer is constantly evolving. With each new development we see a host of new challenges. Personally, I feel like the industry as a whole has more setbacks than any other. Gone are the days where the food industry was just about the food and service and maybe the décor of a restaurant. Today it's about offers, fad dining trends, dietary restrictions, people want experimental and delicious experiences but they want it cheap, fast and with a host of strings attached. Instagram has given birth to the world of bloggers and influencers, so food critics who actually know what they're talking about are not the last word anymore. You're judged more by how Instagramable your food is and are at the mercy of people who don't know food most of the time. I just wish it was just simple and rooted back to food. 
All your restaurants have varied tastes, personalities, and offerings. From Sassy Spoon to House of Mandarin - what was the idea behind each of your restaurants?
Once we saw the success of Sassy we decided to expand it. Then we got a little more confident as we started experimenting with dishes within Sassy and got great feedback from customers so we launched Baraza which is a lot more focus on Indian. I really wanted to do a Chinese restaurant as well and there was a huge gap in the market for a casual premium dining Chinese. You either had your chindian food or then premium fine dines. There was nothing in between, so we launched the House of Mandarin. Sassy Teaspoon was launched because of how much people loved the desserts at Sassy Spoon. So we decided to add a patisserie to our kitty as well. Wicked China was the last brand that we launched and that's a super fun, young Pan-Asian tapas bar with a major focus on Chinese cuisine but in a fun way. Since 2012 we now have 5 restaurants across Mumbai and Pune including ten patisseries and two central kitchens.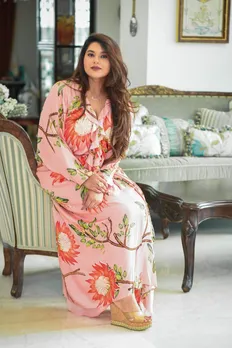 Which is the one moment that made it all worthwhile?
There's no one moment. It's a lot of little things. When guests love the food and get the food. When your staff is so passionate about the food and when you hear them describing the food to a guest and its spot on. I love the fact that my 2-year-old son loves the food at all our restaurants. That's a definite tickmark for me, but I think the most important is seeing the same customer in my restaurants three times a week. You know they love the brand and with the way trends move these days and given the number of restaurants that keep opening, customer loyalty is everything.
What led to the decision of writing 'Adventures with Mithai'? Can you share a sneak peek with our readers?
Adventures with Mithai is my first book. I have been experimenting with Indian desserts with a contemporary twist at The Sassy Spoon every Diwali since 2013. When we opened and after seeing how well received those desserts were, I really wanted to explore this concept more. I always knew I wanted to write a book, writing is something that I am equally passionate about, but I was certain that my first book would be something that would be very different from the other recipes book out there
What is the specialty of Adventures with Mithai and what makes it stand out? 
For starters, Adventures with Mithai is a book that hasn't been done before, even globally. It's a first of its kind where mithai is the main ingredient but the techniques are predominantly French patisserie. I really wanted to hero mithai with this book and show people just how versatile mithai actually is. With this book, mithai can be repurposed into a completely different dessert and given what a massive role it plays during weddings and festivals. We always land up with excess mithai and never know what to do with it. The recipes are easy and can be made with minimal ingredients that are readily available. It's a very unpretentious, non- intimidating book. I was very keen that the book I write would be easy to execute. Very often we come across stunning recipe books but when you attempt a dish either it turns out completely different or the ingredients list is just too complicated. Apart from desserts, I have also included recipes for truffles, macarons, cheesecakes and cakes and icecreams, sorbets and kulfis. So it's a good mix and there is something for everyone.
A funny incident from your journey that you will never be able to forget   
I almost burned down the kitchen in our final practical exam in Le Cordon Bleu. That's all I'm going to say. haha
Apart from working, what else are you interested in? 
I have CSD (Compulsive Shopping Disorder). I don't know if it actually exists but I'm 100% sure I have it. I absolutely love fashion and personally have a massive collection of bags and shoes. There is something undeniably fulfilling about new clothes. I know that makes me sound extremely superficial but it's a disease. I swear. I enjoy writing as well. This usually happens when I can't sleep. I'll get up and just start clacking away at my laptop. I've written for numerous magazines and newspapers as well. Penning a book is something I want to do next. I've started exercising religiously now and it's something that really makes me happy. I can see a huge change in myself after I've focused on my workouts both mentally and physically.
One person, you look up to whenever you have to make a decision.
My husband. He has been my sounding board since I was 18 years old. Every major or minor decision I've made has always had his seal of approval. He's one of those extremely level headed people. I'm extremely impulsive and like to sort of dive headfirst into things whereas my husband Karan, being an investment banker is more practical and will map out different scenarios before making a decision. He's a perfectionist and likes things organized whereas I thrive amongst organized chaos. I like the energy. We keep each other balanced.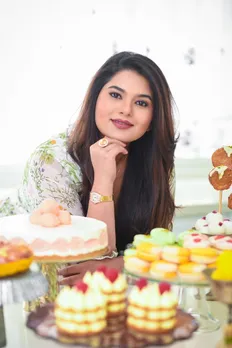 One saying or belief you absolutely swear by?
Food is the one love you will never fall out of.
Your favourite cuisine?
Tough question. I love my home food. According to me, my childhood nanny who is still with us is the best cook in the world! She's taught me a lot of stuff so her cooking is sacrosanct for me. Cuisine wise I love Malwani, Japanese and Thai.
One of your favourite recipes for our readers 
Kaju Katli truffles. It's super simple to make but it looks stunning and tastes divine.
If not a restaurant mogul, you would be? 
Doing something in the fashion space. I actually had my own fashion line which I experimented with and it did really well. I sold out that collection in Dubai. I just never had the time to pursue that after.
Your favourite go-to place? 
My house in Goa. It's paradise.
Tips for upcoming chefs 
Keep things simple and try not to use too many ingredients together. Rather choose one ingredient to be the hero of a dish and let the other ingredients complement that and not compete with it.
Advice for entrepreneurs
This is an industry with an abnormally high mortality rate because everyone thinks they have what it takes to run a restaurant, let alone 15 outlets! Taking the right risks is essential to achieve success in this industry. Moreover, there are no short-cuts to success and in this industry, success is not just financial. Every restaurateur's dreams of creating a legacy brand and short term thinking are one of the most basic mistakes one can make.
What's next for you?   
More restaurants, more books and maybe more babies.
Also Read: Mr. Sharif celebrates the spirit of the Queer community at the Rainbow Lit Fest!