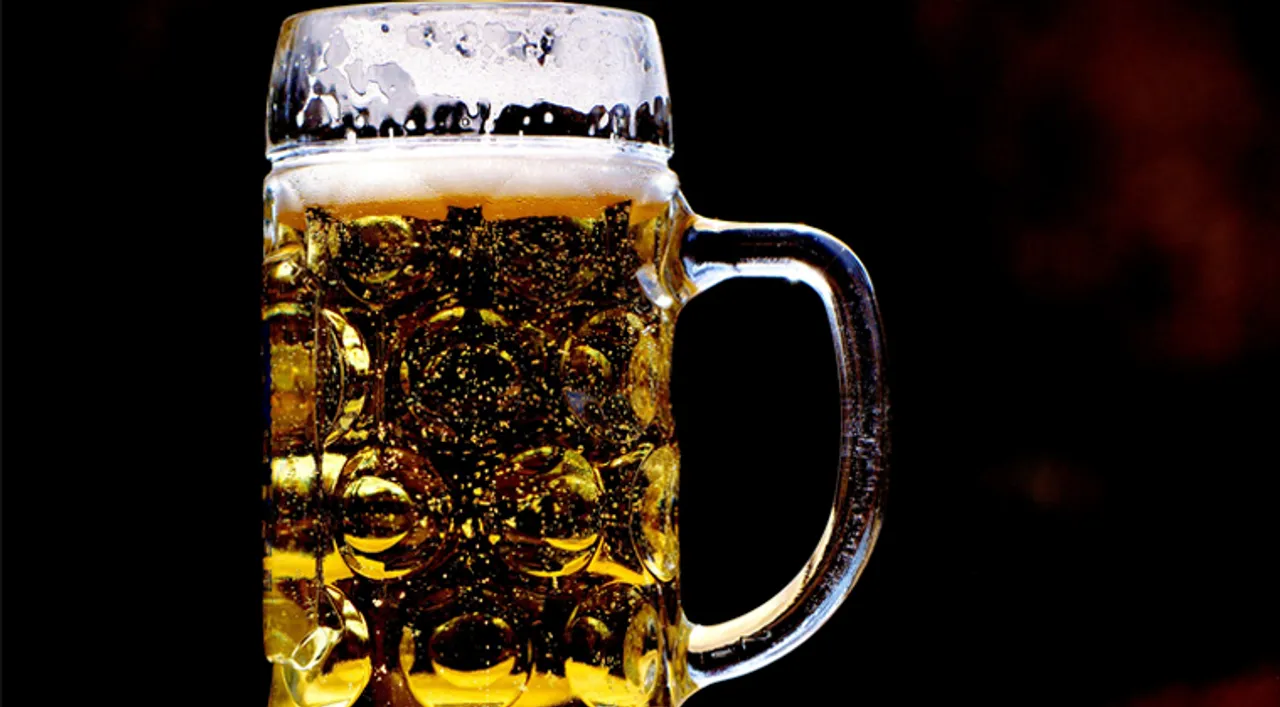 If you love your craft beers, you have come to the right place. Pune has been seeing a huge surge in the brewery market. You don't need to plan a trip to Ireland anymore for stout beers. You can get it right here, in your city. Now, wait a minute before you get too excited. Let me clarify, we cannot get you a keg but we can definitely take you to the best kegs. Here are the Best Breweries in Pune.

So, let's get started:

1. TOIT: If we are talking about breweries it has to start with TOIT. World-class beer with lip-smacking food and top-notch ambience. It is "THE" place to hang out. You can get paid tasters and pick your favorite beer. Food-wise we would say try mac and cheese balls, Andhra style chicken, kurkuri bhindi and haleem samosa. The orange walnut cake is a must-try.
Where: Final plot 88, metro compound, besides bishop co-ed school, Kalyaninagar, Pune
Time: 12pm - 1am
2.   Independence brewing company
IBC is a pretty relaxed and chill place for you to hang out with your friends. The ambiance is comely with indoor and outdoor seatings. They have a lot of domestic and Internal Craft Beers to offer and make your experience little tipsy. If you know what we mean. Sip a few glasses of BelgiumVit, a traditional beer that leaves you mildly dizzy after a few glasses and sober enough to enjoy your visit. Try Ixcacao, a dark malt brewed with vanilla, bourbon, and cocoa for a chocolaty brew. Relish their Mutton Masala, Mutton Kheema Samosa, Crispy Shrimps in Sriracha mayo and mouth-watering Chocolate Souffle.
Where: 79/1, Zero One Complex, Pingale Vasti, Near Passport Seva Kendra, Mundhwa, Pune
Park Grandeur, SHOP NO.14 & 15, S. NO.19, Balewadi, Pune
Time: 1pm – 12midnight
3.   Effingut
This lively brewpub is an amazing place to enjoy home-brewed craft beer. Effingut offers a variety of fresh beers. You should definitely try their Apple Cider, Dry Stout and Caipiroska. We tasted their Buff Chilli, French Fries Classic, Wings Bhut Jolokia, Chicken Singapore Noodles and Death by Chocolate.
Where: No. 21/A, Plot No. 389, Lane Number 6, Ashok Chakra Society, Meera Nagar, Koregaon Park, Pune
Deron Heights Next to Ranka Jewellers, Varsha Park Society, Baner, Pune
Time: 12midnight – 1:30 am
4.  Doolally: Doolally is Pune's first microbrewery located in the Corinthians resorts. Though usually considered as far located (if you live in other parts of the city), it is definitely worth the visit. They also have happy hours, details of which can be found on Zomato. Doolally is well known for beers of course but also for the view, food, and ambience. Our recommendation Belgium witbier, Apple cider, and Oatmeal stout (if you like dark).
Where: Nyati county, NIBM Annex, Mohamadwadi, NIBM road, Pune
Time: 12.30pm - 12am
Also Read: Chug Chug Chug! Know the best places of Beer in Pune
5.  Babylon: Babylon is the largest brewery of Maharashtra and the first in the Erandwane area of Pune. Currently, they are serving five kinds of beers and soon plan to add more. The interiors are classy and few tables are overlooking a window. The menu is interesting and contemporary. Our recommendation Belgium wit, IPA (if you like bitter)
Where: 5th floor, House of Nosh, CTS 1365, Gulwani Maharaj Path, opposite Mehendale Garage, Erandwane, Pune
Time: 11am : 12am
6.  Kimaya: Kimaya is Pune's first nano-brewery. They believe in working with indigenous ingredients and have beers like Cilantro (wheat ale), Vandaag ale, the cardinal(red ale), the Deccan draught, Hoppinator, etc. Follow them on social media for restaurant/pub tie-ups.
Where: Restaurants/pubs in collaboration or beer/Food fests
7.  Moonshine: Moonshine meadery makes meads. Meads are alcoholic drinks made by fermenting honey. They probably are the first and the only meadery in India. Moonshine does not have any outlets as such but they are available at certain bars/pubs in limited stocks. E.g. IBC serves apple mead of Moonshine. Also, they participate in most of the beer/brew fests. Follow them on social media or visit their website for the latest news. Our recommendation coffee and apple meads.
Where: Restaurants/pubs in collaboration or beer/Food fests
8.  Yavasura: Yavasura means barley-based alcohol in Sanskrit. Their brews are available at selective restaurants in Pune. The beer varieties are quite interesting with brews like Basil and Peppercorn, Noir Tangerine (chocolate and orange-based stout), Crème Noir (milk stout) and many more. You can check their website and social media for which beers are available and where can you find them.
Where: Restaurants/pubs in collaboration or beer/Food fests
Follow Local Samosa on Facebook and Instagram
Be a part of Pune Local Community to explore more!