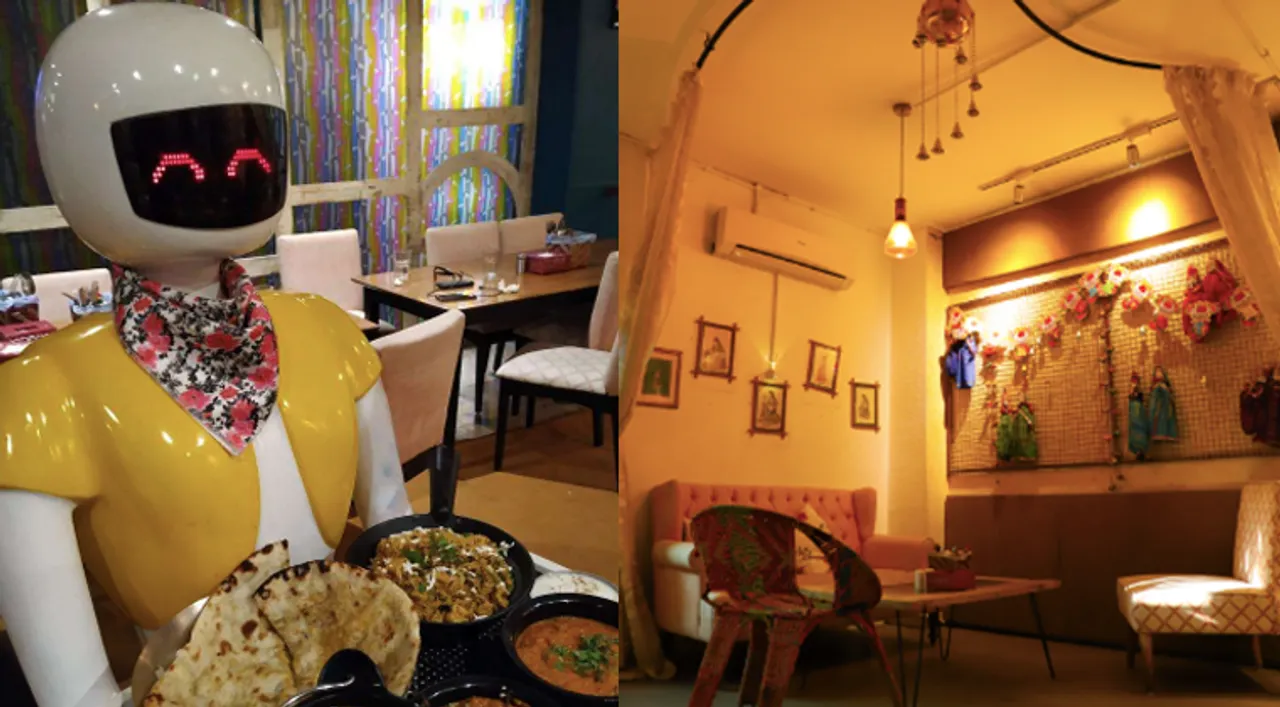 How cool would it be if a robot served you food in a restaurant? Well, if you don't believe us, why not just experience it. The Yellow House has the inhumanly excellent service that will undoubtedly amaze you.
What's the word on the city street?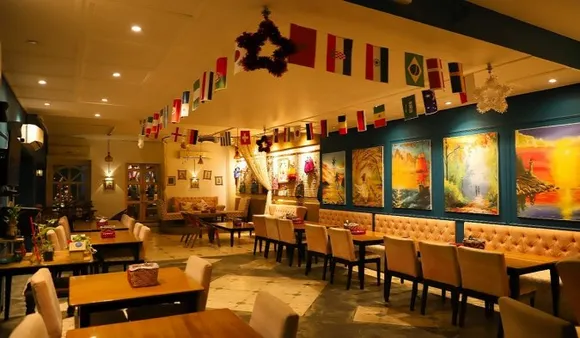 Source
Envision what it feels like sitting in a comfy restaurant where robots go around to serve you meals. You will be welcomed by Ruby, the Robot, who happily serves sizzling meals to your table at Jaipur's one of a kind "The Yellow House".
The cafe is cozy as well as being pet-friendly, so now you can also bring your little partner with you for a vital feast.
Inside Scoop
The modern and conventional blend is not simply expressed in the stylistic theme, but also in the menu.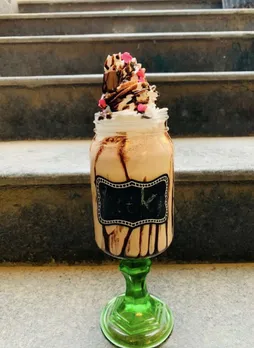 Source
From traditional dishes like Gatte ki Sabzi to palates such as Pink City Pasta, this restaurant has a lot to offer. The restaurant menu is packed with beautiful cooking styles and exceptional mocktails.
Local Samosa Bites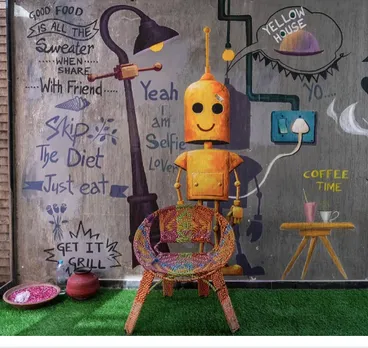 Source
It is undoubtedly a happy place to go with your family and friends. To all the tech geeks and foodies out there, go and explore this outstanding fusion of technology and food under a single roof.
Drop by and say hello to Ruby, The Robot!!
I'm game let's plan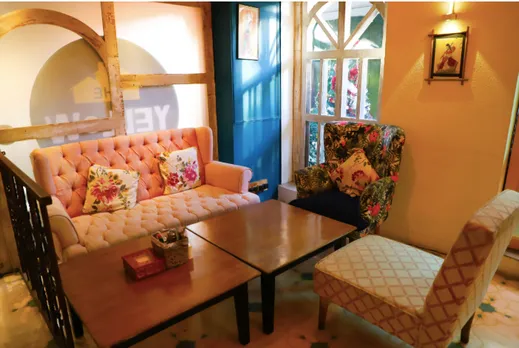 Source
Where: Silver Square Mall, Near Rajmandir Cinema, C Scheme, Jaipur
Time: 10 am – 11 pm
Call: 0141 6652261