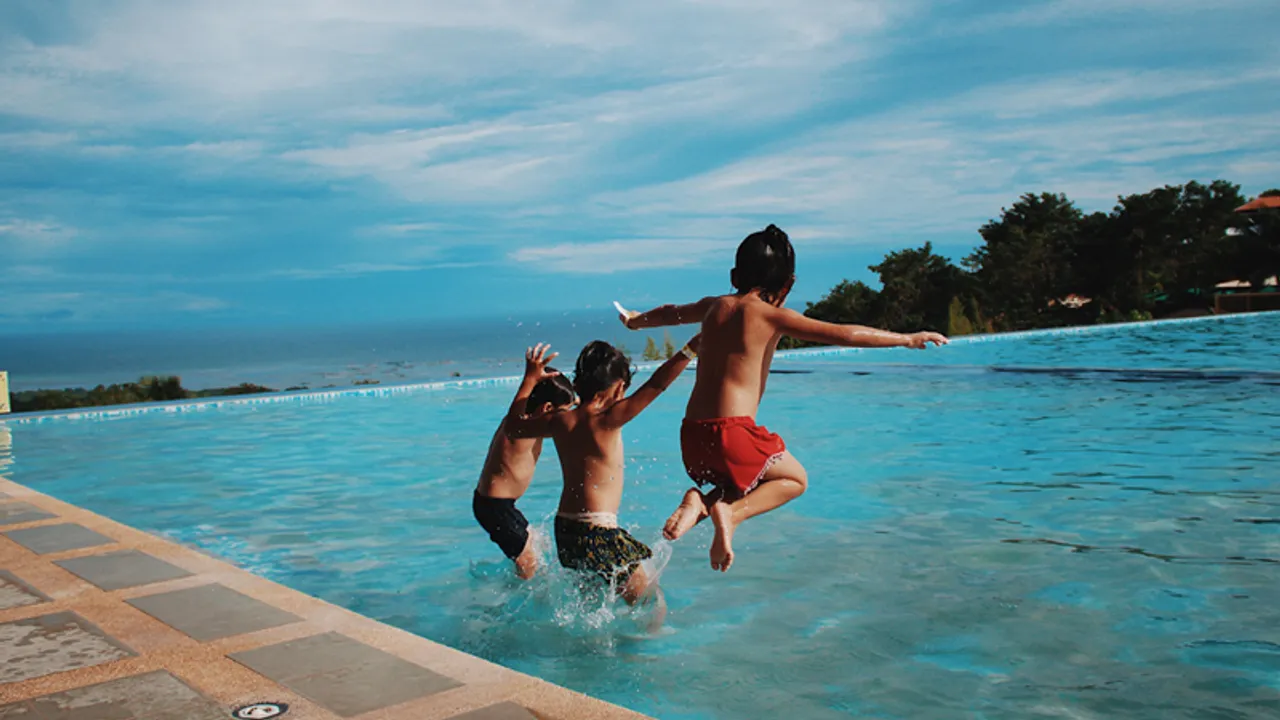 Want to cool off the scorching heat? This is the perfect time to host a marvelous pool party in Udaipur and what better than a Life by the Pool? We have listed down some great properties with pools to cool down. Scroll down to book an escapade this Summer. 
1. FATEH NIWAS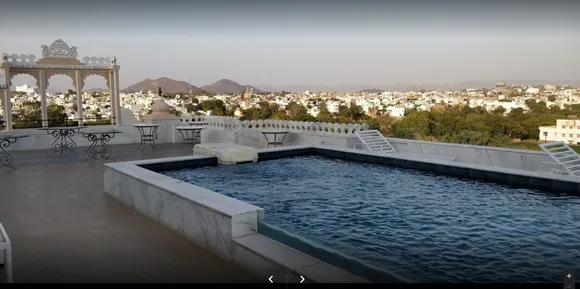 Source
Fateh Niwas Hotel hosts two amazing pools and one of them being is at the rooftop. You can enjoy the cool water and chilled drinks with a panoramic city view. It is a combo of three and is not at all disappointing.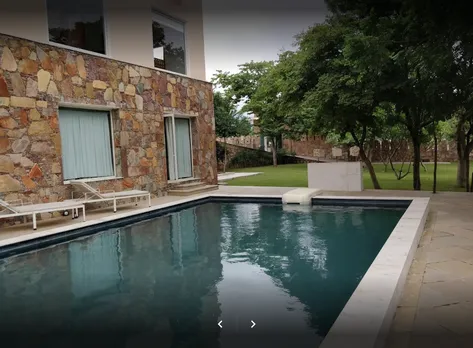 Source
Package - Rs 500 + GST per person (Only pool for 2 hours)
      Rs 1000 + GST per person (Pool + Lunch)
Where -  Fateh Niwas, Rampura Circle, Rani Rd, Udaipur
2. BANJARA HILLS JUNGLE LODGE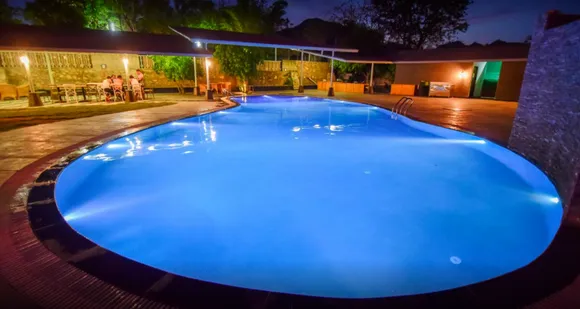 Source
We are totally in for an evening jam here. The surrounding is ideal for the cozy and casual day out vibes. And we have the perfect backdrop of the rock-waterfall for our Instagram shots. 

Source
Package - Rs 500 AI (Pool usage and Lunch)
                  Rs 600 AI (Pool usage and Dinner)
Where - Picture Credit - Banjara Hills Jungle Lodge, Bada, Badi Hawala Rd, Bari
3. BLU FEATHER HOTEL AND SPA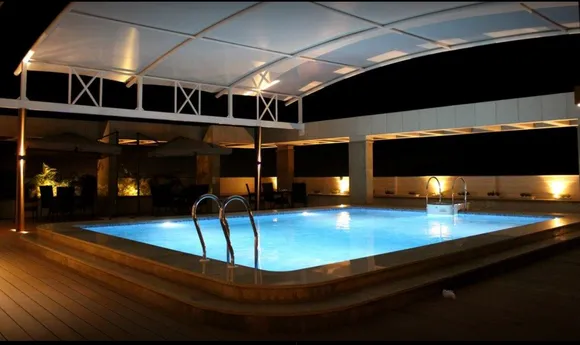 Source 
No need to worry anymore about the adamant tan that won't go away till the next season. The covered top allows you to go on the whole day without draining out. And the pool looks nothing less than a Sauna Bath.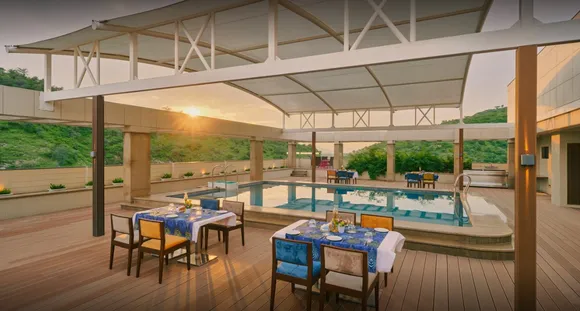 Source
Package -  Rs 350 + GST (Only pool for 3 Hours)
                   Rs 799 + GST (Veg Meal + Pool)
                   Rs 899 + GST (Non-veg Meal + Pool)
Where - Blu Feather Hotel & Spa, No. 4 Pratap Nagar Rd, Sukher Rd, Bhuwana, Udaipur, Rajasthan 313001
4. LABH GARH PALACE UDAIPUR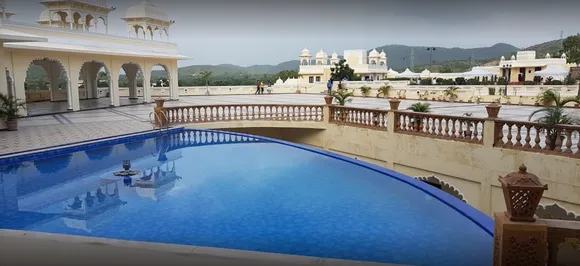 Source
This amazing upper deck pool with infinity edge is taking the pool experience to another level. The Palace again offers service of two pools. Set amidst the hills this place with heritage architecture takes up the whole ambiance by a notch.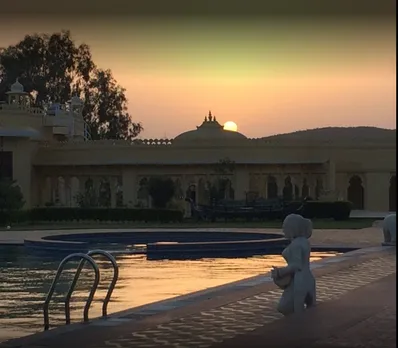 Source
Package - Rs 1000 + GST (2 starters + Lunch/Dinner; Pool usage for 2-2:30 hours)
Where - Labh Garh Palace Resort & Spa, Cheerwa Ghats, Eklingji Road, National Highway 8, Udaipur, Rajasthan 313024
5. ROYAL RETREAT RESORT AND SPA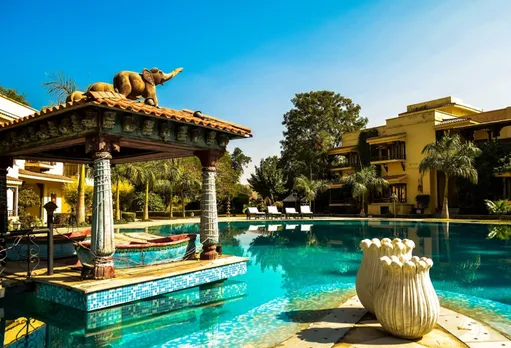 Source
While giving off the whole Hawaiian feel, this place checks right on all the boxes. We are loving the whole vibe here and the architecture just adds fun to the entire set-up. The size of the pool is decent enough for a big group to have fun together.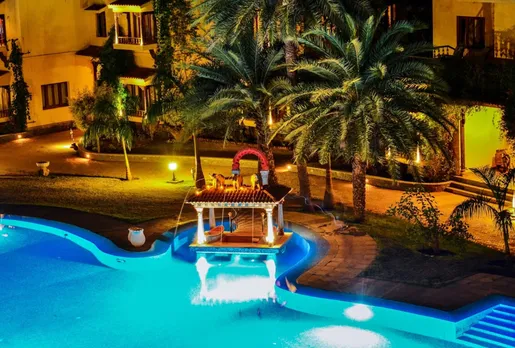 Source
Package - Rs 599 + GST (1 starter, 1 mocktail, Lunch and Pool )
                 Rs 999 + GST (1 starter, 1 mocktail, Dinner, and Pool )
Where - The Royal Retreat Resort & Spa, Udaipur, Village-Hawala, Badi Hawala Road, Udaipur, Rajasthan 313025 
6. AMANTRA SHILPI RESORT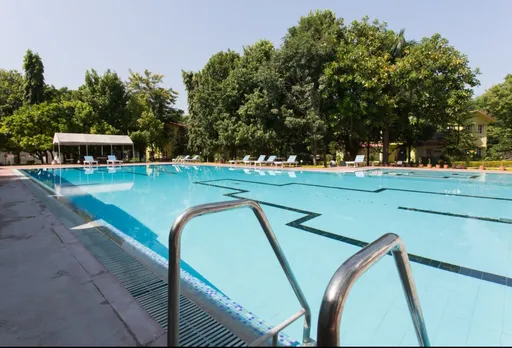 Source
They host one of the biggest pools in Udaipur. In addition to an occasional pool party, you can always become a member and keep your health in check with the daily swimming sessions that go on in the mornings. Shilpi has been famous for its swimming pool and we have never been disappointed by their services.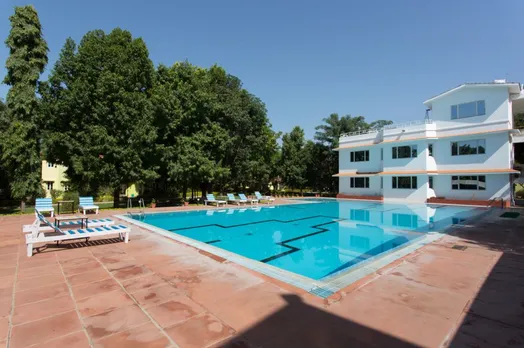 Source
Package - Rs 250 AI (Only Pool)
                 Rs 850 + GST (Lunch and Pool)
                 Rs 1073 (Dinner and Pool)
Where - Amantra Shilpi Resort, Fateh Sagar Rd, Shilpgram, Udaipur
7. TatSaraasa RESORT AND SPA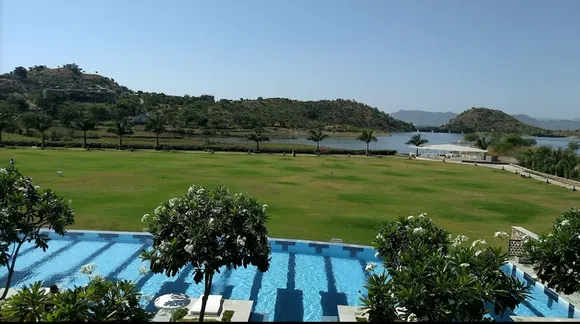 Source
The endless view, stretched greens, Lake in the periphery, This is a picturesque sight to the sore eyes. How about a healthy football match and then dive into the cold water? This is our idea for a perfect day spent with family and friends.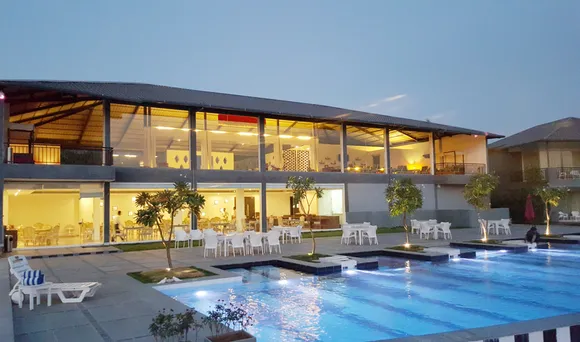 Package - Rs 1310 AI (Lunch and Pool; 12 Pm to 4:30 PM)
                 Rs 1310 AI (Dinner and Pool; 4:30 PM to 8:30 PM)
Where - TatSaraasa Resort & Spa, Village Bhilwara, Gram Panchayat Lakhawali, National Highway 76, Udaipur
8. HERITAGE RESORT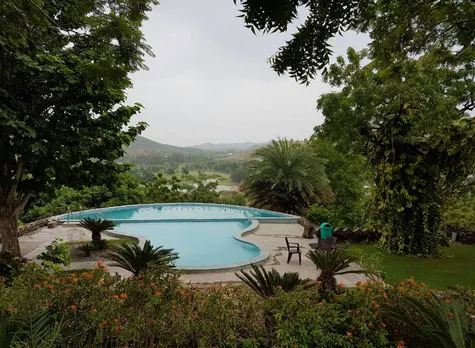 Source
The lushness all around this property makes this pool one of the most quaint and scenic. Rain is just another sprinkle that we need to declare this destination as a Gateway to heaven.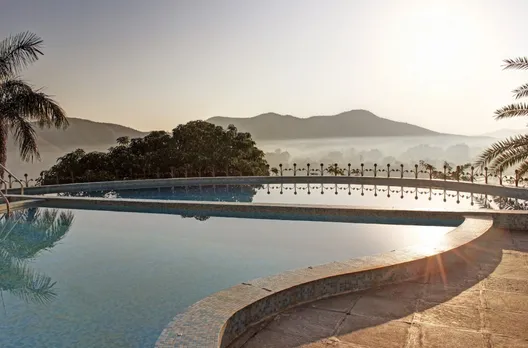 Source  
Package - Rs 900 AI (1 Meal; Pool Usage - 3 to 4 Hrs)
Where - Heritage Resort, Lake Bagela, Nagda, Eklingji, Udaipur, Rajasthan 313002
With such great options, it gets difficult to select the perfect one. How about one for each weekend? Definitely worth it. 
Follow Local Samosa on Facebook and Instagram
Be a part of Udaipur Local Community to explore more!
Also Read: Visit these Instagram Worthy Places in Udaipur to get that Perfect Click!